In light of all the people on GaG with all their nonsensical talk about what a woman's body should be, defending the bony media images and calling average women "fat," supporting thigh gaps, and the people who love all that, here are some damn sexy "plus size" women I love and want to have sex with, lol. And it is aptly named after the community I proudly started on Google+ last year, that grows with more members each day, currently at 1,000+ plus strong. Buckle up, peeps. Here are some of my favorites.

Warning: this post contains graphic language that may not be suitable for some audiences. Viewer discretion is advised.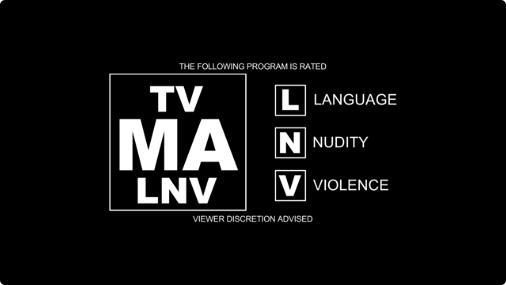 Stephanie Mallick
One of the hottest plus size women to blow me away lately is Stephanie Mallick. She is a model and burlesque dancer at Bella Bombshell, and she is one hell of a bombshell. I NEVER use the term, but when I first came across her on Google I could not keep myself from saying, "Holy sh*t." Not only is she sexy but her name even holds an intensely natural sex appeal of its own. I want to fukc. Her. Brains out.

Viktoria Manas
I got a very instant erection the first time I saw this Russian model, the kind where you literally feel like you will cum in your pants instantly with no control. Russia has one hell of a supply of carnally-appealing women like Viktoria.
Jill Scott
I know a lot of people don't think Jill Scott is very pretty, but she's actually one of the most attractive black women in black Hollywood. I've been obsessed with wanting to tittyfukc her since I was a teen, and to this day I'm still obsessed with it.
Alyona Ostanova
Also Russian, Alyona is not as widespread as Viktoria Manas or the other Russian plus size beauties. Before now, you could only see 3 photos of her on Google, now she's getting more exposure. Look at all that rich, heavy breast. Yeah...
Denise Bidot
Denise Bidot is a plus size classic. Although she is very attractive with one hell of a body, she's a rare one I can't seem to get into a whole lot, but I still include her because she is always beautiful and poses wonderfully in her photos.
Ashley Graham
I've always wanted to have sex with her, and I don't think I'll ever stop wanting to. Ashley may be the absolute queen of the plus-size community, being very widely known for her lingerie modeling and having excelled to making it onto the cover of Sports Illustrated some months back, which is a first for a plus-size woman.
Liris Crosse
There's more beautiful brown for ya. Watch out for the hard on! When I heard that this Liris Crosse was making strides in the plus size modeling industry I went and Googled her fast, and liked her so much I immediately posted her in my Google community. Can you say Gaddayum!?
London Andrews
The thing that really turns me on about London Andrews is that she seems to hold a sly, dirty girl-next-door carnal appeal about her, not to mention that heavy chest gets me horny as fukc. She looks like the type who knows other women could never satisfy in bed like she could. Hubba hubba.
Namitha
This famous Bollywood beauty left me feverish for God knows how long back in 2012. The abundance of photos of her is very vast, and very difficult to choose the best since they are all good, but this one captured an essence that has always stood out for me. I never could j*ck off enough to her, and gave it up in my unsatisfied frustration.
Asia Mone't
Asia Mone't carries that big-breast factor so common in black women, and boy do hers grab the attention. If I'm gonna date a black woman, she has to be good and brown, and Asia's beautifully smoothe brown skin got my d!ck up immediately when I first saw her. Now I just need to get it in those melons ;-)
Georgina Horne
Another one with striking sexual plus-size appeal is this British model. Second to Ivy Doomkitty, the need for sex with Georgina is powerful. Look at all that breast...
Ivy Doomkitty
Proudly my No.1 Plus Size Obsession, Ivy Doomkitty (born Ivy Turner) is a Cosplayer from Los Angeles, who I follow diligently on Facebook. Sexy is not enough to describe the supreme beauty and appeal of this bombshell I am dying to get in bed with. The one downside I can say about Ivy is that she did have a little work done on her boobs, even though they were already pretty big before that, so it wasn't even necessary. But her exotic looks, curvy body, and quiet personality still overshadow that flaw and continue to stir up explicit lust for me. Although most likely impossible, I still hold out hope that there still may be a chance that one day I really will get to fukc her brains out in the most gritty, sweaty, wild sex I'm longing for ;-)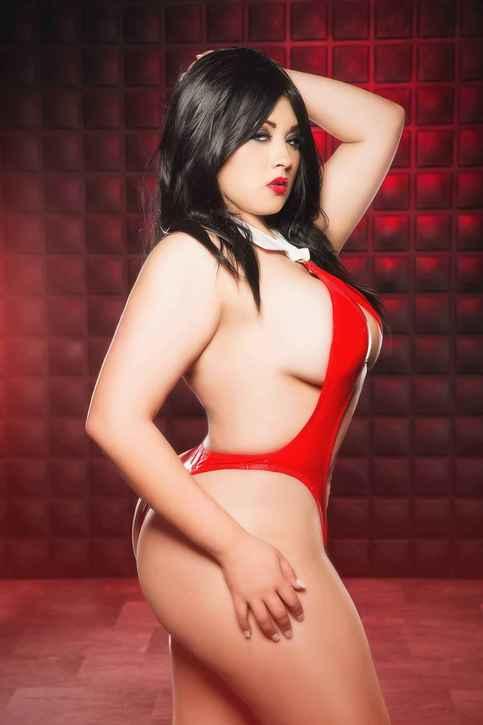 Hope you enjoyed the show ;-)
#Sexy #PlusSizeWomen