Of course, there are specific parts of a man that turn women on! If you're wondering, "What body parts turn on women the most?" I've got the answers... Your lady is obviously attracted to you, but do you ever notice that she constantly fixates or can't keep her hands off of a certain area?
Whether she can't stop slapping/pinching your bubble butt or she loves being in your strong arms, check out the list below to see what area you should be accentuating, keeping groomed or focusing on in the gym.
1. Butt
Women love a buff butt, they might not be too quick to smack your butt, but they love to grab it while you're getting busy.
2. Penis
There's always a lot of questions about size, but grooming is just as important. A good thick package that is nicely groomed is most ladies' preference.
3. Washboard Abs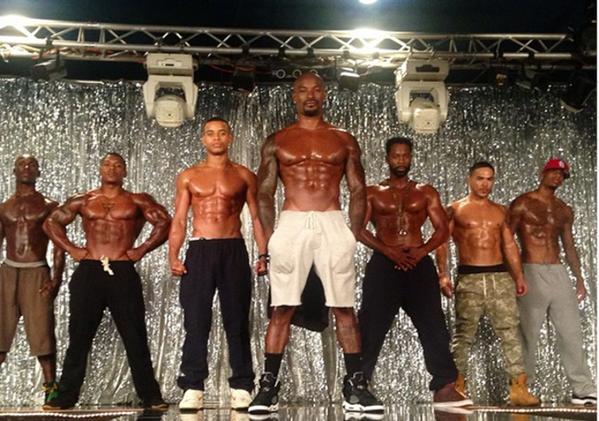 Abs don't necessarily have to ripped, but at least flat, no lady wants to be squished by your belly.
4. V-line
The pelvic muscle aka the v-line makes the ladies go va-va-voom. These sharp muscular curves are irresistibly and strategically placed above the hip bones running downwards diagonally towards the…
5. Strong Hands
Women love a pair of big, thick, clean hands. Yes, I'm talking about hands, not the aforementioned member. Women love hands not just to play with and hold, but also sometimes to mimic fellatio. Side note, hopefully your hands are bigger than hers!
6. Jawline
A strong masculine jawline can make any girl get weak in the knees. Fun fact: women are most attracted to a man's jawline when she's ovulating.
7. Luscious Lips
Similar to men, women LOVE full lips and not just for looks, but for what you can do with them… Plus it is so sexy and sensual when a guy bites his lower lip.
8. Strong arms/ Biceps
Bulging biceps show strength and that you work hard to take care of your body. Ladies love when they can see the definition of those strong arms underneath a sweater or shirt. Plus, all ladies love to be carried, lifted up against the wall, etc. Some ladies swoon over the popping veins on a guy's forearms. Maybe because it reminds us that you can elevate us as we wrap our legs around your waist.
9. Chiseled Chest
Women want a solid chest; not man boobs or muscle boobs that rival our own, just chiseled pecs, something we can fall asleep on while we listen to the beat of your heart.
10. Wide Strong Shoulders
Broad well-defined shoulders are a symbol of strength and masculinity. Women swoon over these "wings" aka upper back muscles that guys don't even have to flex.
11. Eyes
When it comes to women, it's not all about the muscles! Girls, don't just love the color, but they also love the shape, eyelashes, creases, etc. Women love to get lost in your eyes.
12. Back Dimples
These back dimples make some girls go nuts!
13. Legs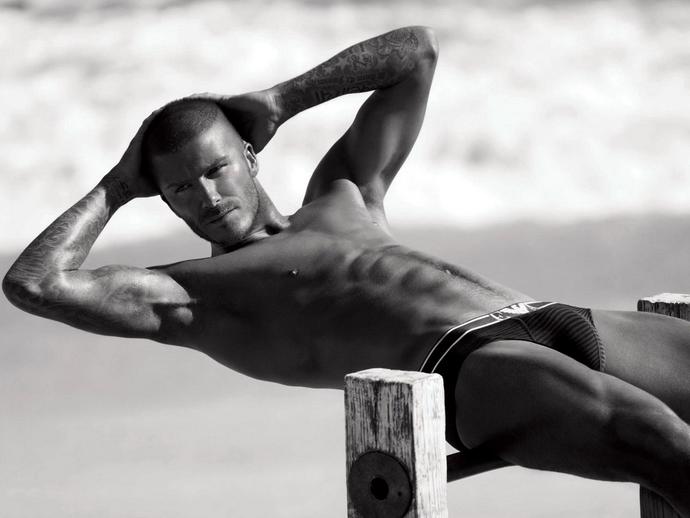 Nice quads and calves muscles like David Beckham make girls a little light headed. Nobody wants to see a big buff guy up top with chicken legs.
14. Happy Trail
A happy trail sometimes has the same affect on women that cleavage has on men. The furry little line separates men from boys!
15. Just Enough Facial Hair
Nobody wants to be scratched by scruff, but just enough can make a girl "goo goo ga ga."
Guys, hopefully you don't feel objectified. Ladies, do you agree with this list?