#CheckOutMyList then #FeelFreeToList below what you do/dont relate to about me...
1. That My Name is Desi
This one is for #MyOnlineLife I'm sure some of you saw my post from the other day. I'm sure others have read my G@G Profile. My name is Desi. Its not "Dizzy" (that woozy feeling) and I am not Desi/Indian. I am black. And for those who keep saying I'm from Africa, no tf I'm not. And for those who say I'm too light to be black, you're as ignorant as they come.
2. That I'm 23
This one is mainly for #InRealLife but ig online too. When people see me in person, they see this short 5'2 1/2 girl who has huge boobs bt a baby face. So they come across confused as to what age I am. Most assume I'm 16, but nope I'm 23. Online, people don't know what to believe so I guess thats why they question my age.
3. That I'm Not Quite a Tomboy nor Girly Girl
This one is for #InRealLife and #MyOnlineLife I'm not really into sports (baseball/volleyball on occasion though) nor outdoors. Yet Im also not crazy into dresses/skirts/heels/purses and I absolutely despise makeup/nail polish. Yuck. I'm pretty plain jane and wear my hair in a bun/ponytail a lot and often dress in graphic tees, skinny jeans, and tennis shoes.
4. That I'm a Believer
This one is for #MyOnlineLife I am Baptist, Christian and was raised this way. I love believing in God and I know I wouldn't be here today had he not blessed my parents. I live in the Bible Belt so they aren't too surprised with my religious beliefs, but the online community seems surprised when they come across someone whos not Atheist.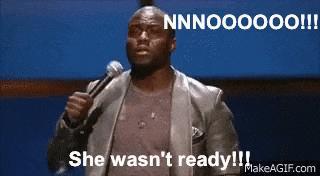 5. That I fell for My Exes Tricks
This one is for #InRealLife since the online community seems a bit more understanding. People irl feel that as a 15 year old, I shouldve known better when my ex said "We're not going to have sex, I just wanna see if it can fit. You'll still be a virgin."
6. That I Haven't Had Many Sexual Partners
This one is for #MyOnlineLife since A lot of people these days have slept with many people and assume everyone does the same. I honestly find it a bit unsanitary, no matter if both people have been tested and so on. I don't want many sex partners in life. My ex was my first everything. Im hoping my current boyfriend is my last everything. Aside from them, I've kissed 2 other guys in life and had a masturbation session with one other. I dont want to be as "experienced/experimental" as some people claim you should
7. That I Had Sex but Have Since Returned to Celibacy
Ok this one is a bit tough and #InRealLife and #MyOnlineLife ...My friends irl know about what happened with my ex. Well actually the whole dang HS knows. But I've kinds kept it from everyone else. My fam still thinks im a virgin. My friends try to encourage me to have sex. And then there's the online community who kind of question how I could return to waiting til marriage if I've already done it. I mean, it is what it is. I'm just glad my boyfriend was also already waiting til marriage (and yes he's actually a virgin)
8. That I Don't Drive
Ok so this one is particularly for #InRealLife since they assume everyone 16+ should know how to drive. I mean, I know how to drive "enough" but my nerves are to bad to be out here on these streets. Thats why I wouldn't mind living in NYC or somewhere with public transportation or daily walking routes.
9. That I Don't Cook
Ok so this one is for #InRealLife and #MyOnlineLife haha. Its too embarassing to state but its true. Im a microwave kinda gal lol. My boyfriend doesn't even know how to cook anything aside from waffles haha. I don't know what we're gonna do. I guess cooking lessons are in store. I took a cooking class in HS but that hoe didn't teach us how to cook. She just threw a pot at us and told us to "cook this ground beef". Mine never browned like everyone elses haha. Plus I feared getting popped by the grease lol.
10. That I Have a Particular Age Gap of Interest
This one is for #InRealLife and #MyOnlineLife ...I've always preferred to date guys who were MY EXACT AGE. And if not that, I always found myself attracted to guys who were 1-2 years older. I was attracted to a few who were 1-2 years younger but never wanted to date someone younger. Im very surprised that my current boyfriend did what 7 other younger dudes couldnt do (and that was get me to date him lol). There were also some exceptions like this one guy who was in his 30s that i considered dating. Bt nah, we just didn't work (and it actually had nothing to do with his age).
11. That I Went Through with a Long Distance Relationship
This one is for #InRealLife and #MyOnlineLife since so many people find it crazy. I mean i honestly used to be one of those people. I never thought I'd try such a thing... but I met some really cool dudes online and one happened to be worth the risk. However, if we don't work, lol i'm done. No more LDRs cause this ish is hard af.
12. That I Still Put Up with My Boyfriend
This one is for #InRealLife and #MyOnlineLife ...My boyfriend and I have been together for a year and 2 months and it hasn't been easy. My fam/friends think I should ghost him because long distance is "pointless". Then the online community realizes how different we are and assume we won't work. I mean, we are on the same page in terms of religion and sexual activity. However, we want some other same things (marriage/kids/careers) but at different times in life. And if not that, its our interests that are soaring in opposite directions (his love for animals/anime/games VS my love for erotica/weddings/architecture). I still refuse to give up on us tho.
13. That I Want to Marry in Vegas
This one is for #InRealLife ...Most people assume a Vegas wedding means we're gonna elope. But nope. I've always wanted to honeymoon in Vegas (if not Bahamas/Bali/Australia/Orlando) so i figured i could save the double trip by marrying there as well. I'm not trying to go to the chapel and have Elvis marry us. I prefer a beautiful hotel wedding or outdoor lakeside ceremony. Also, I want a destination wedding so that I have a good excuse to not invite the other 140+ fam members who i don't want there.
14. That I Want to Marry Before I Have Kids
This one is for #InRealLife and #MyOnlineLife ...No offense to the baby mommas out there (unless you're a gold digging hoe) because I know a lot of you have worked hard to take care of your kids. But I want to be more than a baby mama. If I'm going to have a kid with a guy, then that guy needs to be my husband first.
15. That I Wouldn't Mind Being a Single Mom
This one is for #MyOnlineLife ...I had a talk with my mom the other day and she's saddened that she's unintentionally influenced me to be okay with the possibility of becoming a single mom. I think she raised me well and right and I could see myself doing the same if I have not yet met my soulmate and decide to go through with invitro/sperm donor. But i really do hope my current boyfriend becomes my future husband and father to my children.
16. That I Want Kids in My Early to Mid 20s
This one is for #MyOnlineLife ...Honestly, I've wanted to be a mom since i first set my eyes on my baby dolls. That was like age 3. But in all seriousness, I would've loved to marry and become a mom as soon as i graduated college. I'm from a town where many people got married 18-25 and are still happily married with kids. So yea, I'm hoping I have all 2-4 of my kids before I turn 30.
17. That I Don't Want to Spank my Kids
This one is for #InRealLife ...I hated getting spankings, but hardly got them. I got them maybe 3 times a year if that. I dont plan on spanking my kids and i'm also not one to make them sit in a corner nor ground them. If I ever did lay my hands on the kid, it would have to be something major like doing drugs or joining a gang or something. But for the most part, I plan to just talk things over with my kids. The people in real life think Im nuts for not whooping the kid, especially with switches and belts.
18. That Im a Democrat, but Not Quite a Liberal
This one is for #InRealLife and #MyOnlineLife ...I don't support abortion. Well, I mean ig age could be a factor. If somehow someone 12 and under got raped than ig i could sympathize with that. But anyone 16+ wouldn't be the first youngster to have a kid in HS. So no i don't support abortion. Its crazy how many girls in my town get abortions by the year. Its their new favorite sport when their birth control fails. For religious reasons, I also don't support homosexuality. If you wanna be gay, be gay, but If my kid ever turned out to be that way, then they're on their own. I'd tell them to postpone their acts/emotions for the same sex until they're 18 and can move out. I refuse to kick out my child over their sexuality. But I will def try to influence them as to what I was taught was right/wrong, so no, I would not support them in crossdressing either. My town isn't too big on LGBTQ so its not like its constantly shoved in my face like on tv.
19.That I'm Not a Feminist
This one is for #MyOnlineLife ...I really don't even know what feminism is about aside from equal opportunity. Of course i want equality, but this MGTOW and MeToo stuff has gotten out of hand. Who knows what Bill Cosby really did... bt I don't fault the man. I don't trust those gold digging hoes who target him and other men in todays society. Maybe I would've sympathized with those women had they come forth sooner.
20. That I Hardly Masturbate
This one is for #MyOnlineLife ...I prefer to touch someone else rather than myself. I love jerking off a guy. Its not as amazing as watching them stroke their own dick but its still fun. Only time I touch my actual puss is if I'm having cam sex with bae. Other than that, I do a little nipple play from time to time, but can honestly cum just from grinding and opening/closing my thighs. The reason i said online and not real life is because i don't know anyone in my town who masturbates lol. They kinda get other people to touch them for them.
21. That Im a Freak but Not a Superfreak
This one is for #MyOnlineLife ...Yea I like sharing my naughty ideas through dirty chat and questions but I'm not as freaky as you think. Im pretty vanilla. I'm not into anal anything nor threesomes, sex toys, bdsm. I do however fantasize about doing it in front of a small audience. I wouldn't mind putting on a show for some couples who want to sit in the crowd and masturbate to our sexual rendezvous.
22. That If I were Rich, I'd Spend It Wisely
Most people I talked to mention they would buy a mansion, lambo, or give it all away to charity. No thanks. I'd still build a house for around $300k and I'd get me a BMW M3 for like $60k, a Chevy Tahoe for like $40k and a Kia Optima for like $20k. I'd pay my church tithes and I'd pay off the mortgages of my closest fam members. I'd start my own lingerie line and architecture firm and I'd have a $20k wedding with a $2k dress, $2k wedding ring, and $1k cake. I'd save $10k in case i end up single and decided to adopt or invitro. I'd take a trip to Australia and learn to surf.
23. That I Still Own Toys
I hardly play with em anymore, but I still have my lego blocks, barbie dolls, baby dolls, old game consoles, bead sets, hot wheelz collectibles, and so on. And nope I won't be passing them down to my kids lol.
24. That I Don't Wear Fake Hair
My hair isn't long like it used to be, but i refuse to wear fake hair. I try to consider it, just like i try to consider makeup, but they just aren't for me. I'll stick to plain me until my wedding day. Apparently its rare to see a black girl with her real hair these days.
25. That My Boobs are Real
I would say I never asked for these, but... lol when i was in 5th grade i was A cup and hated it. So i prayed every night for bigger boobs. Come 2007, Im 13 and a C cup. I assumed they came wih puberty and i loved it. My ex sucked on em so much that by 2010 I was a D cup. Then in 2013 I was a DD cup. Smh i was hoping they stopped there. Nope by 2016 they became a DDD cup. Ever since i started nipple play, i fear theyre getting bigger. I hope not cause this is becoming a bit much. Luckily not any serious back pain or anything.
26. That I Like My Guys with Haircuts and No Body Hair
Most girls seem to love a man with a beard or chest hair. Bt nope, not me. Some people claim its gay for a guy to wax, but I disagree. Wax on, wax off lmao. I prefer the guy have a buzzcut/shortcut, shaved head, or waves. I dont like long hair like dreads/manbuns on guys. A mustache is tolerable if hardly noticeable. A goatee is nice if trimmed. Pubes need to be trimmed to none. Chest hair needs to be gone. Pit hair should be trimmed if sticking too far out from under the arms. Back/butt hair needs to be waxed. Leg/arm hair is tolerable unless it looks like enough to brush. Toe/knuckle/hand hair needs to go. Thick eyebrows are MUST 😍
27. That I have a Make em Cum Fetish
I don't know what it is, but I love to turn a guy on. I usually take it as a challenge... when single that is. I just love making them cum with my words. Seeing them squirm and flinch and sweat and drip is hot af
28. That i like Almost All Genres of Music
I absolutely love rap, hiphop, r&b, country, pop, rock, gospel, blues, disco, reggae, oldies, indie, and edm. Metal is tolerable as long as the full song isn't screamo. Classic music is only tolerable if at an elegant event. Jazz can be soothing if im feeling romantic. Opera is fun but only if im the one singing it. Other than that, it makes my ears bleed. Acoustic is meh. Kpop is just no.
29. That Im Not an Animal Lover
I don't hate animals. Im just scary af of animals, insects, etc. I never wanted to own pets but we've had them in the past and i once took in a stray rottweiler pup although i fed it from a distance haha. Im just annoyed that I ended up with yet another dog lover. He can have his husky as long as he keeps it out of the house and away from me.
30. That I Prefer Baths Over Showers
Why stand and shower 20-30 mins when I can fall asleep in the tub for an hour or two haha. Plus I like the way it makes my boobs float like a buoy haha. And i don't even wrinkle much. Some people think its bathing in the same dirty water but nahh i soak then i drain the tub and wash off while its empty haha.
#AdizzyDesiiTake #GettingToKnowYou #ThingsYouDidntKnowAboutMe