So I have been going a little off the beaten path because it is fun to bring up stuff nobody has heard of... I did a question on this movie a while back but I did not really give it the justice it deserved. If you are looking for a scary comedy to watch on Halloween night that might be something you have never seen before. This might be it.
Snatchers- 2019
To start let's go to amazon to see what people are saying.
"Nice throwback creature feature with teens battling gross aliens in a small town with a terrific cast, a Tremors/Gremlins vibe and plenty of John Carpenter flair. "
"I reluctantly watched this movie in the midst of my state's lockdown. I was not really expecting much. To my surprise I really enjoyed it! The two young ladies that play the leads are so damn funny. I'm pretty old and really don't go for teen comedies but this was so much more."
"What a fun monster movie!"
"This movie has it all. Good female friendships, a cute, stupid guy, a loving but oblivious mom, and monsters."
"Loved this movie to death. Such a great sci-fi horror comedy."
"Super funny and great practical effects. Great for Sam raimi or Edgar Wright fans"
Let's start there. I know some can say it was bad or dumb and some have. But you can't simply ignore those reviews and I personally loved the movie. So lets get started. Let's do the nutshell version first then I will give you some pictures in a bit of a story form.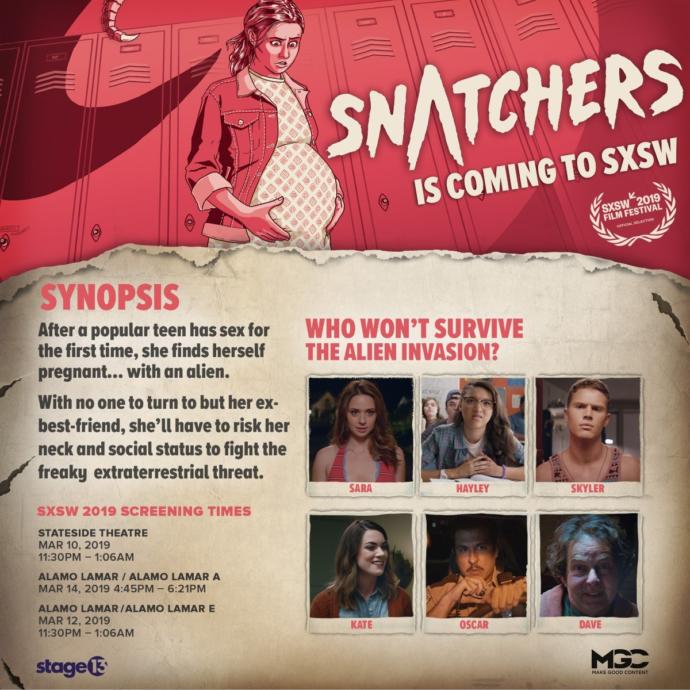 So here's my longer story version. A boy comes back after vacation, he is surprisely horny. Him and the main girl have sex with each other.
Pretty crazy and weird... so she gets home and goes back to sleep and wakes up the next day to this.
So like a smart thinking teenager, she goes to a clinic to ask for help.
Only problem is.... that's not a normal baby
It's this
and it grows up to this
So she has a real problem or rather the whole town does...
They tried to be clever about it...
But that did not work... Now it's up to her and her friends to kick some a##!
It is a really fun movie but it is for sure not for kids. As it involves a strong sex plot and has some dark humor.
JJ over and out.