Hey everyone,
I'm new here. while i was surfing GAG, I saw many posts about women wondering why a guy never call her back after a few dates, breaks up in a relationship or whatever reason. surely, I see many posts like that in other social media sites and apps too...so I decided to make this take to explain to you the 6 main reasons why the relationship is not gonna work out ( in general ) :
Note That : I'm not gonna include the cheater woman, cause its very obvious one ! any sane man will not accept cheating just like a woman should not tolerate it.
1-) Too Easy
Yes. some of you women are easy !!! what I mean by easy is that there is no push & pull strategy from you, or lets say there is no spark in the relationship ( becomes boring after a while ).
Now I'm not saying that we want to argue and fight with you all the time ( some hardcore feminist ) !!! but there have to be some teasing in between every now and then. there have to be a surprises, spontaneous things that steer us ( men ) to be more excited about the relationship. and of course its our duty too to make you thrilled and really enjoying our company. but remember "a cold relationship", is going to end somehow. and that's maybe your fault or the men fault ( depending on the situation )
2-) Needy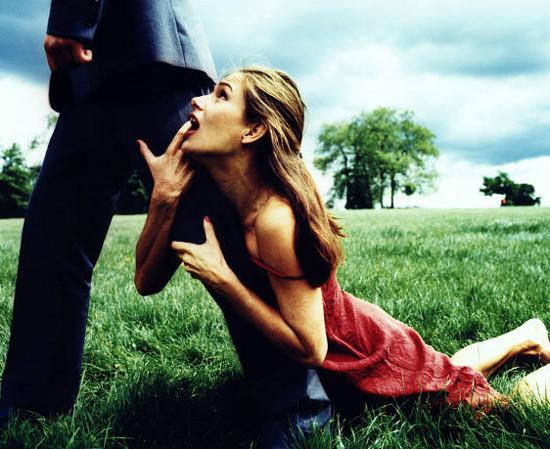 Guess what ?!! Its not always the men who acts like that. there are some women who constantly require attention from us and want us to call her every fucking hour. or wants to know what I did the whole working day !!! men in general don't like to share everything regarding how they spent their day because we are programmed like this. if something really exciting happened, we will tell you about it. don't worry ! we actually need our space sometimes to think about what is our next move regarding work, or spending some time with our friends and family.
And I'm sure 99% of women would like that too. they also would like to have some space to be busy in their own life.
3-) Jealousy
Sometimes jealousy is good, its makes us feel more appreciated. but it can be destructive too. it can cause a relationship to come to an end. there was a woman I used to date, she was really gorgeous and kind. but she was constantly asking me if a talked to another woman on a specific day ! or she had to check my phone suddenly. that's not good at all ladies !!!
If she can't trust me, or keep showing her insecurity like this its gonna be a major turn off for most of guys. so for me, I decided that i had to let her go !!! I mean whats the point of the relationship if there is no trust ? Right !!!
4-) Nagging, Whining & Irritating Behaviors
I know....I know !!! we men have to listen to you and give our attention as much as required. and we already know that women in general are sophisticated and intelligent creatures with high sense of emotions, and normally we would be happily to listen to you and provide help. but the constant whining and nagging is a very bad trait that will make the men runaway eventually. some women loves to cry and whine about their past lives, their ex's or any other reasons whenever possible. and its impossible to bring a joy or laughter to the relationship like that. we suppose to have good time and communicate with each other. rather than this sense of entitlement and childish behavior that will only brings misery.
I'm sure a lot of women don't like a nagging or whiny man too ! in the end, its goes both ways.
5-) Pushing Commitment Down Our Throats !!!
Especially in the beginning of a relationship, women let me tell you something : we men like to take things slow and easy. probably slower than you regarding moving to the next level. we like to know you more and we like to test you too ( not only you can test us lol ) and when everything is going out well. believe me we will present the idea of moving to live together or even further than that.
yes.some men don't like to be in a fully committed relationship ! I get that. and I suggests that these men should let the women know about that from the early stages of the relationship.
but for some reason. when you ( women ) suggests that, some men will freak out. maybe we are not ready yet or maybe we would like to know you more. so don't push it, maybe it will scare the man and cause the relationship to end.
6-) Some Of Us Are Jerks ( The Obvious Reason )
I wanted to write this obvious one in the end. cause its no surprise there are some men who acts like a completely assholes even if the woman did her best in the relationship. he might cheat, runaway for no obvious reason or having a major issues in his head that made him unstable pussy.
This could happen to any woman, and unfortunately there is no immunity from it. just like it can happen to men. so be careful.
Let Me Know What You Think Below In The Comment Section ....