I decided to write this companion piece to my other take: 10 Sure Signs That A Woman Is Horny
1. Dilated Pupils
Believe it or not, One of the easiest ways to tell if a guy is aroused is by looking at his pupils.
Studies show when a man sees someone attractive to him, His pupils will dilate. Conversely, If he sees someone unattractive his pupils will contract.
Also, A man who is interested and ready to mate will blink far less than one who is not.
Source: https://www.nydailynews.com/news/national/eye-horny-baby-pupil-dilation-key-indicator-sexual-orientation-new-study-article-1.1130026
Source: https://www.medicaldaily.com/eyes-have-it-pupil-size-can-predict-whether-or-not-youll-make-good-or-bad-decision-303990
...Or he's tweaked out of his head and tripping balls all over the place.
2. Flared nostrils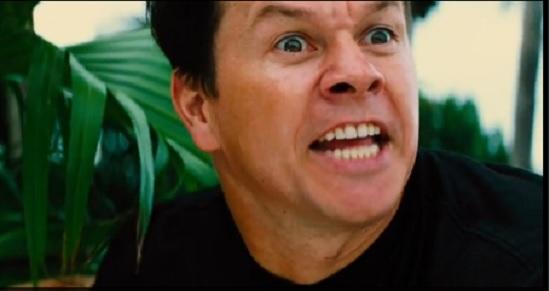 Flared nostrils can be a sign or aggression or intense pysical attraction.
It's a primal/animalistic instinct to get the scent of a woman in order to learn as much as you can about her.
Source: https://www.ellipsisbehavior.com/attraction-signals.html
3. Speaking in a deep voice
Some guys will either consciously or subconsciously lower their voices when talking to a woman they find attractive, It's their sexy time voice!
So a guy will speak differently to the lady he is crushing on then he does to everyone else.
4. Heavy breathing
A tried and true indicator of a person being horny as hell.................................Or out of shape.
5. Licking his lips
Men draw attention to their lips when sexually aroused, Just like women do.
They can either lick, bite, suck on or just touch their lips. It's an indicator they are ready to kiss and get it on.
6. Eyeballing you down
When a dude is attracted to a chick, He just can't stop staring at her. It's the look of lust!
The only way a person doesn't become uncomfortable after prolonged periods of eye contact is if they are attracted to the person (Or you really hate them)
7. It's Hammertime in his pants
AKA a big raging hard on...
8. When he pulls out his penis and grabs the back of her head
It's a very good sign it's on!