Several months ago, I posted this myTake. While GAG did a nice job of featuring it, I don't think I did a very good job of explaining it. After reading the story and comments here, I want to try again. This is the first of two. Or three. I am determined.
Let's begin with some basic assumptions.
While a lot of the data in that video seems solid, the conclusions it reaches read like something out of a bloated research institution with a large Women's Studies department, which will only tolerate finding that men are the cause of all of society's ills, and women are victims. Such an institution has little interest in identifying reality, spelling it out in easy-to-understand language, and solving real-world problems. Its true interest lies in satisfying political constituencies.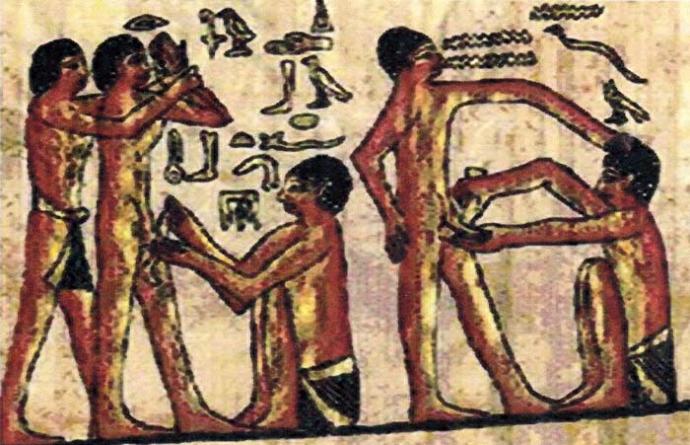 Much of it I was in agreement with, until they said the invention of the birth control pill "revolutionized" sex ... as though condoms, jellies, acacia gum, abortion and even crocodile dung hadn't existed before.
And women have only just now come to regard each other as competition??

Granted, the pill made birth control easier and more reliable than before, but it wasn't exactly the printing press, television and the internet of sex; it didn't change everything. Rather, it was one component of a revolution that had been going on for about 100 years before the pill's invention: feminism.
I know, I know --- SHOCKER!! Feminism has suppressed the marriage rate!
CAN THIS BE TRUE??
Most guys on GAG know why people aren't getting married at the rate they used to. Read any comment thread on GAG and you'll find at least one guy lamenting feminism.

Why do these guys lament feminism so? I know it is going to come as a shock to the Austin Institute, the producers of our featured video, but while we all acknowledge "everyone likes sex," men also want emotional intimacy, and feminism is dividing women and men. Feminism, especially third-wave feminism, is designed to vilify men, advance the status of women, and generally cock-block The United States Of America.

Now don't get me wrong. For every guy who laments feminism, there are 20 women who post comments rejecting feminism. Many of them want — crave — some prince who will rescue them from the cubicle farm and provide a comfortable office-free domestic life.
Yet, no woman seems eager to completely reject the opportunities feminism offers, which would force women back into the kitchen, changing diapers, making sammiches — and living at both the physical and economic mercy of some apish brute.
In the not-so-distant present, we lamented the man who freely had intimate physical relations with as many women as he could while shaming women who did the same thing as "sluts." Now, with feminism, women have access to their own disgusting double standard.
If we're going to discuss the "economics" of marriage, someone can start by womansplaining to me what value men have in women's lives today? Women work, they have greater access to education than men, many hold high-level executive positions, and while the scorecard in this regard still favors men, women are prevalent in the workforce at every level. Despite the myth of the "wage gap," we're all down here together in this lower 50 percent of the economy.
Aside from providing needed genetic material and funding for the propagation of your genes, what do we really offer you that you don't already give each other?
Anyone?

Maybe the reason men aren't eager to settle down into marriage is that it has become a really bad deal for us.

The Austin Institute's suggestion is that women "band together" and go on a sex strike until men finally cave and start marrying them is a joke. Can they really be serious about this?
Go ahead. I know you women will cave first. Some of you will, at least.

Before third-wave feminism, the supposed "patriarchy' was probably much like the one we have now - a collection of women making other women feel terrible about their morality.

When presented with a physically attractive man, especially one who comes with status, at least some women will drop their sexually repressive social conditioning without hesitation. I wouldn't be at all surprised if every guy I asked, assuming he was honest, knew a woman that did just that.
Sexual repression is not the answer. It didn't solve the teenage birth rate in the 1950s, and it won't get men to marry. Speaking for myself, if those are my only options -- I'll take matters into my own hands.

Feminism, for all of the challenges it presents, is really a positive development. Advances in technology have negated need for manual labor men were suited for at the dawn of the industrial revolution. Women have much to offer the workforce, and there is no good social reason to hold them back.
In the face of impending equality, the family model is desperately in need of revision. It's a huge challenge, but we have tackled bigger challenges.