I've been surprised lately by how many women I've encountered who are into anal sex, but I thought maybe it was just coincidence that I'd met so many. Turns out it wasn't. A survey of 1,260 women found 2/3 of women genuinely enjoy receiving anal sex, and many enjoy it as much as vaginal sex. Some actually prefer it. Read on...
Almost two-thirds of women surveyed enjoyed receiving anal sex.

Most women said they like anal sex because it feels pleasurable. Despite the common perception, more women have anal sex because they themselves enjoy it as opposed to doing it just to please their partner. Interestingly, more women said they enjoyed anal sex because the guy had a big dick than those who liked anal with a small dick.
More than a quarter of women enjoy anal sex as much as vaginal sex, and 3% actually prefer anal.
Many women experience orgasms during anal sex, and most agree the orgasms are stronger and more intense, and easier to achieve than vaginal orgasms.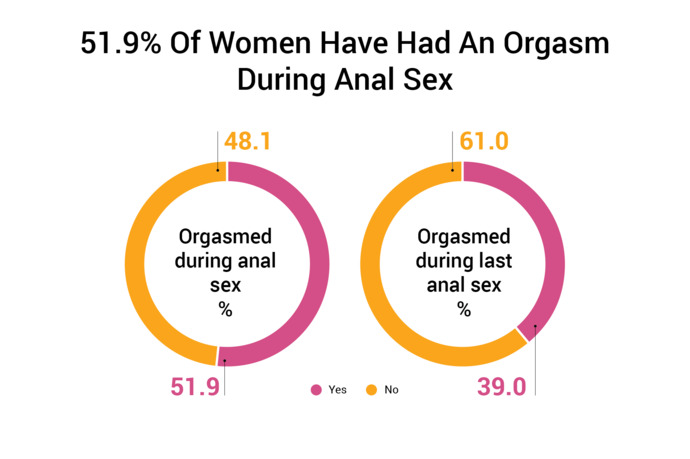 Another study by the National Survey of Sexual Health and Behavior found that women who have anal sex are far more likely to have an orgasm than those who don't.
Lots of interesting information here about anal sex and women's preferences.