Once again starring James Spader as "man" and Naomi Campbell as "woman"
Just another scenario that get me all.....dripping wet.
This is kinda long so strap in. I'll have photos along the way to kind of illustrate the story.
Man is alone in a sleazy motel evading the law. The reasons are irrelevant. He sits contently on the springy bed, the neon lights of the motel sign shine through the window. It's late and man is tired but cannot sleep, thoughts dance around his mind as he listens to the ocean waved near by. As he sits there lost in thought, eyes out of focus, his window slowly opens. He quietly grabs his gun, ready to shoot. Then he sees a beautiful woman, beautiful but messy, climb through without the grace of a trained assassin. So he lowers his gun and watches in disbelief and with humor as she struggles.
When woman finally climbs in and turns around, a look of horror and shock run across her face. They both say nothing for what seemed like a minute, then woman spoke carefully "I...thought this was my room, I lost my key." Man chuckled in disbelief, and said nothing. Woman felt uneasy now, he should be scared or angry or...something. He should say something. Anything. She wanted to run back out the window but was afraid he might snatch her before she could make it out. " I guess I'll be on my way" woman said with a cheery facade.
"What's in the bag?" asked man. She looked down at her oversized purse used for hiding things she stole in motel rooms, and laughed nervously. "You mean my purse? Oh..you know..tampons, makeup, this and that..." woman replied. Now he was walking over to her and she took a step back. Man grabbed her bag and dumped it out to find random things of value, watched, earrings, money etc. "Ah. So you were going to rob me" said man in an unsettling calm tone. "Please, I'll go, just don't report me or....hurt me." she begged.
"I'm not gonna report you, just be careful about climbing into windows without looking in first. And learn how to pick a lock, using the door is much more believable when lying about having the wrong room." man calmly replied. Woman stared at him for a moment, feeling something tickle in her lower stomach. Butterflies maybe. "I kinda like you." she said with confidence. Man just stared at her with a content smile. "So what are you gonna do about it?" he replied.
Woman responded by taking a step closer and timidly leaning in. He grabbed her waist and looked deep into her eyes. A long, wet kiss was shared. His tongue shoved down her throat. The he picked her up and pushed her up against a wall, knocking off the cheap photo of fake happiness. She quickly unfastened his belt and guided him into her. Man's driving force was almost too much for her, as she moaned and whined in pleasure and pain. She wrapped her legs around him and as he tasted her breasts. Both of them panting while rubbing each other.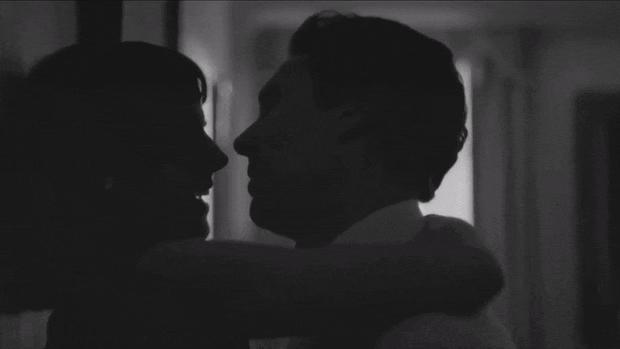 Then woman slid off of him, and took hold of his penis. She held it firmly in her hands and began sucking, licking, biting and rubbing it. He slowly walked backward making his way to the bed, too which he collapsed on and moaned with pleasure. He stared into her eyes as she pleasured him, she loved watching him pant and reach his orgasm. They spent the night together, fulfilling each others wishes. But who knows what happens next.
Naomi Campbell :
James Spader: