I've only been here since October, but I've already seen a million of the same questions over and over, so I figure I could save us all some time by putting out a FAQ!

Q: Is my dick size/shape pleasing?
A: That's entirely subjective, but mature people know that sex isn't about the size of your genitalia and the only way it could truly be a damper on the pleasure you provide is if your partner genuinely can't feel it.
Q: Are my breasts okay? (Or too small, too big, etc)
A: Also subjective, but the vast majority of men older than 19 truly don't care about breast size and just love all breasts in general.
Q: Does he/she like me?
A: The more reliable way to get an idea if someone may like you is by paying close attention to their behavior around you in relation to their behavior around others, and then researching body language and typical signs of attraction. If you take into account their personality and general temperament while going through a checklist of behaviors and signs that people normally exhibit when they're attracted to someone, you can most likely get a more accurate answer than you would get from random folks on GAG.
Q: Do you like (insert sexual thing here); have you done (insert sexual thing here), would you do (insert sexual thing here)
A: Clearly, the asker of this type of question is only asking to get descriptive recounts about others' sexual experiences not out of curiosity or some good excuse, but rather to masturbate to the answers given. You, sir, (or sometimes madam), need to find the wonderful new invention called pornography, OR the power of imagination. The great thing about these is that you can do both of them in private, and in the case of porn, you can interact with other people watching porn who actually would welcome comments/questions about their personal sex life.

Q: How can I change my shitty significant other? (Usually worded differently, but the details that follow the title usually lead everyone to realize that the asker's S/O is shitty).
A: If your S/O is cheating on you, manipulating you, using you, abusing you (in ANY way), pressuring you relentlessly to do something you've refused, controls you, limits what you can do, or never does anything for you, it's a good bet they don't care about you, are fucked in the head and cannot be fixed, or both. If you value your mental health, self-esteem, physical well-being, and freedom, you'll get out of that relationship as quickly as possible because it's unhealthy and toxic.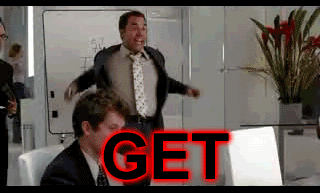 So now we've cleared all that up, can we stop regurgitating the same questions over and over?