#1. Anna Paquin (bi-sexual)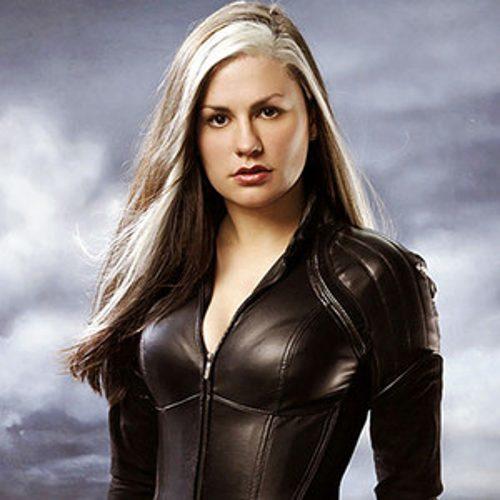 She was even engaged when she came out..
"In 2010, Paquin came out in "Give a Damn," a PSA for True Colors First, a gay rights organization, to help promote equality and anti-bullying. At the time, Paquin was engaged to her current husband, Stephen Moyer,"
#2. Portia de Rossi (lesbian)

#3. Raven-Symoné
Starred in: the Cosby Show, The Princess Diaries 2: Royal Engagement
She claimed to always have loved men????
"I had always really loved men—and still do—and just kind of assumed that I would be straight. I think everybody assumes that you're gonna be heterosexual. And the thing that made me think that I wasn't was I developed very strong feelings for my best friends," De Rossi told Oprah in 2010."
#4. Kristanna Loken (bisexual)
For her it's the connection that determines the sex she is with…
". And if the person with whom I connect happens to be a female, that's just the way it is."
#5. Angelina Jolie (bi-sexual)
"[I was] surprised when I suddenly found myself having these feelings I always had for men, but for a woman, and wanting to kiss her and wanting to touch her,"


#6. Greta Garbo (lesbian)
Her lesbian relationship was never open due to the fact it was the 1930`s and it was taboo.
#7. Amber Heard (lesbian)
She came out in 2010 and probably sent a few dozen guys into cardiac arrest.

#8. Cathy DeBuono (Lesbian)

#9. Jodie Foster (Lesbian)


#10. Jill Bennett (Lesbian)

#11. Jessica Clark (lesbian)
A blogger in a lesbian site.
p.s.
I know there are way more like Ellen page etc.