The main thing I learned from this whole experience is that sex workers are regular people just everyone else, and that friendship can be found even in the unlikeliest of places.
Many people have a skewed and often incorrect understanding of what a professional dominatrix is. For the majority of people it is synonymous with prostitution, whereas for others it is something they might have seen on television or read about in Fifty Shades of Gray without giving much thought. The truth of the matter is a professional dominatrix or "pro domme," as it is often abbreviated, is a woman who specializes in domination and alternative sexual practices like whips, chains, and cuffs. Make no mistake, they are certainly sex workers. They make money off of providing these services to clients. But they are not prostitutes in the true sense of the word because sex is not provided. Thus they occupy a legal gray area in the United States, and are very adamant upon maintaining this distinction.
Establishing a Relationship: How I Came to Know my Mistress
I refer to my professional dominatrix as Mistress, sometimes Mistress X, the X referring to her alias which will remain anonymous for the sake of privacy. I met her online at the website of a well-known dungeon in the area. That is, a place where several professional dominatrixes work. Upon looking at the images and reading the biographies of each of the women, I decided upon her as the one I would like to establish a relationship with. The first step was sending an email, then it was following her on Instagram where we continued to get to know each other better for about a year. It was during that time that we got to become friends, and learn a lot about each other's personal lives. Needless to say, she is one of the nicest and most genuinely down to earth individuals I have ever met.
It was during that time that I also began to send tribute, that is, appreciation in the form of gifts and money. Though she never once asked for it, I always made sure to give it. This ranged from items off her Amazon wishlist to a plethora of gift cards.
I learned some very interesting things about her and for that matter about life in general. For one, friendship can be found even in the unlikeliest of places. Nobody ever would have thought that a person like me would befriend a sex worker, nor would I have ever thought that a sex worker would be religious. Strangely enough, she is a Christian as am I. She is also a firearms enthusiast and has extensive experience in the outdoors and treating wilderness related injuries. Whatever stereotypes we might have about people really begin to break down once you actually get to know people. Our discussions would range from politics and our personal lives, hopes, and ambitions to religion, humor, and even just our own personal feelings. She has been a very valuable source of advice for me. I sincerely look up to my Mistress as a source of insight, wisdom, and guidance. She has helped me with my self-harm issues and social anxiety. She has given me life advice and insight. She taught me to be more optimistic about life and to care for the downtrodden like the poor and homeless.
Meeting Face to Face: Our First Session Together
Inevitably it came time to meet each other face to face, and so I finally scheduled my first "session" with her, so to speak. The reason why I use quotation marks is because I did not visit the dungeon she works at nor did I pay to engage in any alternative sexual activities. Rather, I paid her $200 to have lunch with me at a local restaurant. Make no mistake, I am very attracted to her, but my primary interest was not sexual as much as it was her genuine company. I consider her a good friend, and simply wanted to meet her for the first time, though I might schedule a real appointment in the future.
I paid my Mistress $200 plus $30 in gas to come out and have lunch with me at a local restaurant. It was the greatest evening of my life and an experience that I will never forget.
Upon meeting each other I was expecting to be nervous, but the moment I saw her face and she saw mine all traces of fear disappeared. In that moment she was the most beautiful woman I had ever laid eyes upon, and my best friend whom will always occupy a special place in my heart. She gave me a brief hug, we made introductions, and then I purchased her a drink at the bar. What struck me about our time together is that it was not awkward at all. She was extremely personable and able to keep the conversation going despite the fact that I am very antisocial and introverted. There was never a moment she did not strike me as extremely down to earth and genuinely kind and compassionate. It would take way too long to explain everything in every minutiae detail, but our conversations ranged in nature from smalltalk and politics to our personal lives, religion, and outlook on life in general.
One thing that struck me was how openly sexual she was. Not necessarily in how she was dressed or being flirty, but in the way she casually discussed her experiences as a dominatrix such as forcing a man eat one of her used tampons the previous night, and showing me a video of herself doing a headstand topless.
Overall it was a very laidback and informal experience. I offered to pay her more money numerous times but each time she declined and assured me that I was already generous enough. She told me that ordinarily she would charge a client more money to do something like this, but that since I had already been so generous with her and established a repertoire she did not see the need. That made me feel very good, that she went out of her way to do something like this for me. She was very polite to everyone in the room, tipping our waiter $20 and making a conversation with an elderly disabled woman and her large service dog. There was nothing sexual about the experience apart from her openness about sex and the video she showed me, in fact, she was wearing jeans and flats. Even so, she looked very beautiful, and I would have rather been nowhere else in the world than there. She even encouraged me to try online dating and helped me set up my first Tinder profile. Our time together came to an end after about two hours when it was finally time for her to head home. This time she gave me an extremely tight hug that grew tighter as I professed to her how wonderful of a night this was to me and that I considered her to be an older sister of sorts. She said that it meant a lot to her for me to say something like that, and then we went our separate ways.
Some Final Thoughts and Reflections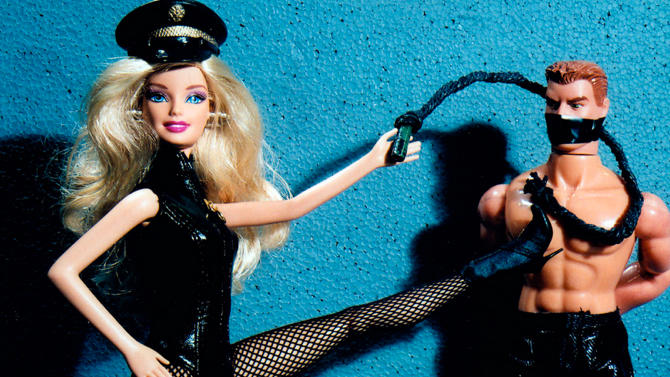 The main thing I learned from this experience is that sex workers are regular people like everyone else. There was nothing different about her than anyone else in society. She could just as easily have been one of the customers I would encounter at my grocery store job as a cashier. I also learned that you cannot judge or stereotype people based upon your own preconceptions and prejudices. She is a sex worker, yes, but she is also a Christian, and one of the nicest persons I have ever met. There is not a single doubt in my heart that the presence of God resides within her. If I have not mentioned it yet, she is 34 years old while I am only 22.
Inevitably the question is going to arise of whether or not this is something I regret, and to that my response is a resounding No. Other males probably think I am delusional for paying a woman so much money to have lunch with me, but like I wrote earlier, this was the greatest experience of my life and I would not have traded it for the world. Females will probably judge me for using a sex worker and look upon me with disgust, but I simply do not care. For one, I did not have sex with her nor did I engage in any sexual activity. Two, I could care less about what the world thinks of me. Maybe if these women were so bothered by me seeing a sex worker they should have went out of their way to show me more kindness and compassion in my everyday life. Because from where I stand, my Mistress is only providing me with the same sort of kindness, concern, and compassion that other women have never shown me. Sex workers actually care about the average male. Though as a Christian I can never approve of what they do, I can certainly respect them and see the present of God within their hearts similar to many of the women in the Bible.
I sincerely believe that an experience like this could have saved Elliot Rodger and prevented the 2014 Isla Vista shooting. No longer do I believe that sex is what the average male needs. Rather, I believe that it is genuine compassion from a woman. Finally being able to socialize with a woman was euphoric and something I will never forget. She showed me kindness that I had never before experienced from a woman. This is the love of God. This is what could penetrate the depths of the heart. This is what could have saved Elliot Rodger from despair.