ADVANCED TRIGGER WARNING! ENTER THIS myTake AT YOUR OWN RISK! Except for a few redneck jokes, this is not a comedy post. You have the opportunity to activate the "back" button now and leave this post. Take advantage of your chance to remove yourself. I'm pleading with you! YOU HAVE BEEN WARNED!
I am posting several versions of this song so you can pick the one you want to listen to, or listen to them all ...or better yet, run from this post while you still have the chance!
This first one is a well done picture slide remix and has the best sounding audio. Then there is more than one live version to choose from. The 3rd one has a groupie girl doing an amazing and sexy hula hoop exhibition, check it out!
This song has every hot button topic in it you can imagine. How about giving kids alcohol and drugs to keep them docile during long car rides? How about glorifying drugs? How about incest with second cousins? How about moonshine and smoke shops? How about selling property to people without money knowing they can't pay for it so that they can be foreclosed on? How about guns, like the Israeli Desert Eagle 50 Cal? How about having a DNA test because you're not sure who the father is of the baby you are now pregnant with? How about biker bars next to Lingerie Stores? How about drinking Johnny Walker at Club 69? What lyrics are you ok with and which ones trigger you the most?
Mr James says that his song is dedicated to the 'Crystal Meth'odist Church ...is that funny or blasphemy?
What is your pole/survey choice?
A. Giving kids alcohol and/or drugs to keep them docile is child abuse.
B. Incest is my hot trigger button
C. I hate smoke and alcohol the most in the lyrics
D. I'm a gun hater, that's the big one for me
E. Ripping people off on a land purchase is the most inexcusable crime in my opinion
F. Needing a DNA test due to so many sex partners, some maybe even relatives, is extreme promiscuity which is a super hot trigger button for me.
G. This entire song is disgusting and should be banned!
H. No, actually, I love everything about this song! It's just freedom of speech.
I. Other
*Maybe there are some that like this song, do you? ...no judgment
Check out this sexy redneck groupie and her awesome hula hooping, it's a must see ...I'm not kidding!
Here is what Wikipedia says about this song...
"Choctaw Bingo" is a southern rock song written and performed by musician James McMurtry and appears on his album Saint Mary of the Woods and Live In Aught Three. The song is an up beat, honky-tonk style narrative (ballad), having no chorus, but only alternating verse and instrumental sections. The tune is very similar to the verses in Chuck Berry's "You Can't Catch Me".
Lyrics
The lyrics are told by a narrator to someone else, presumably his wife or, at least, the mother of his children. The narrator starts the song by asking the other person to pack up their children and sedate them with vodka (or Vicodin, in one version) and, later, Benadryl. Apparently, this is to keep them quiet on their trip to a family reunion taking place at a ranch belonging to the narrator's Uncle Slayton. Each verse tells a different story about a different family member, though the tune still sounds the same. The family members are...
Uncle Slayton: The whole song revolves around Slayton and his lifestyle. Slayton is described as being too old to travel yet "still pretty spry." He owns property near Lake Eufaula (where he caught a big blue catfish on a jug line) as well as a Holstein cow and an Airstream trailer. The more we learn about Slayton, the more we are led to conclude that he is a gruff and shady character, adept at a variety of money-making activities that range from merely unethical to totally illegal. It is explicitly stated that Slayton cooks crystal meth and makes moonshine. He owns a Browning Automatic Rifle. He sells parcels of his property to people with bad credit with the intention of reclaiming the land when they miss a payment. It is hinted that a criminal past forced Slayton to leave Texas. Speculation about this story is implied to a favorite bit of family lore. It is also hinted that Slayton's current wife is a mail order bride. Slayton plays Choctaw Bingo every Friday night, which gives the song its title.
Cousin Roscoe: Slayton's oldest son from his second marriage. He was raised in East St. Louis, IL by his "momma's people", perhaps implying that his mother is African American, as is nearly the entire population of East St. Louis. Roscoe has nothing better to do than to just "Come on Down" so he sets off in a semi-trailer truck from the McDonald's on Will Rogers Turnpike headed for Dallas, TX. He ends up in an accident with another driver who runs a stop light in Muskogee. It is not clear whether Roscoe was injured in the accident nor whether he will attend the reunion.
Bob and Mae: Husband and wife couple whose status in the family is unknown. Bob coaches a football team at a small town near Lake Texoma that won the 2A state championship the last two years, but will not repeat this year. They purchase a cache of guns and ammunition in Tushka, Oklahoma on the way to Slayton's including an SKS rifle, military surplus ammunition available due to the changing political alignment of Eastern Europe, a Desert Eagle and some military surplus tracer bullets for Slayton's BAR.
Aunt Reeda: There is an extra verse that McMurtry sings, which is not heard in Saint Mary of the Woods or Live in Aught-Three, about a character called Aunt Reeda.
She's about the narrator's age and lives off of Interstate 44 somewhere in Missouri near a billboard advertising DNA testing for paternity. The narrator explains that she'd spent six months at Red River Rehab, because of a "pain pill problem" (possibly Oxycontin), but she's recovered and does cocaine now.
Ruth-Anne and Lynn: Sisters and second cousins to the narrator. They live in Baxter Springs, Kansas which is described as "one hell-raisin'town". The Loners MC run a biker bar, next to a lingerie store with big neon lips burning in the window. The biker bar was actually a motorcycle parts store, Bikers Dream, which closed in 2001 and now houses Keystone Academy, while the lingerie shop, Romantic Delights, moved to Joplin, Missouri. Bikers Dream was owned by Tim (Pony) Cline and the lingerie shop by his wife.
***********************
The sexual term "Yes Daddy" probably originated in Alabama.
What do you call an Alabama girl who can run faster than her hillbilly boy cousins? ...a virgin.
I caught my female cousin masturbating with a carrot again. My first reaction was "Shucks, I was going to eat that later, but now it's going to taste like a carrot". (if you don't get that, don't worry, it means you're not a redneck ...lol)
Redneck incest: When you're pounding your boss's cousin doggy style and then remember that you're self-employed.
How do you identify a redneck: When they go to 'Incestry. com' instead of 'Ancestry .com'
*******************************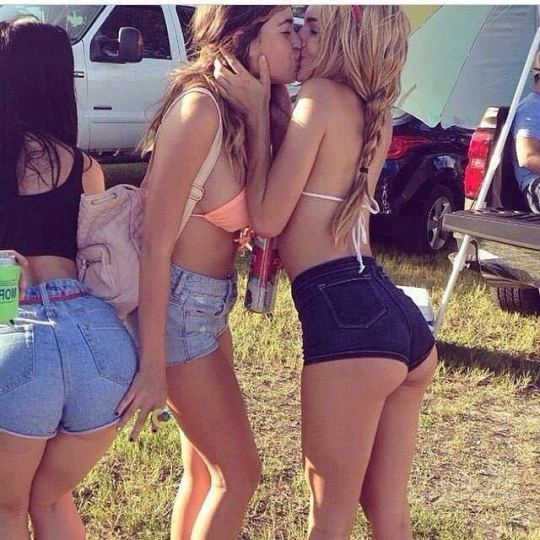 The narrator describes, in some detail, that he is incestuously attracted to his cousins, who wear hardly any clothes, which arouse him. (James McMurtry calls this the "Good Part", and at live performances, encourages audiences to dance to it.)
The narrator references a bodark fence post in this section, which is one of the hardest woods in North America. The Bodark (Bois d'arc, or Osage Orange) tree was used for fence posts for many years in some parts of the country due to its exceptionally hard, long lasting wood.
Legacy
Choctaw Bingo is James McMurtry's most famous song. At live performances there is a section at the front of the stage where people dance. When he plays this song the section is nearly packed and everyone is hopping around, hootin' and hollerin'.
The song also appears on the soundtrack for the movie Beer for My Horses
Here are the actual Lyrics:
Strap them kids in, give 'em a little bit of vodka
In a cherry Coke, we're goin to Oklahoma
To the family reunion for the first time in years
It's up at uncle Slaton's 'cause he's getting on in years
You know he no longer travels but he's still pretty spry
He's not much on talk and he's just too mean to die
And they'll be comin' down from Kansas and West Arkansas
It'll be one great big old party like you've never saw
Uncle Slaton's got his Texan pride
Back in the thickets with his Asian bride
He's got an airstream trailer and a Holstein cow
Still makes whiskey, 'cause he still knows how
He plays that Choctaw Bingo every Friday night
You know he had to leave Texas but he won't say why
He owns a quarter section up by Lake Eufaula
Caught a great big ol' Bluecat on a driftin' jugline
Sells his hardwood timber to the chippin' mill
Cooks that crystal meth because his shine don't sell
He cooks that crystal meth because his 'shine don't sell
You know he likes that money, he don't mind the smell
My cousin Roscoe, Slaton's oldest boy
From his second marriage up in Illinois
He's raised in east St. Louis by his mamma's people
Where they do things different, thought he'd just come on down
He's goin' to Dallas, Texas in a semi truck
Caught from that big McDonald's
You know that one that's built up on that
Great big old bridge across the Will Rogers turnpike
Took the big cabin exit, stopped and bought a carton of cigarettes
At that Indian smoke shop with the big neon smoke rings
In the Cherokee nation, hit Muskogee late that night
Somebody ran the stoplight at the Shawnee Bypass
Roscoe tried to miss 'em but he didn't quite
Bob and Mae come up from
Some little town way down by
Lake Texoma, where he coaches football
They were two-A champions for two years running
But he says they won't be this year
No, they won't be this year
And he stopped off in Tushka at the pop knife and gun place
Bought a SKS rifle and a couple full cases of that steel core ammo
With the Berdan primers from some East bloc nation
That no longer needs 'em
And a Desert Eagle, that's one great big old pistol
I mean, fifty caliber made by bad-ass Hebrews
And some surplus tracers for that old BAR
Of Slaton's as soon as it gets dark, we're gonna have us a time
We're gonna have us a time
Ruth-Anne and Lynn come from Baxter Springs
That's one hell-raisin' town
Way up in Southeastern Kansas
Got a biker bar next to the lingerie store
That's got the Rollin' Stones' lips
Up there in bright pink neon
And they're right downtown where everyone can see 'em
And they burn all night
You know they burn all night
You know they burn all night
Ruth-Anne and Lynn, they wear them cut-off britches
And then skinny little halters and they're second cousins to me
Man, I don't care, I want to get between them
With a great big 'ol hard-on
Like an ol' Bodark fencepost
That you can hang a pipe rail gate from
Do some sister twisters till the cows come home
And we'll be having us a time
Uncle Slaton's got his Texan pride
Back in the thickets with his Asian bride
He's cut that corner pasture into acre lots
He sells 'em owner financed strictly to them
It's got no kind of credit 'cause he knows they're slackers
And they'll miss that payment and then he takes it back
He plays that Choctaw Bingo every Friday night
And drinks his Johnny Walker at that club 69
We're gonna strap them kids in, and give 'em a little' bitty bit
In a cherry Coke, we're goin to Oklahoma
Gonna have us a time
Gonna have us a time