---
Every Woman out there can have a jealous bone or two, They all harbour their fair share of insecurities too.......No matter how hot their asses happen to be.
So knowing all that, You will just have to accept a certain level of female nuttiness if you are a guy that likes the sweet vagina.
But there are those women out there that are completely bat-shit insane. These women look normal and will even act normal up to a certain point, But if you ever get on their shit list then they will make your life a living hell.
---
- She spies on you constantly, Even with no logical reason to be suspicious
- She tends to get a tad clingy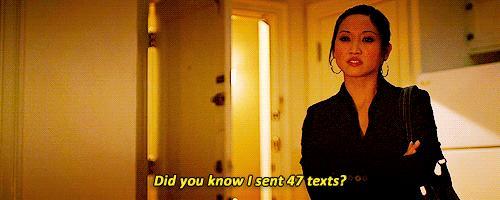 - Her real life has more drama than 10 reality shows combined
- You are everything she has, Meaning you are the only damn thing she has going on in her life. This might actually seem very cool at first, But it's not for either of you.
- If she talks about marriage and kids obsessively, Then there's a good chance she is desperate and marriage crazy.
-She's violent, Very good sign you are with a psycho. I love these, Though <3
- You get warning about her from everyone that knows her, Including her family.
- She has had many past relationships and has severe issues from all of them. The only constant in all these bad relationships is her.
- You can't have any female friends, Can't even speak to another female not related to you by blood. And you can't ever hang out alone with your male friends.
- She has problems holding down a job. Shows instability and inability to get along with others.
...................................And if the sex is out of this world great, There's a better than average chance the bitch crazy. Because those crazy chicks got it like 'OH MY GOODNESS!!!!!!!!!!!!'
Or she's just really good at the sex!