DO YOU EMBODY DOMINANT PERSONALITY TRAITS? ARE YOU MORE SEXUALLY DOMINANT THAN SUBMISSIVE?
So I got an oddly random and disturbing message from someone on here asking me to do sexual things to them using certain "toys" and other objects. I was blocked before I could even reply that I think they had my definition of dominance all wrong.
So let me just be clear. What I'm often referring to on my posts is that I carry a dominant attitude. That can be intimidating to some guys but I really don't care. Now of course, I know how to steal the spotlight in the bedroom when called for, but I absolutely have no interest in being a "Dom". And I prefer the guy to have an occasionally submissive personality, but I have no interest in him being a "Sub".
BEING OPEN
I'm an open book and love expressing myself in elongated detail. I enjoy sharing my past experiences and how they've helped shape me into who I've become. But I also feel that sharing those experiences can help others learn before its too late and maybe even help others who've experienced the same to cope and seek peace. But please do not confuse it for being open-minded. I'm quite content with my close-mindedness
I'm quite confident in my bedroom skills but I wouldn't say I'm sexually open. And I'm okay with that. Rather than casual sex, I prefer being in love and in a longterm relationship first. Threesomes, swinging, and orgies are not for me since I'm quite territorial and am not looking to share. Wanna watch us? Sure. But no touching. Overall, a lot of people need to be open and experimental in order to do certain things in the bedroom. I'm not that and have no intentions of becoming that unless I'm 10 years into a marriage and out of ideas.
KNOWING WHAT YOU NEED AND WHAT YOU DON'T WANT
I'm quite determined, decisive and goal oriented. But I admit, I do see things from a "will it benefit me" perspective. Otherwise, I won't even feel motivated to work on it. Not being sure who I want to work for doesn't mean I'm indecisive or lack the ambition of knowing what I'd be working towards. The way I see it, work is just a means to an end. I'm decisive enough to know what I want in life and what I need to do to meet the goals I'm determined to meet. Work will just never be top priority for me and I'm honestly not the money-hungry type.
What I want in a career is to receive credit for my hard work and steady pay that allows me to continue living a stable comfortable life. I do not want an occupation where I have to sell my body for coins nor do I want to compromise my morals/ethics. Also, team work is not always dream work. So I'd prefer to work in solitude with an option for assistance. Like people are petty and the thought of working constant team projects (where people can lie about how much work they did/didn't do) disgusts me. And lastly, I certainly do not want a job that deals directly with customers, especially ones who talk down to you.
BEING BOSSY WITHOUT HAVING TO BE THE BOSS
I'm quite bossy and am fine making decisions for myself and others if they'll allow. I don't see it as controlling because the balls in their court. They decide if they want to pass it back to me and let me make the shot.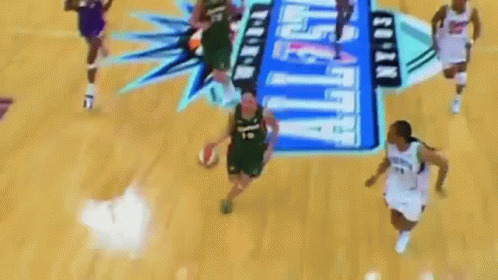 As a natural leader, I know the extent to how much stress and pressure I can handle. So being the intermediary between top management and bottom tier is more than enough for me. For example, I'd be more than happy being the executive assistant to the CEO. I'm satisfied with knowing I'd practically be the brains behind the operation and that I'd also get to guide and assist those below in succeeding. It honestly feeds my ego.
I'm not into Femdom nor do I need toys and bdsm to please and tease. My sexual dominance comes into play during the foreplay rather than the sex itself (in which I'm more submissive). I like to tease the guy throughout the day, especially in places where it may be inappropriate for him to react. Besides, eye contact can build serious tension, and body language speaks volumes.
I like to talk dirty. I like to be seductive. Maybe slide on something sexy and grind against the guy. And when I really want him, screw being hypnotic. I'll ultimately take charge and whip out his boner once I'm satisfied with his constant begging and whimpering. I'll whisper to him how to touch me and maybe even guide his hand as to where. I may even roll us over a few times to see if he'll wrestle for the top spot (as in me riding him in cowgirl; like I said, no straps in my relationship). True dominance is when you let others think they're the ones actually in charge. But its the least I can do before finally submitting to him.
BEING REASONABLY AND RESPECTFULLY COMPETITIVE
I'm not the type who's aggressive with competition. Cursing people out and claiming I'm better than them seems a bit much. I like to remain humble and astonish my audience with something unexpected.
In school, I was quite a natural in public speaking and presentations. It might have been the fact that I'm creative, a chatterbox, a perfectionist and an overachiever. Of course, I wanted to have the highest grades and give the best performance, but overall, what did it for me was leading by example. I've always wanted to help others alongside my journey. So I'd help others prepare by editing/critiquing their work and even offered tutoring sessions after class. I wanted to assure we could all succeed.
I admit, its hard to keep that same energy at work when people try to take advantage. So I spend most of my shifts in robot mode making sure I make logical rather than emotional decisions. Being a perfectionist in the workplace would just add stress. And I refuse to work for a place like this much longer. I see no pleasure in a job that tears you down in the process. Its a joke and I can't take it seriously. But its also a paycheck and a means to an end.
FINDING YOURSELF
I have more self control/discipline than most. At the same time, I like taking risks but thats after having thought them through. Its all about if the pros outweigh the cons. Some things I want to be impulsive about, but I just won't allow myself to be. Plus, I tend to see vulnerability and impulsiveness in the same light, in which both contain a sort of weakness.
After having someone take advantage of your good heart and innocence, it just makes it hard to bow down. Its so much easier to fight off peer pressure and manipulation tactics. I refuse to be a "Yes Woman" so when I say no, I mean it. My future means more than fulfilling a temporary craving.
A WORK IN PROGRESS
I exude a certain level of confidence. I mean I'm always smiling, not afraid to approach, and love talking about myself. But everyone has their insecure moments. I just see no point in letting them get ya down. Flaws should be stated once and then never again until progress has been made. I like sharing my experiences when comfortable and once I've actually overcome something. In my opinion, sharing insecurities with others while vulnerable gives on-looking competitors the potential to use your flaws to their advantage.
When getting sexual, I don't think being submissive means that I can't still exude dominance. I don't need to be outgoing or overconfident. Just being ready and in my comfort zone is more than enough. I may enjoy letting him take charge but I'm for sure still secure in knowing I have the skills to make him erupt.
SO ARE YOU MORE DOMINANT IN THE BEDROOM OR OUTSIDE OF IT?
#FeelFreeToList #DominantButNotDom