Okay, it is time to focus on the men for this go-around. I was challenged by a user who read my other myTake, "How to Get Your Woman Off Without Touching Her," to write a follow-up for the dudes.
While it is known that women typically do need more mental and emotional stimulation to have sex, that does not mean that the guys always just want a pretty girl to fuck. To keep a man interested, us ladies do need more than just a rockin' hot body. In the list below, you will find certain attributes that men like to see in women and that will get his motor runnin' even faster, even before you have taken your clothes off. Don't worry, you'll get to that soon enough by the way.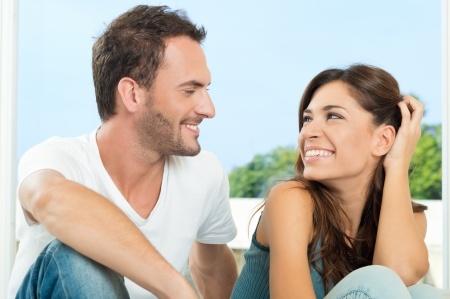 It does need to be stated that this guide merely provides suggestions and is not guaranteed to keep every male's attention. It also does not include every little thing that could peak a man's curiosity. Everyone is different, so there will be different characteristics that matter in this game of seduction. Okay? Ready? Ready.

1. Display Confidence

Being confident means knowing that you are valuable. You know your strengths and will not settle. However, you do walk a fine line and run the risk of being seen as egotistical. Do not boast or brag. This really is true for both sexes. Let me just drop this quote here as it truly drives the point home:
2. Be a Lady in the Street (and a Freak in the Bed)

Thank you, Ludacris, for sharing that line in Usher's song, "Yeah." From what I have observed, being a lady in the streets and a freak in the sheets is what a good number of males seem to desire in a partner. Be classy and proper when you are out in public and especially around his mother. Being crass, loud, and obnoxious will only send a guy running in the other direction. However, showing that you can get down and dirty later once you two are alone is a whole different story. You can be his slut and his slut alone.

3. Have a Sense of Humor

Hey, look, #3 on this list is the same as on the first list! The same comments apply, too: show that you know how to have fun and are not uptight. Men like easygoing women that are not afraid to throw in a sexual innuedo or witty joke into a conversation for example. Make him laugh and laugh together. It will make him feel closer to you. Be silly, let loose, be yourself.
4. Show Your Intelligence

Would ya look at that, folks? There are TWO things on this list that match up with the first one! Intelligence is sexy for both genders. Sure, it does not matter much with one-night stands or maybe even casual hook-ups. However, if he wants you for the long haul, you better have something to talk about and engage him with the other hours out of the day that you are not having sex. Things will get dull fast otherwise.

5. Play Ms. Independent

One of the easiest ways to never hear from a guy again is to be clingy and desperate. Show the dude on your radar that you know how to and can take care of yourself. Having a princess complex is not cute. You do not need everything handed to you on a silver platter. However, if he does want to spoil you from time to time, more power to him. Do make sure that he knows that he is still needed in some aspects of your life, to complement it and fill in those gaps (pun intended?) to be the yang to your yin.
There you have it, your five points for stimulating his mind and not just his cock. If you can do those things, he may just stick around because you are just that awesome, sista friend... and then, yes, you two can get to sexy time and go at it all night looooong.
#BATTLEROYALE #TeamRJ