Suddenly, something changed in your relationship. You're not sure what it is or when everything started to get different, but now you're no longer close to each other and the romantic moments are rare. The anxiety you used to feel before a date is in the past. If that's the situation of your relationship, it's a warning sign. Probably the passion faded although this doesn't mean it's the end of your story.
Although people say that when the passion disappears there is no return, I'm a believer that, as long as there are ashes, there is always the hope to rekindle a flame. With a little effort, you can detect when your relationship is getting cold and love and be loved again.
Absence of physical contact
One day you're going to realize that you guys barely touch each other anymore. As you walk, you no longer hold hands. This absence of contact has probably become common for you.
Goodbye to spontaneous calls
You can spend the entire day without talking, without knowing what the other is doing and you don't even think it's strange. In fact, if one of both makes a call just to catch up, the other is surprised and the conversation is short and not satisfying.
Sex is rare
When sex is missing in a relationship, it's much harder to connect and talk. Similarly, if the connection is missing, it is much more difficult to have sex - both situations usually go together.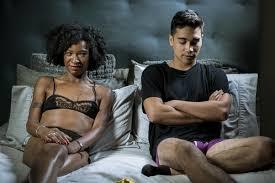 The romantic dates are over
When there is passion, even sharing a sandwich becomes something romantic. Stop and think: how long have you guys not been doing this kind of activity?
Arguing is routine
It's s normal for a couple to argue every now and then, however, if the discussion happens to be almost daily, replacing even the dialogue, it is a red flag.
Time together is a sacrifice or an obligation
Being together is not a fun and entertaining moment anymore and became boring and monotonous. You guys are no longer able to enjoy these moments and anything can be a cause for annoyance. If it's a walk, you both want it to be over soon to go home.
Feeling that your relationship is dying is not the best thing in the world, but it's also not as horrible as most people think. Like I said before:
If there's still love, there's still a way to save the relationship.
And on my next take, I will tell you how.
#scctakes