I thought I invented this method, but it turns out others did before me. Still, I'm going to write this guide to how to pirate an ebook and add it to iBooks in case you're new to this. I'll also do a book recommendation take later!
This is my iBooks library of pirated books downloaded by using this method:
As you see, only Comanche Moon and Carry On don't have covers. Comanche Moon also turned out low quality with spelling mistakes, but Carry On was perfectly readable. They were one of my first trials.
Now, for this guide, we'll download Bad Feminist by Roxane Gay (randomly picked).
You'll need to have a tor-rent (GaG censors this word) program for this. I use uTorrent, it's good. Start by searching for the book you want. It was easy for this book, but it may be harder for others. For example, I found "Lovers in Arms" in a ebook bundle with other books after 2 days of searching. Same with Purgatory. Gay romance books tend to be hard to find like that.
Beware of fake ebooks, they should never be an .exe file, come with something like "*brandname* eBook Downloader" in a .zip file -those are scams trying to sneak malware in your PC- or be anything but .epub. They can be pdf or mobi, if you can only find the book in those formats you can convert them to epub at zamzar.com.
I chose the second link, Kickass Torrents, the first LimeTorrents one was a fake.
Don't click on fake download buttons, especially if they say fast. Download speed isn't important with ebooks, they're small files, usually never more than a few MB. The legit button in each site is different. Kickass Torrents's legit download button is circled with red here. The tor-rent file I'm using here is a verified, good one with several seeders. (Don't forget to keep seeding after you download-it helps others download.)
Click "OK"


I didn't choose mobi since I'm not going to use it. Click "OK" and start downloading.
Download.
Open the containing folder.
Now, open your browser and your email. Send the file to yourself by email.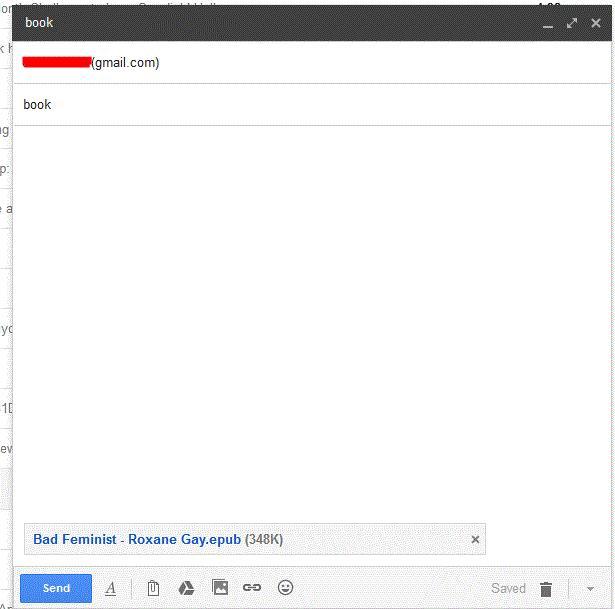 Now pick up your phone and go to the Mail app. Make sure it's connected to the same account you sent the file to.
Open the email you sent.
It'll auto-download, tap to download if it doesn't.
Now tap on the file.
Tap "Copy to iBooks".
Enjoy your free book!