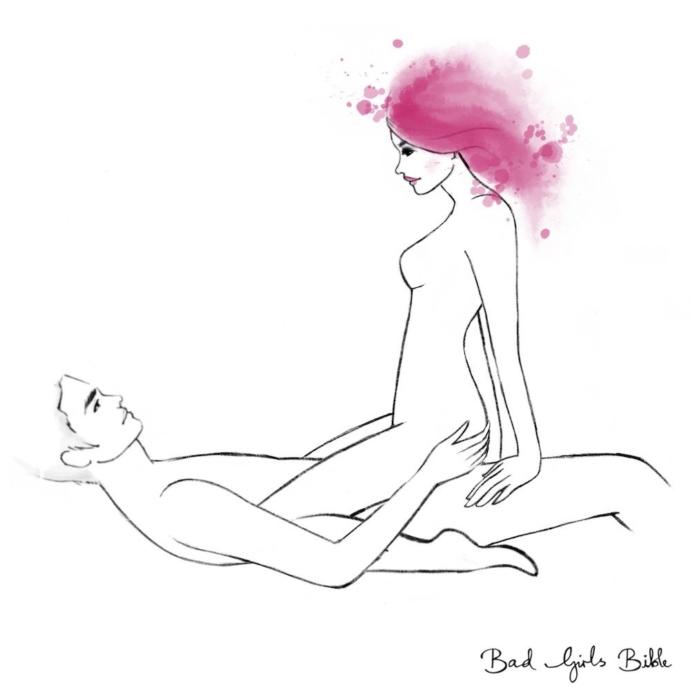 Here's the way I have found, with the help of a very cooperative girlfriend, that a woman can ride her man all the way up the mountain to multiple, increasing powerful orgasms and ultimately, squirting.
· He needs to understand that he can help with this position by grabbing her hips and helping her move. At first, leave to her own devices but as she gets more and more aroused, he should become stronger and more and more forceful in moving her back and forth.
· Put him on his back and mount up with you on your knees.
· Slide him in and settle in so you're comfortable.
· Rock like you're riding a horse, slowly at first and faster as you get more aroused.
· When you're ready for him to help, reach down and put his hands on your hips. For effect, you can beg him in your sexy slut voice to help you.
· When you start to get close to cumming, move like you're trying your best to break that thing off. Of course, you won't but the point is to not hold back. Just go crazy.
· When you're right on the edge, tell him to do you. He thrusts up as powerfully as he can and holds it with you impaled as deeply on his cock as possible, perched on his erection. He also forcefully tilts his hips and slams his shaft into your G-spot.
· As you cum, don't even slow down. Keep going and you will cum over and over, each time increasingly intense.
· If you have The Big One, as I call it, you may very likely squirt so if there's a gush, it's not urine. It's female ejaculate. Keep going until you're completely done.
Here are a few ancillary suggestions:
· Pee first so that if you should squirt, you can be confident it's not pee.
· If you're into S&M, have him forcefully pinch your nipples as you're starting to cum.
· He can slap your tits around if you're into that. One girlfriend of mine liked to be slapped while she was up there with me telling her what a trashy slut she was for being up there in the first place.
· Some ladies like their men to reach around and smack their ass while they ride.