I am a real estate investor and this will BE A LONG STORY so please read all of it.
I invest in all sorts of real estate. I have bought 207 mortgage debts in America. Most of them are in Florida, 86 of them. A house was in the process of getting foreclosed on. A 34 year old single mom with 2 kids lived inside it. She kept postponing payments using the reasoning that she didn't know who to pay. There are many mortgage debt buyers in America, so I understand this reasoning because her debt could have been bought by ANY investment company in general.
The bank typically sells mortgage debt to anyone who is willing to buy it. However, I had the note saying that she did know who I was because she had signed a certified letter saying that she understood to make payments to me. I have that note. She also signed court documents saying under penalty of law that the information she gave was to the best of her knowledge accurate.
That was obviously a lie since I have the note saying she knew to make payments to me. I was about to file it with the court until I had the thought of how beautiful she was. She is 5'4, has blonde hair, blue eyes, GORGEOUS LIPS, huge ass, and huge chest. I went over to her house and told her I could file the letter that she had signed with the court and she would be liable for lying under penalty of law and will give me more leverage to eventually reposes her home.
I basically told her to have sex with me for this note. Here is why I did it, because she can't say this is extortion because if she does that then I will say she lied uner penalty of law and she will still have to take the note to court, which will end up in her loosing her house eventually, remember she has two kids.
I also negotiated with her that she can start making repayments in a year, which would also allow me to get a return on my investment and once she got back on her feet, she could continue repaying her mortgage and I will still get a good return on my investment. The sex was basically buying her a lot of time.
If she said no, she would also have to end up paying back the debt, which was for $400,000.00, which she can't, and she would then have to declare bankruptcy, which would DEMOLISH HER CREDIT. With bad credit and a repossessed house, she might lose her kids to foster care and I told her that.
She eventually agreed to it and I tied her down to a bed, blindfolded her and had my way with her. I for some reason feel bad. I did give her extra time so am I a bad person? It was really more of a power issue rather than a sex issue.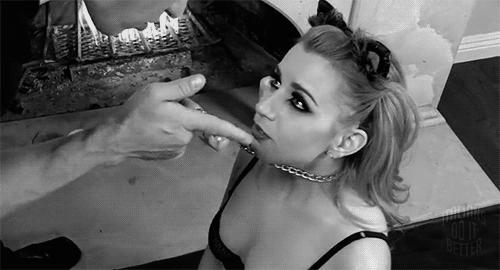 So my take is I do not think I am a horrible person for this, but do you?