Ladies, which one of these guys would you choose for the rest of your life?

All choices are final.
This super rich, 70 year-old man has and makes TONS and TONS of money. He lives in a colossal, glorious mansion and he owns the best of everything. He gladly spends most of his money on you and directly gives you hundreds of thousands of dollars in cash. You just have to drop a hint that you want some bread. He provides you with the best of everything including: private healthcare (your own physician and clinic), the best food (along with personal chefs), designer wardrobes, luxurious homes, private jets, super yachts, and paid, female companions, of your choosing (so you don't get lonely). You are free to visit and to contact your family and friends and they may contact and visit you without restrictions, provided that everyone behaves properly. You may spend your money on whatever you wish as long as you are not forming any bad habits with it or using it to do anything illegal, or against his rules. He will include you in his living will for 50% of his vast estate provided that you don't piss him off. This man is willing to adopt kids with you, but, he cannot have any more from his loins. He cannot defend you physically, but, he does provide you with a 24/7 security detail of the best body guards in the industry. His primary stipulations for all of these financial favors and perks are that you not embarrass him in public and that you regularly sleep with the high-priced, female escorts in front of him. Only he can select the escorts and he determines how many times a given escort is used. You cannot sleep with anyone else. Furthermore, he does not care if you are not into women. He suffers from permanent, erectile dysfunction, so, watching you roll around with other females does it for him. If you slip up and sleep with another man or with someone else he does not approve of, you will be stripped of everything he's given you and set on the street within a matter of hours. He knows everything about you and yes, you are being constantly surveilled and spied upon. He is rarely home and he encourages you to get out into the world; to live your life (for what it is while dealing with him), and, to explore new things. Finally, he has three adult children who absolutely despise you and who are out to get him and you. One of these children is an attorney who specializes in contract law.
This 29 year-old man has a pretty face and a nice, athletic body. He has an above-average sized penis, but, his hygiene and grooming are bad. He has a wicked sense of humor and can easily make you laugh. He will fight anyone who insults or assaults you and he doesn't care if he goes to jail or gets badly hurt for doing so. He's unemployed, extremely lazy, and very eccentric. He is a card sharp and brings in money through winning poker tournaments and selling porn videos of himself masturbating. He has one child in foster care and he is a single widower. He rents a large room in a beat up, old house that he shares with 5 other guys. While he doesn't have a lot to recommend his life to woman looking for a long-term partner, he is interested in a monogamous relationship with you and in changing his life for the better. He doesn't know exactly how to proceed and he wants your guidance, help, and support. Are you willing to take a chance and to devote your life to helping this man (in his late 20s) transform his life?
This 40 year-old man is gainfully employed in a unionized job as an electrician. He has ordinary hygiene and grooming habits, an average-sized penis, an attractive, fit body and a handsome face. He is very serious, most of the time, and he has no sense of humor. He likes regular, Missionary Position, vanilla sex and he calls women who give blow jobs "whores". He does not care if you are sexually satisfied. However, he does satisfy you. He takes you out to dinner and plays regularly and expects you to look perfect, at all times. He lives alone in a nice, mid-sized house and is a loner. He wants you to isolate yourself and ask him for permission to speak to strangers or to your friends and family. He will side with anyone who verbally insults you, but, he will knock out a guy twice his size if the dude tries to touch you. This man views you as "his" property. He has no kids and does not want any. His wife divorced him and was awarded half of his wealth. He is monogamous, extremely jealous, and he can be extremely charming to mask his underlying rage and bitterness. When you ask him to get some anger management therapy, he smirks and says, "Maybe." He has a really bad temper that seems to be growing incrementally worse, each day.
This 25 year-old man doesn't have a lot of money to spend on frivolity. He's really cute, sane, good-natured, likeable, social, kind, and considerate. He's also caring, trustworthy, loyal, responsible, reliable, thoughtful, loving, hardworking, and extremely ambitious. He has decent hygiene. His penis is on the smallish side, but, he always satisfies you and is sexually adventurous in bed. He has a few flat scars on his body and he has a broken nose. He's super strong and has an extremely fit, ripped, athletic body that's all coiled muscle. He has no kids (but he wants, at least, three). He lives in and owns a new, beautiful, spacious, state-of-the-art, RV that he inherited from his uncle. He has cooking skills on par with a Master Chef. He likes to cook often. He is enrolled in a community college program to prepare him for a career as a firefighter, and he is genuinely interested in you, as a person. He wants you to realize your dreams in life. Your family and friends adore him. He likes to travel and to have all sorts of off-road adventures when he is not working as a bouncer at a local night club. He is extremely smart and has killer, verbal comebacks that make you laugh. He has mastered Krav Maga and he has been known to knock out opponents who are much younger, bigger, stronger, and faster than he is. He will automatically white knight and protect you from "anyone" who attempts to insult or to seriously harm you. He is teachable, however, and will back off and let you fight your own battles (that you can win) if you say so.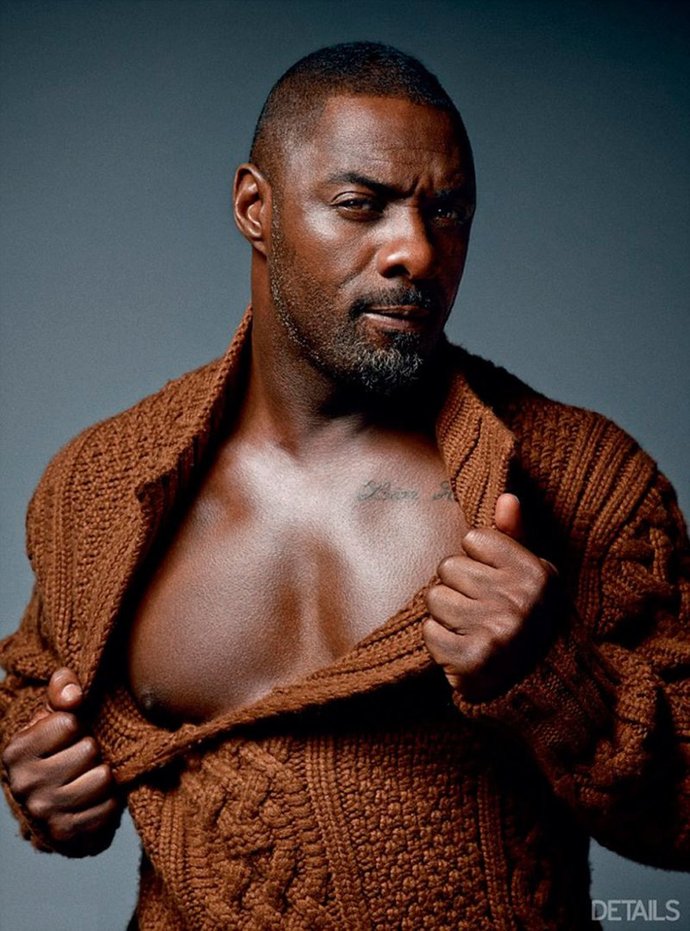 This 35 year-old man is a very smart, wealthy, and successful business owner. He owns a car customization business and he has many well-connected, rich, and famous clients. He is financially responsible, and he helps you out with some of your bills without your ever asking him to do so. He will take you out to dinner or to a concert occasionally, but he usually orders home delivered meals at your place for the both of you. He loves to give back to the local community and to sponsor charities for the less fortunate. All sorts of women are drawn to him and he has a hard time resisting many of them. He has a big penis and he knows how to use it to make women obsess over him. He's good looking and his body is very muscular and attractive. He has good grooming and hygiene habits. He is often tone deaf to your needs and concerns and he will occasionally get distracted when you are talking to him... especially when you are complaining about all of the women calling him. He wants an open relationship and he has several children (and counting) by several different women. He tells you that you can join his harem and produce his tribe of kids, too, and he will completely support you, and them, financially. He will protect his children verbally and physically in an instant, but, he will not automatically white knight you unless the situation is dire for you and you desperately need backup. Only then will he intervene on your behalf. His fight game is all about sucker punches and Haymakers.
Select gender and age to cast your vote:
Girl
Guy
Please select your age