This is clearly a simp take and I don't care who knows it. Put on a pedestal woman, whatever you wanna call it. Not all of these are social media models but they got nude and became either famous or semi famous on the internet. Okay so lets dig right into it.
Arkhstar
Obviously I can't show nudes, but this is probably the hottest pic of her without being naked lol. She's a fat little piggy but she wears it so well. Her boobs are nicely proportionate for being huge mama tanks. Not the cutest face obviously but she is still pretty good looking in the face which is rare for this size and the glasses suit her so well although without glasses she is still hot. Really cute face, I just love it. When I think of her, my neck veins just stick out from such excitement. It's like my brains fly's to a completely different dimension when I think of her.
Ava Rouge
What's there not to like. I mean look at that face and body. She is so sexy with those stocking nylon socks too. Just about anything she wears makes her super sexy and hot and cute. If I could get a woman like that I would travel all the way to Russia and fight every pissed off dangerous Russian just for her to be my girlfriend. There is a really hot one where she flashes on a bus.
Kristy Smith (Aloegoddess)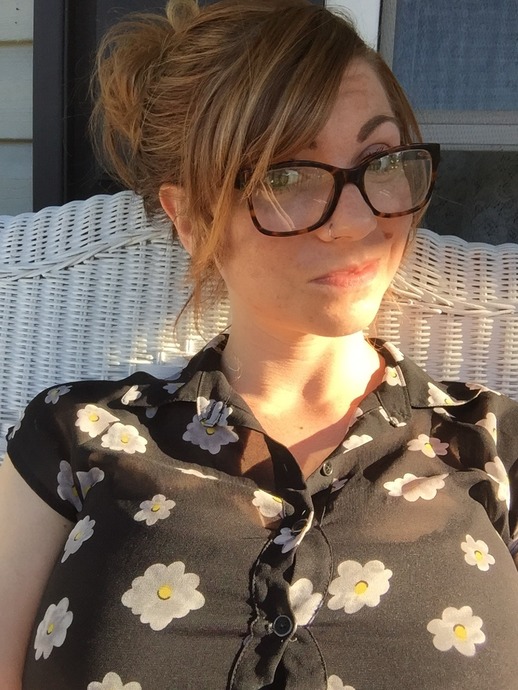 She is so fucking hot. So many years of fapping just to her with no regrets. Best part is yes she has full nude pics also. She embodies the perfect thought of a perfect body. Her face is just so nice to look at it too. I could look at it all day. The bras she wears too is so fucking sexy. Seriously she is on fire 🔥🔥🔥🔥🔥🔥🔥🔥🔥🔥🔥🔥🔥🔥🔥. She has the perfect stomach, perfect full frame, and nice big busty boobs. She has the perfect areola as well. Her legs are outstanding as well. I encourage anyone to google her full gallery. Did I forget to mention her beautiful green eyes. Yeah those make her face cute too.
Katrinne Domai
That long black hair, perfect face in my opinion. Nobody is perfect but as close as perfect as you are gonna get. Only the third photo is one without her being nude. The others I had to crop out. Her nose, lip. cheek, jawline, and eyes structure are perfect. She is a bit petite to say the least and she has a nice perfect ass. Small breasts but for her its perfect. She is just so mesmerizing .I like that Indian hair style she sometimes does as well. I would seriously fight everyone on GAG for her. Her legs are so amazing.
No name
I have no idea who this woman is. I tried every single reverse search and were able to find some complete nudes of her. Her pics can only be found on yandex search. She is so amazing. Not conventionally hot but my type. Just the right amount of jelly rolls, right amount of fat distributed in the right places, and perfect boob size and structure. Something about this red dress robe is super ultra duper hubba hubba sexy about her too. I just love that nice nerdy face with sexy glasses. I wanna wipe them off my making super sweat love to her. A red dress and a black bra is so freaking hot. I would make such love to her whole body including her ass, face, nose, boobs, and legs. I have fapped to her so many times and can even get off with her clothes on which is rare. This type of woman would have so much power over me, I would be drooling non stop buying her a $1000 expensive meal. I would send her a huge grand gesture. I would even exercise super ultra hard just to get into the perfect body shape she desired in a man just to be with her.
Littlemissmelissa69
She also goes by bustymissy on twitter. She has long ago deactivated but there are a lot of nudes of her through reverse search. Something about her is so alluring. She is so fucking hot. The clothes she wears I just love. Her glasses and without she is has a super ultra beautiful and perfect face to me. Her whole body is perfect to me it really is. She used to have tumblr which she completely deleted and never posts on her twitter anymore. Once again I would do anything for her lol.
Now time for people on here to call me an incel beta male simp or whatever the new term is now these days. If you enjoyed this mytake I am glad and if it pissed you off then go fuck yourself. Also I can't wait for the women on here to start insulting me and saying how much of a sexist I am or something along those lines. Well you know what oink oink... I like what I like.
#dont be jelly