Younger men. That's probably already clear from my communications on this site but I've always had something for men in 18-25 age range. It's not just young men in particular, but bishounen. This is a Japanese term for "pretty boy" or "beautiful young man". Yes, I like beautiful men. That doesn't mean you have to go to pedicure or manscape or put more lotion on than I do. No, this is something about the eyes. Like Romeo, they are soulful and brooding. They are somewhat mysterious yet straightfoward enough not to be wishy-washy. They are often dancers or artists in real life.
I like modesty. Yes, men who cover up. I don't like guys who show off their torso at every turn. It's not just a dress thing but something in a person's behavior. There is an irreverence and a disregard for life in men who are not modest. You can be modest and confident.
I like men who are sexually pure. Men who keep their minds free from the pollution of this world, who do not sleep with a lot of girls just to prove something. Self-discipline is sexy. I do not like irreverence or salaciousness of any kind, especially in public. I want a boy to be humble and together. Somebody who pays attention, respects their elders and doesn't talk ill of women or children. Somebody who values spirituality such as the ten commandments or the principles of Buddhsim or Vedic principles if you're not from an Abrahamic religion.
I love men who have respect for older women. Always have. Most of my boyfriends have always revered my mom and I got a kick out of it, although I admit I was jealous too.
I love men who are not afraid of more voluptuous women. I myself am small, but I hate the craze for thinness in this world. I appreciate men who are inclusive of all shapes, colors, sizes and hair styles.
I love men who are somewhat disheveled. This may sound contradictory to the fact that Iike men who dress on point, but it is really not. You can dress well and still be "legere" which means laid-back. I adore men who have peach fuzz facial hair and edges..
I also like men with unique hairstyles, such as bantu knots or locs or that a-line cut that AJ from the Backstreet Boys had way back in the day.
I like men who worship the female. I don't just mean live ones, I mean men who believe in the divine feminine. But I can't stand men who talk about it. This goes hand in hand with modesty. Show, don't tell.
I like men who let me embarrass them because I like to see the expression on their faces when I do it. That's probably why one of my dream fantasies is to make a young guy cum in public in front of all of his friends.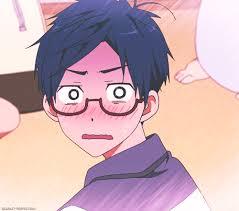 I like men who are into other men or are bisexual. That alone doesn't guarantee that I like you, but it gives you at least some points.
I like men who have bronze or caramel skin. I do not like tans on white men, however.
I like lanky and skinny men. Probably because I have a preference for boyish men.
I'm not into manly men. I can appreciate a cut body, but I have found myself largely incompatible with men who are meat heads or overly bulky. As I said, I can appreciate someone disheveled, but I don't need all that rugged bravado. Also, mysterious & brooding =/= silent stoic type. Yes the former, no to the latter.
Men who wear jewelry, especially choker necklaces (another AJism from the 90s) and earrings.