This post contains graphic content that may not be suitable for some audiences. Viewer discretion is advised.
This is gonna be a pretty intense and detailed Take, and at first I debated whether I should share it or not, but then I said, what the hell, I don't care, I just finally need to get it all out. These are fiery things I really want to do coming from my own damn imagination and one of these days some woman is gonna do them with me, lol. This is actually strong stuff. But it's not like any of that other dumb 'kinky' or extreme shit you see in porn, like a girl on her knees with her mouth wide open for the guy to shoot his cum into from a foot away, or the outrageously ridiculous one with the guy on his back and the girl on top with her back to him while he's fucking her. What I'm into and want to try is very intimate, hands on, heated sex. And sex that I think women would equally enjoy. Except for maybe one. Lol.

Wrestling sex…
I REALLY, REALLY want to do this. When I first fantasized about it I went Googling wrestling porn only to see if there was anything like what I imagined, but just as I expected it was all pretty much fake ridiculous videos with no real passion or effort in it, plus even the annoying lesbian stuff, so as always I roll my eyes and hit Return.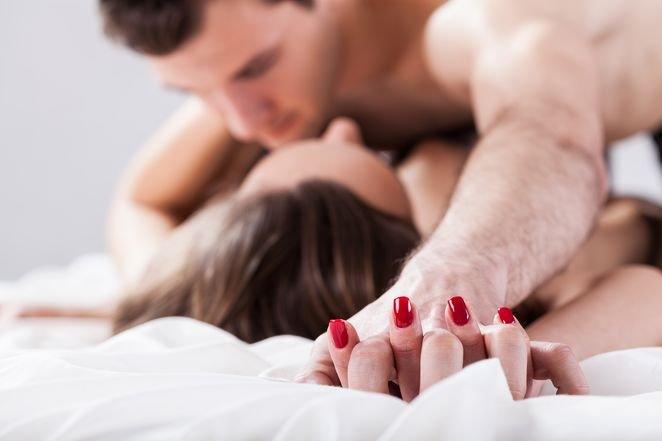 My version is much hotter. I offer the chick the challenge and ultimatum: whoever is the loser has to get their brains fucked out. What's great about this is that I would pretty much always win 😆. So we start wrestling for control but I keep pinning her and she's sweating and struggling back. I'll let her have the upper hand a few times just so she feels like she's winning but I always pin her back down and finally tell her she lost, then I get to fuck her or eat her out while she's panting and sweating and smelling sexy, and then when she's all done and worn out I slap the bed like the referee and give the countdown.

Really gotta do that.

Dominant deepthroat…
When it comes to oral sex on a man I like a woman to be very dominant and passionate about it, even aggressive. Most guys are not really into this to my knowledge. Some of them like to be the dominant ones to grab the girl's head and 'throat fuck' her, slap her, or hold her head down on his cock. That never has been interesting or sexy to me. Instead I prefer the woman to have very intense control, and yes, I need it to be deepthroat.
I want her on her knees in a skirt, yoga pants, or jeans, and nothing on up top but a black bra (my favorite😆). And she smiles up at me mischievously with my noodle standing up in her face, and she's saying how she's gonna blow my nuts off and then says, "Are you ready? Can you handle it?" And then she starts deepthroating and hugging me around my hips, taking it ballsdeep with passion like a French kiss. And just before I cum I want her to grab my wrists and make me powerless, and then when I do cum she lets go and grabs me back around the hips in a tight passionate hug while she's still got me gobbled up deep and completely emtpying me and winding me.

Yeah. Like that.
Tittyfucking...that she's not interested in…

NOT RAPE. Let's make that clear from the get-go. I mean tittyfucking where she has the annoyed doing-it-for-my-sake-let's-just-get-this-over-with attitude. I THINK I'VE TALKED ABOUT THIS MANY TIMES ON GAG AND NEVER CAN SAY IT ENOUGH! LOL! One of the sexiest things in the world is a big-breasted woman who thinks tittysex is gross, annoyingly messy, or vulgar. And when you bring it up to her and she gives you the roll-y eyes, I get hard as fuck.
That's what I want to do. Tittyfuck a chick with really big cups, in her house, in her bed, where all her smells are. Yeah, and I want to breathe in her bra first, don't forget that. And I want to see her laying there annoyed wishing it was over, but I drag it out good and long until she starts staring up at me with angry eyes full of disgust. And then I finally blow it right in her face, a good string of warm, sticky, fierce streams splattering on her chin and lips and in her eye, and she flinches in reflex, and that's when she really gets mad but can't do anything about it until it's over. I want to really put her through it. And when it's over she wipes it out her eye and furiously tries to slap at me and pushes me off. And then she gets up and shouts, "Get out! Get out of my house you fucking asshole!"

Man, gives me tingles up my spine just thinking about it! I actually did find a 30 sec. porno that is very similar to this but unfortunately I can't post it on GaG.
Eating her out dominantly…
But I also want to be very dominant when I eat her out. I never thought to do it this aggressively until my adult life and I can't wait to try it on a chick one of these days. I want to bring her to my house and have her sit naked in my big comfy stuffed chair, with her legs over my shoulders while I'm eating away at her. And if she has big tits I want to make her hold them while I'm doing it. And I'll be the one saying all kinds of mischievous things to her about how she can't handle it and how I'll make that cherry burst.
I'll drag the torment out good and long, hopefully so good she gets sweating. And best of all, I'll tug inside at her spot to get her squirting, and when she cums I'll grab her wrists to make her powerless or grab her thighs and try to hold her still when she bucks and squirts everywhere. I want to make it so good she hollers out.
Penis hugging…
Now it's time for the woman to be dominant with her boobs. Although I'm crazy about the other tittyfucking, penis hugging - my own word for it - is a kind of breast sex where she gets to be in control and make me powerless, and is what I would mostly want to do with a big-breasted older woman.
I'm standing up and she is on her knees topless, hugging me around my waist with her head resting on my torso and my dick is smothered up in her boobs while I'm thrusting. Every so often she looks up at me with a smile, saying all kinds of things to break me down, like how my dick is no match for her huge guns, how it's outnumbered 2 to 1, how no matter how big a penis is it will always be defeated by big boobs. I threaten to pull out of them and come in her face and she tells me she's not gonna let that happen because she's in control.

To make it worse she makes me delay cumming several times, telling me to hold it each time I feel like I'm about to burst. And she's delighting in my suffering. I would love to see a sheen of sweat start forming on her shoulders from how long she's hugging me tight in such close skin contact like a teddy bear, how heated it gets and how long it goes on. She looks up at me with that mischievous smile and tells me she doesn't care if she sweats buckets she's going to win in the end no matter what. And when I finally do cum, it's super intense because of how long she made me hold it, and she tells me, "Okay, baby. It's okay, let it all out. Shhhhh…"

Yeah. I want that even more than the other tittyfucking, and this one is very passionate and intense.
If anyone has ever done any of these I would really enjoy hearing your experience.
#ReallyHotSex