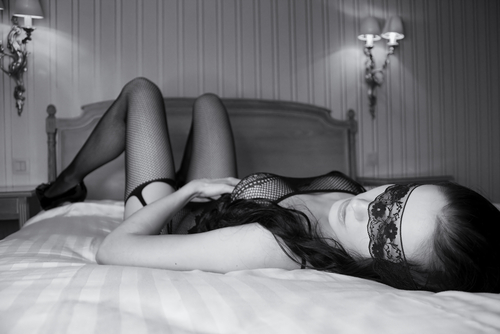 This and questions like it appear very frequently on GAG so I'm sharing #myTake. Note: In this take, Dom is the dominant person in the scene and sub is the submissive, also, I've chosen the male as the Dom.
Safe Words: How Do I Get My Partner to Dominate Me in Bed?
I suggest you set up a couple of safe words. These words, which should not be words that will normally show up during sex, are a signal to the Dom from the sub. One safe word is to let the Dom know that the sub is close to her limit at the moment and the Dom shouldn't up the intensity for a minute while the sub adjusts to what's happening. Mercy works well for a lot of people. The other safe word is to stop the scene immediately. If the sub is fearful of getting injured or things go a little too far, use this safe word. Red Light is another suggestion.
Responsible & Respectable Use of Safe Words
There are some responsibilities surrounding safe words and their use: The sub won't use the safe words unless the sub really needs to, especially the stop safe word. It will kill the scene and the mood which is okay if the sub is genuinely fearful. The other assumption is that the Dom will honor the safe words immediately even if the Dom disagrees.
Benefits of Safe Words
By establishing and honoring the safe words, the Dom can get much more physical and not worry since you now have ways to stay in control of the scene. It sort of is his cave man license, i.e. he can go all cave man on you knowing that if you really need to slow things down you can. Remind the Dom that "no" and "stop" are no longer in effect and are just for the scene. No safe word, keep going. Manhandle her sweet ass.
Consent is Key
Last but most importantly, the Dom must be absolutely crystal clear that his domination is based on the consent of the sub so if the sub withdraws her consent at any time, the Dom is no longer in control and it's back to real life where no means no and stop means stop.
Enjoy!