Disclaimer: ***SARCASM ALERT***
If this take is more sarcastic satire take, well blame the people who mistake niceness for weakness or think you're a ❄️ snowflake ❄️.... To which I'd say ... No babe, I'm more of a winter storm....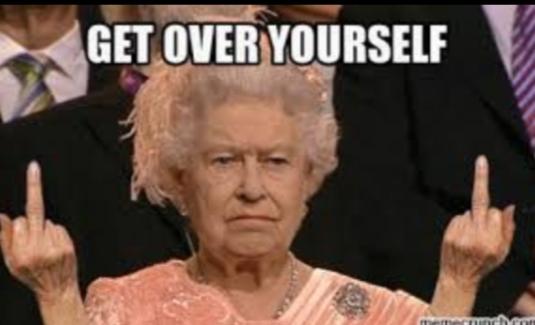 There's a new Pandemic on the rise:
It's called:Internet Self-Proclaimed Experts......
How stupid of me to believe when I joined this site that it really was a place people could give, get helpful advice and opinions without hate or false assumptions...
And little did I know there were so many "experts" out there....
Seeing it seems to be their "calling" in life, I found the perfect jobs for those "experts":
Seeing people on here like to separate everything by gender ... I've listed available openings separately for men and women.....
Male Experts needed for the following areas of expertise:
Women's behavior
Need male experts that know how all females think and behave.... Why would we ask women when men know so much more about women than women themselves do... And we know all women are incapable of logical thoughts... Besides if we hire females, we're afraid all our male employees wallets may disappear as we know that's all women think about/are after, they even have the nerve to go after men with empty wallets-what nerve...
Women's sexual needs/desires
Oh wait, this position should really be listed as an oxymoron as any true male expert knows women hate sex, see sex as a chore and only put up with sex to get what they want from men. All the sex toys women buy are really just a ploy to further fool and trap men with their evil plans and intentions... We still have no explanation why if women use sex to trap men lesbian women have sex🤔
We would especially like to hire the man who said women haven't evolved enough for Masturbation as women view all sex as rape so see masturbation as self rape (omg wtf)
Before we move on to the positions available for women, a quick word from our sponsers:
And now back to the available openings.....
Women Experts needed for the following areas of expertise:
How to be a "Real man" trainers:
We need women experts who have more knowledge about what it takes to be a man seeing apparently men don't get that real men don't have or show emotion. They are only real men if they don't cry, are aggressive, don't cook or clean, order their women around... All while beating on there manly chests... The nerve of these fake imposter men to think they can be chefs or poets and be considered men ....
Men's sexual behavior:
We need women experts that know all men are creeps and pervs that think about sex 24/7 and that's all they really want from women....I mean the nerve of these men who think they have a right to look at a woman's ass hanging out of her shorts or dental floss up her ass when women know they do it for themselves and not for attention seeking ... The women that know if a guy pays too much attention to you he's a stalker and if he doesn't pay enough attention he's gay ...
The last position available is open for both men and women:
judgmental internet keyboard warrior:
Need men and women who are ready willing and able to bash, trash, insult and try to antagonize anyone who has the nerve to want to be themselves and not what you experts say they should be.... You must also enjoy the fake power you think this gives you, and must think of it as just sport or entertainment cuz hey anyone who disagrees are just overly sensitive snowflakes or whiny females, even men .... Only requirement is you must have an over inflated ego....
To wrap this up, if anything in this take "triggered" you (see I can use that word too 😅), or you think this take is about you, than you must think you are guilty of these behaviors otherwise why would a sarcastic satire really bother you.. And then be careful, cuz then you're behaving exactly the way you're accusing others of behaving (takes a snowflake to know a snowflake 😘)
I leave you with this final thought...I know, I know I'm just an overemotional, incapable or thinking logically female, but hey just maybe this idea might actually work and it's really quite simple... Ready for it?
As always, thanks for reading💙💜
"Brainsbeforebeauty"😘