1.Lovehoney Extra Powerful Multispeed Mains Powered Magic Wand Vibrator
This is currently my favourite. I had one before but it always ran out of power when I was close. First time I used it I came very quickly multiple times. If you are going to buy yourself a sex toy I'd recommend this but be aware its very powerful and very loud.
2. Mains powered Rabbit vibrator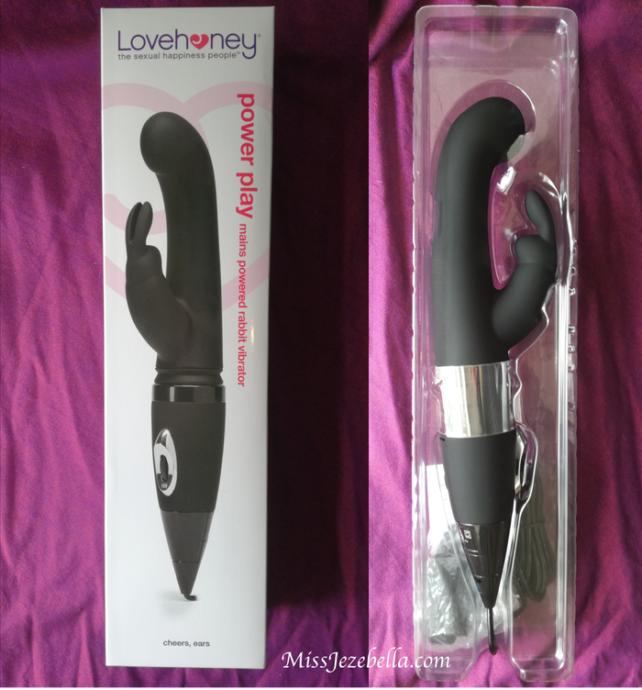 This is my 2nd favourite. Mains powered, very powerful and really hits that g-spot. Put down a few towels before using.
3. Doc Johnson Large Girthy Realistic Vibrator
This is great. The vibrations are ok but whats really good is the girth rather than the length. I have other dildos and was Conservatively buying smaller ones but that extra few inches gives you something to grip and you won't lose it inside yourself thats for sure. My one is a little bit too thick, id recommend the next size down.
4. Lifelike Lover Classic Realistic Dildo Vibrator 8 Inch
You can get these in almost any size and thickness. They are fun because you can use them in the shower or bat tub and ride or do doggy. Guys like to watch or have you ride it while you give them a bj, I've done this many times with my man he loves it, its like a threesome. Guys being visual like to see women using big ones.
5.Lovehoney Excite 10 Function Finger Vibrator
This one is fun and not too loud. Its just nice and convenient. Fits into a handbag discreetly.
6. Doc Johnson Silicone Hollow Remote Control Strap-On Set.
This one is a lot of fun, espicially for smaller guys and the vibrations can feel so amazing.
7. Sybian
I dont have this because its so expensive also its too loud and where could I hide it in my parents. I've used this and its amazing, I was house sitting for my sister and came across this in her closet. OMG I dont think I orgasmed so many time in my life, the week flew in. Soon as I get my own place I'm getting myself this as a birthday or Christmas present.
8. Trusting dildo sex machine
I dont have this either as its expensive and noisy. I can imagine my parents downstairs concerned that somebody is operating a jack hammer in my room lol. Again you'd be surprised what grownups keep in their closet. I baby sit for my aunt (never would have guessed but then I've met her husband lol) sometimes and she has one. Its awesome, it doesn't cum too soon just as your getting close. Its scary to use at first but you get into it 😆
9. BASICS Beginner's Rabbit Vibrator
This is the first sex toy I ever bought. You can't beat a classic. I would recommend this to anyone.

10. Clone-a-willy
I've done this with my ex boyfriend and current boyfriend. Its just fun to do. My ex was bigger than average so its nice to have a reminder of the one thing good about his lying cheating ass, still occasionally use it though id never mention it to my current man.
11. Desire Luxury Rechargeable Remote Control Love Egg Vibrator
This is a lot of fun. You can take it almost anywhere in public and no one knows. My fella and I have had a lot of fun with this.
12. Tracey Cox Supersex Power Vibe 4 Inch
This is my first sex toy ever. It was a gift from my sister. The first time I ever came I was using this. I would recommend it as your first sex toy when you are exploring your body.
13. Lifelike Lover Ultra Realistic Suction Cup Dildo 9 Inch
This is fun sometimes. Its a little bit big but sometimes that's nice. My guy likes the visual aspect so sometimes I just use it to put on a show. Its really good when sending dirty selfie. I've Skyped my boyfriend a few times and pretended to be giving it a handjob or blowjob while he wanked, that was actually fun. I just like holding it and messing around, sometimes pretending I've a really big dick lol.
Those are just some of my personal favourites are at the very least the ones I've tried. If you've any recommendations please say lol or feel free to mention your own favourites or experiences with sex toys.