Sexuality and sex are two different things. Sex is the actual act of intercourse, whereas sexuality is the sexual feeling and sexual attitude you possess.
Sexuality is something you should embrace, never something to hide or be ashamed of. We are all sexual beings, some just let it show, while others feel it's something to hide.
Live, love for yourself and be who you are, not who or what society dictates you should be. Sex without sexuality is just sex. But when you express, explore your sexuality is when passionate, explosive Sex happens.
The right partner will not only love, accept your sexuality; they will also be someone with who you can explore and discover your full sexuality. Nothing done sexually between two legal, consenting adults is wrong if they are both willing and both getting pleasure. Never let other people's views enter your bedroom or sex life.
Your sexuality is part of who you are. Never deny an important part of yourself. The people who don't get that part of you, aren't the right person for you. If someone loves you, they love the whole you, and sexuality is a big part of that. Be with someone who not only makes you feel comfortable in your sexuality, but cherishes that part of you.
Sex isn't/should not be the most important aspect of your relationship, but it is important to have a healthy sexual relationship to retain a happy, healthy relationship overall.
And always remember your sexuality is never something to be ashamed of, but something to own.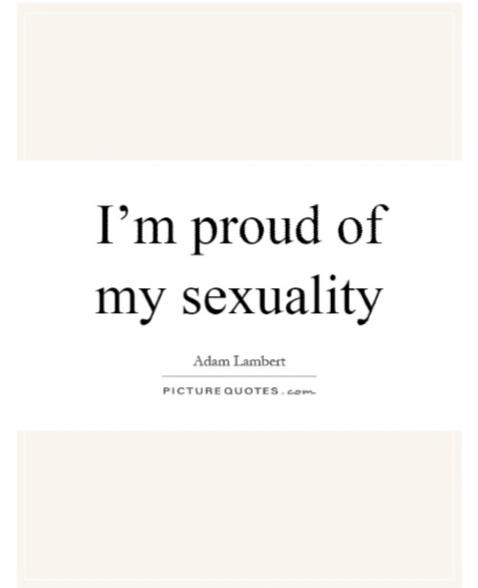 As always thanks for reading♥️
"brainsbeforebeauty"😘