Alright, Alright! here's the new scoop:
Epiphany-after-orgasm-number 1:
😂 and no- I'm not making this into "a series," and I have had other realizations aside from, and after actual orgasms.
Ladies!
You are an Authentic Woman. When you say that out loud to yourself- you realize you're enough. 🙌💯
You can have sex with any guy if you wanted to.
You have EVERYTHING YOU NEED-
no… I don't need to see, smell, or taste. I just KNOW.
Only if you're not healthy like- actual pain down there: vaginitis, then yeah, you shouldn't live with that and have it checked out! 🙌
Aside from medical things- YOUR EVERYTHING IS PERFECT. 🌸
Here's an extra bit of information, as to why it may be difficult for some of us females, to engage in intimacy or hard fucking!
catch this!:

We judge ourselves- not based on the guys we are WITH- but based on what other guys HAVE!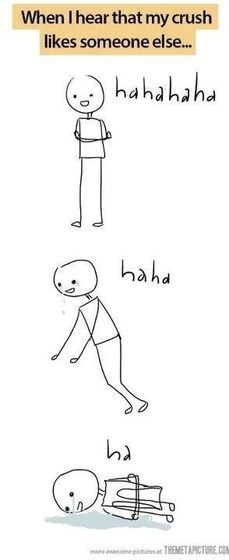 Look:
you judge yourself not based on the guys in your *dating pool,* but other girls *you feel* you *compete* with.
stop DOING THAT
No two girls will ever be the same, and if they do… that's the biggest issue because it means they literally, manually, had to alter their looks to achieve that lol (like I.e. any person who alters their look to be trans- I'm not hating, I'm just saying it's the same example of having to go out of our way to change how we look intentionally and it feels a bit wrong).
All women with ZERO MAKE UP?! and you're gonna find no two ladies look the same lol
ONLY and barely do genetic twins look the same/similar. THATS it! 🙅‍♀️👀
Guys don't always sweat what they look like for a girl. They don't always question whether their body is enough or "nice."
Those that do… well they are maturing and growing in life.
Everyone must not be so harsh on themselves.
If you're healthy and you're a specimen of the human race, you're certified!
YOU ARE RELATIONSHIP MATERIAL

YOU ARE FUCKABLE

YOU ARE HUGGABLE

YOU ARE KISSABLE
YOU ARE WIFEY/HUSBAND MATERIAL
AND FUCK ALMIGHTY
YOU'RE EVEN HOE MATERIAL LMAO
if you have dreams please go get them.. 😂
-They're like your child in the grocery store, and I'm your announcer- this is your sign to GO get your dreams. Just literally go get them please 😂🙌
Alright, be safe! And have a great day
Fuck on
Touch on
Love on
Hug on
Live on
Dream on
Chase on
Goof on
Dare to move on
Go on! Get out of here 😂
(much love) 🙌🫶
-RoseXøxø
(All images are sourced from Google)
(don't report this- there's no genitalia shown lol, ty) 😌