The girlfriends of Caroline had long been envious of her wonderful partner, John. Never had they seen such a well-mannered, sensitive and caring boyfriend. What they didn't realize was that their own boyfriends could be turned into the same. This guide on male chastity will give all you girls out there the opportunity to turn your partner into the prince you've been dreaming about.
Whats the Benefits
1. Girls, you will never find again the toilet seat lifted.
2. His sexual energy will be for your desires …. an end on cheating, masturbation or even touching his penis.
3. He will become the boyfriend you have always dreamed of: attentive, wonderful, eager to please you. Your friends will be jealous of your strong and committed relationship.
4 Your sex life will improve. Because he'll have to please you in order to get his release, he'll become a more experimental and better lover. You will have more orgasms and more massages per week than you've ever had before.
5. Your relationship will become stronger. Male chastity encourages open and honest communication about each others needs.
Step 1- The Purchase
Maybe you have to convince your partner to wear a chastity device. Maybe he's already brought it up, or expressed interest in it, or maybe you'll have to be the one that brings it up. If you're the one that's interested in it - you have to ensure that you're taking the right approach to it. You could explain that chastity has the potential to make a relationship stronger, happier and more fun with a focus on intimacy between the two of you. You could explain that you like the idea of being in control of his sex, and his arousal, and having that control would make you feel special.
He may need reassurances, he may need time to digest, he may need to research things by himself. Once you've come to an agreement, it's time to search for a chastity device - the Internet is the best source for chastity devices, seek one out online and order it together.
Step 2 - The Arrival of The Chastity Device
Practice locking and unlocking the device until you're comfortable doing so. Once you're comfortable with this try putting the device on his genitals. If it's placed on correctly, the device should be comfortable, allow for urination, yet restrict his erections and not allow him any direct contact with his penis.
Step 3 - Locking of The Chastity Device
Most chastity cages are locked in place with a very simple padlock and key. At this stage you do not want him to be wearing the device for extended periods of time. Try getting him to wear it around the house for a few hours, then for a night, 24 hours, 3 days, for a week before progressing. You're basically building it up until he can be locked for extended periods of time.
Congratulations! With the closing of the lock, your relationship has taken a great leap.
Step 4 - Changes
Having a chastity device locked around his genitals usually means some simple physical changes for your boyfriend. First, he'll likely have to sit while urinating. Secondly, he'll have to get used to sleeping on his back or sides as sleeping on his stomach may be uncomfortable. Neither of these are very severe and he should be adapted within days.
The longer period he's wearing the chastity device - the more behavioral changes will there be.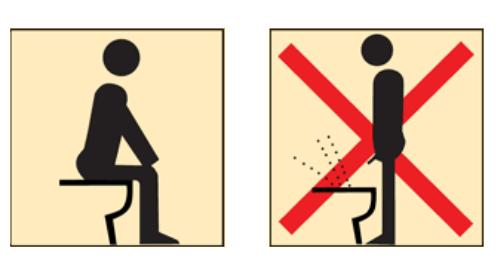 Step 5 - Accepting Your New Role
By holding the keys to your boyfriends chastity device, you now have the power to ensure he remains loving, loyal, and respectful to you always. As long as you hold them, your boyfriends days of masturbating are over. Furthermore, you now have the power to limit his orgasms, providing them sparingly, only when he has earned the privilege by pleasing you. You've become the sole proprietor of his manhood and, as such, have paved the way to making him the boyfriend you've always wanted.
When he looks at you now, he not only sees his girlfriend, but also the only person capable of providing him with sexual relief. You, have complete control of your boyfriends sex – this is the way it should be. In no time, you'll find him getting very 'huggy' and 'kissy', buying you gifts, and offering to take you to dinner or give you a long and wonderful massage after a long day at work. Sound nice? It is.
Step 6 - Establishing the Rules
The first thing you'll need to do is decide on a schedule for his relief. For men new to chastity, you could begin with a weekly schedule. This doesn't mean that once a week, every week, he'll be let out of the chastity device for some action. It means that if, during that week, he's made you happy, he'll be given a release. If not, his wait will be extended for a period that you determine. Very quickly, he'll learn that if you're unhappy with him, a lack of sexual release for him will be the consequence.
What's more, as he's only given the opportunity to have one orgasm per week at best, he'll appreciate them so much more. Soon he'll understand the importance of always making you happy and equate your happiness with his own.
Another important rule you'll want to establish is that he will no longer be allowed to play with himself – at all. You and only you will have the power to fondle, caress, or stroke his manhood. In doing so, you reinforce your autonomy as the sole provider of his sexual pleasure. If he wishes to be let out of the device for any reason, allow it, with the stipulation that his hands be tied behind him with a scarf, rope, or pair of handcuffs.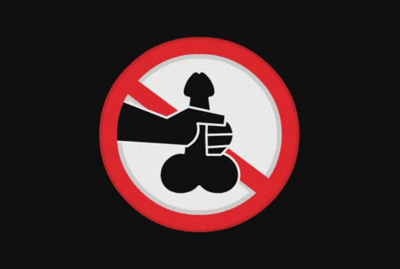 When the time comes for his release, allow it in a manner you choose. If that means passionate love making, so be it. If it means you giving him oral sex or a hand job, those work too. Once he's had his orgasm, place him back in the device immediately.
Step 7 - The Chores
Chores and housework are a very simple and easy way to enforce control in a chaste boyfriend. You could be assertive in ensuring that the housework is done, as well as any other little duties or things that need doing. This does not mean that you should forsake him into doing all the household chores, but what you may find is that often he will just start doing things on his own initiative in order to please you.
Step 8 - Your Sexual Pleasure
Just because he's prevented from achieving sexual relief doesn't mean that you are! This it he perfect opportunity for him to perfect his tongue technique. Multiple times daily if you wish it! He'll be very happy to do so as keeping you happy sexually will not only feel like an accomplishment for him, but also serve to ensure his own sexual relief when the time comes.
Step 9 - Fun
Don't be afraid to be a little bit of a bitch to him every now and then, and you certainly shouldn't be too nice and kind either. You don't have to be polite, you could be demanding in the sense that you want a foot massage, that you want oral sex, or that you want something from him. The energy that he once had in terms of trying to please himself and his own sexual desires can be channeled into pleasing you, and you can use your imagination in this regard to however you deem it necessary.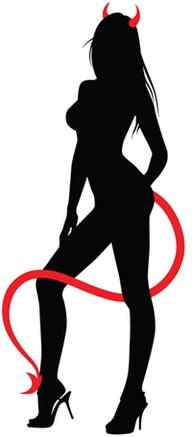 Step 10 - Reminding him of Chastity Cage
Reminding him of the chastity cage can be a very fun task. The key holder is not necessarily privy to the emotions and thoughts that are present in the chaste boyfriends head - one of the roles of the key holder is to keep the boyfriend in an excited and aroused state. If you can manage this, then you will have a very chaste male willing to do your every whim and desire. There are few ways better than achieving this than by reminding him that he is a cage and you're the controller of his sexual release.
Step 11 - Reminding Yourself as a Keyholder
1. You are not punishing your boyfriend - you are protecting him from his perfectly normal lack of self-control.
2. You are not denying him sexual pleasure. In fact, when you do release him from his male chastity device, sex will feel better for him and his orgasms will become much more intense.
3. You can experience orgasms and sexual pleasure at anytime, anywhere and how you want. You are not denying yourself the sex life you deserve. While he's locked up he'll use his mouth and fingers to provide you with sexual satisfaction on a regular basis. And, there are ways that you can have satisfying penetrative sex while he is still under lock and key.
4. Guys try to claim they need to have regular orgasms to stay healthy. This simply isn't true. They do need to have ejaculations every so often, but you can make this happen in a matter of minutes without him getting an erection or having an orgasm.
5. Hundreds of thousands of couples are in the male chastity lifestyle. It's not kinky. In fact, the odds are that several of your friends already have their partner's crown jewels locked away.
Soon, you'll grow to adore keeping your boyfriend in a chastity device and wonder why you didn't do it right from day one.