I've come across plenty of people who are avidly against this rule. They believe it's unfair to men, that it's another type of "female manipulation", that it's some evil Feminist agenda to allow women more power over men while celebrating women who sleep with many men with seemingly no rules against them: all untrue.
It is most definitely a woman's choice (as well as her partner) to decide when they're comfortable and ready to sleep with someone. For some, you don't even have to know the person. You get to know them during sex. For others, it's from the first date and on and others take a few dates. There are different "time frames" that many people want sex. Yet the rule is NOT about limiting sex. Sex is still (more than likely) going to happen in the relationship.
1) The rule is set in place for women to weed out any men who are not interested in a serious relationship. It's for protection.
If a woman were to go out on a first date with a guy, she has no idea what his true agenda is. He can certainly portray himself as an amazing guy (just like many people portray themselves as ideal candidates for job interviews), but a few conversations over the phone or online doesn't reveal as much information as face to face interaction. Even with the latter, multiple conversations need to be had to truly get to know the person and their mannerisms.
So on this first date, this man can only be looking to "hit it and quit", for a serious relationship, a quick fling, simply to cheat on his emotionally unavailable woman that he isn't going to bring up yet and many more reasons. Due to the fact that the woman simply does not know what this guy is looking for no matter what he states (unless if he explicity tells her he wants a bang or he isn't looking for something serious which should lead to the thought that he simply wants to have someone for a booty call/friends with benefits), it's in her benefit to ensure that the man that she's currently "talking" with is someone who just doesn't want to use her.
2) Men who are looking for sex aren't more than likely going to stay around for 3 months when they can find women who will give it up sooner.
Depending on where the man is, there is CraigsList, brothels, hook-up sites, backroom sex shops, parties, and other places where this man can seek sex. But some men enjoy manipulating women: making her think that he's really interested in her, bedding her at the first chance, and then promptly ignoring her calls/texts due to the fact that he got what he wanted and is now looking for another award to add to his collection.
There are guys who will stay around for a month and, without her knowing, still get some on the side. And yes, this rule does not weed out EVERY manipulative scum out there. But if she's noticing the man's demeanor change after a few weeks of seeing each other without being exclusive (going from sweet and attentive to asking about when they will have sex or distant and rude), he's more than likely prioritizing sex over any potential relationship. That's something that many women do not want. .
3) The rule manipulates no one!
A woman makes the choice of how long she wants to wait before sleeping with a man just as a man does. No one is telling men to stick around if he does not agree with how long she wants to wait. If having sex within his "time frame" is important for him and he's not going to able/wanting to wait any longer, then his best bet is to put that on his profile if he's utilizing online dating or tell the woman on the first date to get it out of the way.
Many women will be put off with the fact that sex is being brought up on the first date and just as many don't care/understand/agree. But this protects the man from having to waste his time and the woman as well.
Both people have the same power in this scenario. If 3 months is TOO long for him and he's not willing to wait, bid adieu and find another woman. If he feels any doubt about the woman after she acquiesces to what he wants (meaning both parties agree to the terms), I would personally not wait until after the time has lapsed. There are billions of women out there.
That does not mean "pressure" the woman into a "Yes" or give an ultimatum and leave in a frustrated grunt if she backs on her word. That man's disrespectful actions was his own let down and I don't feel sorry for you. It means that he tells her what he's looking for in a relationship as soon as possible (which is usually a topic of discussion on the first date). It's about respect.
Every woman who follows this rule should understand that not ALL men are willing to wait for her and that does NOT make him scum (like the aforementioned) or a whore. He may simply not want to wait...and that's okay.
4) Some good men will be "weeded" out, but there is no way to help this situation.
Just as many manipulative guys will not wait this long, some good (subjective and is determined/based off of the individual female's opinion) men will not wait either. There are many reasons for this (he feels that copulation is another way for the two individuals to get to know each other, it helps him weed out women who do not have sex and yet use men for their money/dates, he's one of those men who believes that you have no idea what may happen tomorrow so you must seize the day). It unfortunately happens this way, but it does not make these men any less "good" than the men who are willing to wait because they don't like feeling objectified/agree with the woman/[insert another rational reason].
5) Just because a woman has slept with +500 men does NOT mean that she can not use this rule.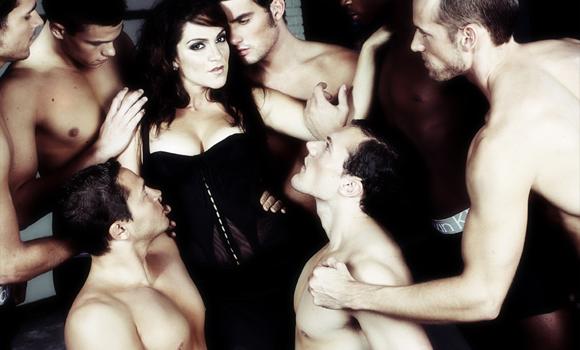 There are women who have many partners and again, it can be for many reasons. They may have liked sleeping around in the past or they might have slept with guys on the first date, only to continuously get scum who ditch them due to getting what they want or simply because the guys didn't respect her for giving it up soon.
That does not mean that the guys in the past were "worth it" more than the man she is talking to now because she opened her legs sooner than what her current man might like. What it means is that, again, she is searching for a true relationship/changing her tactics to ensure she gets a "good" man and it's her choice for when she will be giving a man access to it (just like it's a man's choice to walk away if he doesn't agree).
A woman can follow this rule and quit at the second month to find that the man she is with is the one she wants. This absolutely happens. This isn't mean to give "hope" to either party. This rule can also NOT work for the woman (she can't wait so long for sex or she still gets horrible guys who are that way for many reasons--one being that they may erroneously believe that she "strung" them along to get what she wanted and others).
6) Many women DO NOT follow this rule...and it works for them. Good on them!
Absolutely. I believe it's every woman's choice (since it IS her body) to determine when she wants to have sex. It does not matter to me how long she waits, as long as she's not hurt or manipulated in any way. This is why I encourage this rule, but still respect a woman's decision to put out when she decides.
I just want all of my fellow Sisters to be safe and happy. You should have sex whenever you're comfortable whether that's in just meeting a man or 5 years down the road. But a man's response will vary for every situation and is determined by that individual man. They're not a group consensus (no matter how some people may portray that).
That's it for this myTake. Have fun and be happy! ^_^