What is the point of sex? The point is that we both males and females pass as much genes (have as many successors) on next generations. How males do this? By fucking as much as females as possible, since we have infinite sperm. How do females do this? By wisely choosing a guy who has THE BEST GENES since they have limited chances (get pregnant). They also seek a male with THE BEST CHANCE OF SURVIVIAL and who can PROTECT FEMALES from threats.
Pic: Tall, Dark, Handsome, Fit. An instant pussy wetter. A walking sperm bank. A genetic mirracle.
Now lets translate "the best genes" meaning: the genes which give healthy, strong, muscular, tall, testosterone-filled and strong framed male or a fertile, healthy and estrongen-filled female counterpart.
Healthy and testosterone-filled body respresents handsome face (yes, handsome just means health since growth of face is most optimal and without defects like assymetry, airway problems, bite problems, good hormonal profile etc), dark and thick (facial) hair represents testosterone ad health, while tallness, strong frame and also muscle mass speak are protection, strength, fitness and survivial.

As a result 5% of males with best genes fuck big majority of females and as a result girls always "fall in love" with handsome guys (love is just trick of nature to make you go hunt that guy with good genes).
Pic: Mat Boner: Prominent lateral cheekbones, hooded eyes, defined jawline, symmetrical face..you name it - he has good about every feature that is needed for a handsome face, which indicates incredibly good genes. He had jumped in bed with hundreds of women which just indicate how good his genes are and sleeping with so many women makes him just more attractive to other women. When women smell a guy with good genes, the effect is similar to gold rush.
This is also why a guy who fuck a lot of females is a champ (because he is one of that rare guys who has very good genes) and this is also why a female who fucks guys a whore (no value in that, rather than getting used and drained up, spending eggs, getting STDs, spoiled, mentally fucked up or just in short getting degraded and devaluated with every new dick that enters her vag). It's really that simple.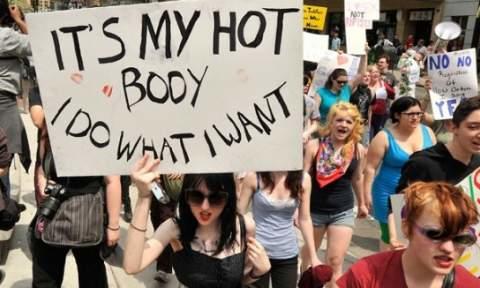 Pic: promiscous females. Used and expried goods with no value, who would want that? It's like trying to sell a TV on e-bay, but before doing that you annihalate it a baseball bat.Where is quality in this? And sure, it's your body, but unfortunately it's degraded, destroyed and devaluated.
When it comes to mating, it's all about looks or at least, looks is the most important thing. It's really that simple and it's logical from bilogical and evolutionary view. From economical view, highly valued things have always had high demand and low supply, as it is the case with very attractive, especially handsome guys.