Oral sex is an essential part of hot sex. But if you do not like oral sex, if you feel nauseous, or you disgust it, do not mess with it. So what's the secret to a perfect blowjob? So let's get started then.
Look into your eyes
Look into your partner's eyes during oral sex and make him feel how happy and delighted you are to give him this pleasure. The smoky and delightful looks make a man go crazy with pleasure.
Take her captive with your tongue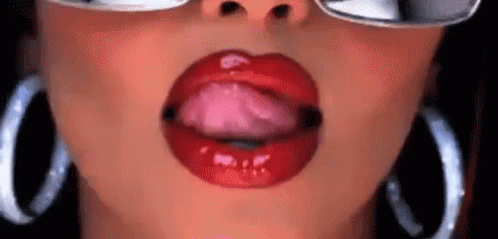 The most effective weapon in oral sex is to use good language. Use your tongue skillfully in combination with circular movements. As your wet tongue bumps run over the penis, don't miss the testicles.
Don't just focus on the penis
The most important point that is overlooked in oral sex is to focus only on the penis and neglect the groin. Your lips should travel all over your testicles and groin! Maybe oral sex that doesn't involve the testicles and groin is fine, but remember it's never "perfect".
Right hands up
Keep in mind that you have two hands and one mouth. Let your tongue continue to do oral sex with circular movements while your hands grasp the penis by its root and rub it. A blowjob done in this way will provoke the man extremely.
Caress your hips
Almost all men are driven by their hips and anus. The reason for this is that there are too many nerve endings in this area. If your man is not a complex person, you can caress his hips in this regard.
Try to take the deep
Taking the entire genitals into your mouth without forcing yourself in a way that does not cause vomiting or bellowing makes men extremely proud and gives an incredible pleasure.
Take tiny bites
You know that you have a very sensitive organ right in front of you? You can take tiny bites without hurting your partner.
Speak slang
Make erotic sentences that will flatter your man's pride, glorify him, and make him feel full of pleasure.
Let it hold your hair
A man loves to feel he is in control during oral sex. Let it grab or even pull your hair in that moment.


Wishing you hot nights that burn you.