So I am no strangers to one night stands, except they never really are one night stands for me, because we felt connections and end up friends or in a relationship. I know in the movies they're depicted to be a bad idea because they damage the woman's self esteem and ruin the man's view of her but I never worry about that, never had to because I am not a romantic neither am I looking for love when I chose to sleep with you on the first night.
It's always about fun for me, I only get sad if it was just horrible on your part. When I hear women complain about a man never calling again after she'd made that choice, I usually think that is just dumb, but what if the guy is a lying cunt, who thinks he's conned you into sex and starts acting funny after he fucked your brains out, then kicks you out?. That's what happened to me, and I can't even say I was mad, but I feel bad for men like him, because this is where karma comes to them, and they end up really sad in the rest of their relationships.
I Think My Ee Cursed Me
I don't want a relationship, and I find myself losing interest in sex so drastically it scares me, even though I'm amazing at it, I've been told and the evidence show. Growing older kills your enthusiasm about so much , and the men nowadays trying to be cunts, who're horrible at sex is no motivation either.
I was celibate for many years, then came out of that, every guy I've had sex with since is just really bad in bed and also a bad person, it's just really odd. Picture it, I was a girl who enjoyed passion, and met some really nice guys in my past, the sex was amazing, they were funny, sweet, respectful and kind even if we had sex on the first date. I had a bad break up with my last ex who lied to me, then led me on for years and wasted my time with more lies, it seems he had cursed me.
My ex too was terrible in bed but I was willing to live with that for the rest of my life, he cold and a pathological liar. I think he enjoyed feeling like he was making a fool of women, because he told unnecessary lies that could damage you for no reason. After we broke up, I took the time to myself to soul search, work on my career , then I came back to dating, every man I've date since is just like him and it's weird. I actually feel sorry for them and not me.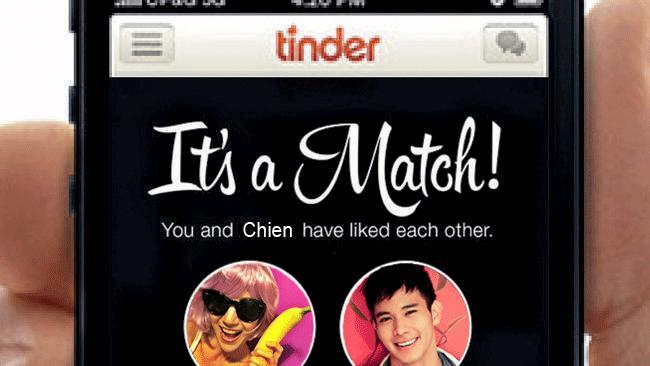 How I Met This Guy and How We Got Here
Okay, so we met on tinder, the first time I was to meet him, I cancelled the date. Just out of the blue I got a strong intuition and it said turn around. I was angry for some odd reason and started yelling at him on the phone when he was trying to stop me from going home. We never met as I just had a strange feeling. The feeling was so strong, I had to get a cigarette and a beer as soon as I got home, I had to get rid of the rage I couldn't explain. I quit smoking years ago by the way, and had a relapse in that moment. We met yesterday after many things went wrong showing me not to go. I said to myself by the door, something is trying to block me from meeting this man. I laughed to myself and shook me head. I kept forgetting things, and one time I couldn't find my phone. I was running late and the traffic was bad.
The plan was not to have sex, it was to meet, talk and hang out the whole night. I felt bad for standing him up, I wanted to eat out because it was a Friday night and he had told me prior to our meeting, he has a photo shoot, I said can I come watch? and he said yeah. I was like cool. I told him I will come early to his home and then change in clothes to come out with the crew for a shoot. I had no intentions of sleeping there, it's just that it was gonna be late, too late to go home. He said sure. As I am writing this I feel like I am wasting my time but I'm doing this for young women who probably fall victim to assholes like him.
Anyway my point is, he said yes to all that because he wanted pussy, he thinks he's clever but he's not and he didn't take anything from me really. I told him I was gonna fix my hair to come with them, as he kept talking about taking pictures of me, I said not with my hair this way. He asked his friend to leave and I wondered why because I didn't want to intrude, the guy was working in the living room.
Anyway, we ended up having sex, he disappointed me with his too short penis and a quick orgasms, as he moaned and kept saying i like it so much, I like it so much, and grabbed my hips trying to stop himself from climaxing too fast. I've been told all my life how amazing my pussy feels, and even if they never said it, I can always tell. I tried to have my fun by telling him to let me get on top so I can get off, he kept saying, he won't last so we can't, but I insist. He couldn't hold it any longer and his gun went off, once again I'd wasted my time for mediocre sex and a guy who will say he tricked a girl into sex, that is not what happened because I could have just called a cab and went home after I figured what was up, I've done it in the past. I've been a free spirit all my life, one thing you can do to break mine, is to act like a con artiste, because no one outsmarts me.
Mood Change and Him Kicking Me Out
Maybe I didn't mention we had dinner first at a nice restaurant, but yeah that happened earlier. I get ready and was waiting to go hang out all night after that loser lay, I thought nothing at it because to be honest ladies, if you are any good men won't last with you, well most of them, I met some in the past who did their thing. But when I hear men shame women for being bad in bed, I think doesn't that go against everything you look for in a wife?, but then again men don't know what they want, and that's okay as long as you have a career and life outside of their madness, you don't have to deal with it. He started acting funny, I said are you okay?, he said yeah, are you? I said yeah.
I went outside and his friend came back, we were watching music videos together, he closed to bedroom door and I could feel the atmosphere had change. He took me outside and said, I'm gonna pay for your cab to get home, how much? Then started to explain how he couldn't take me to the shoot, and just looked like an asshole saying it, like he thought he had fucked her now she goes. I looked at him and said, I never planned to sleep over, I explained to you that I don't travel alone at night as it's dangerous for me. I am a good looking woman, who has suffered attacks and stalking, my mother would get mad as I never learned to stop traveling alone, until I was attacked and almost lost my life. I made the plans to stay out all night because I was hoping to get back home at around 4am when it's getting right again and he comes with this.
He replied, aren't you getting a cab straight home?, am I not paying, what is your problem? I said to him do you know you are talking to a woman and not a girl? Also if you wanted pussy why weren't you just honest? Why the coming here at this time, the planning and lies for nothing? He kept getting mad like I was bitching for no reason, I walked away so mad and didn't look back. I didn't wait for the cab he called, instead I walked the dangerous walk, and of course the men tried to follow me and kept catcalling but I was so mad anyone who tried anything would have been met with regret.
It was a long way, but I found my way home, I got in safe and no one followed me. Had I known I would came back late in the night, I'd leave the porch lights on, but it was okay. I have given up on even casual sex, it's gotten so bad. No one knows what they are doing, they think they are pick up artistes and the added asshole to their personalities is just ugh.
A guy before him pulled similar bullcrap, except he kept trying to get me to see him again, sending me voice messages of regret and trying to explain why he did it. The sex was also terrible, he had no stroke game and hurt my vagina with his strange ramming and twists. I felt so sorry for him but I ignored his messages.
Some men think they can go around making a fool of women, and when they meet one that they fall for, they see why it's a bad idea to be a dick for no reason. I am not looking for commitment or money, but they enjoy lying to me and inconveniencing me to seem like they had conned me. Kinda sad I have to give up on sex, considering I am so blessed, should probably think of opening a shop down there, at least I don't waste my time and get some money for it.
I plan to stay single and work on my career, I'm wasting my time even trying to get laid, see ladies all women fall victim to assholes, I have heard so many questions from girls asking how would you know if your sex is any good, or whats' a good pussy. I have both and men think it's a good idea to disrespect me for no reason. I am not even looking for commitment, a little respect would not hurt. Oh and he hasn't even checked to see if I got home safe. I will delete his number but I will block just in case he comes to his senses, I can avoid the lame excuse from a man who has no clue what to do in bed, and has a shitty personality to match, okay I am hungry now, later.