true nature of love
Introduction (you may skip if you want)

i have just got a notification from GAG that it has been 2 years since i subscribed to this website. and since then, i have realized, after reading hundreds of questions and opinions here that people doesn't understand what is Love. so i'm here to enlighten all of you who are still confused and have troubles to find love. so i have here i will paste a text i have been writing offline GAG.
By the way, what i'm have just writen is nothing anew. on the contrary, what i will write is just my grasp from what i have learned from ancient wise men since Jesus was born.
That's why I want to thank God, thank Jesus, thank the Virgin Mary, thank St. Augustine, thank all the Church Fathers, thank St. Thomas Aquinas, thank St. Francis of Assisi, thank St. Catherine of Siena, thank all other saints and real people in real life who helped me to understand what is Love.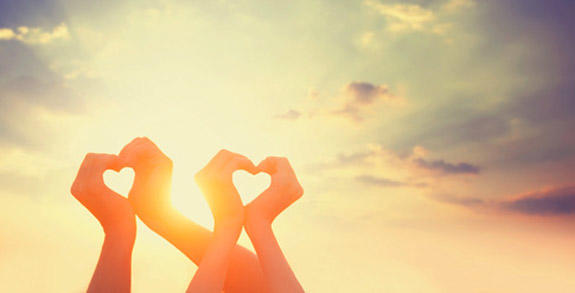 Theory of seduction, Gold diggers, Power : true nature of love
WHAT IS NOT LOVE

I put capital L to Love because I mean true love, and not the "love" people imply in their texts in GAG. but firstly, i think the best way to explain what is Love is by explaining what is not Love.

1)Love is not controlling

If you are already thinking in "how to conquer a man or a girl", then you are already doing wrong before even start approaching her/him. This shows an example of a mindset who wants to use tricks to get your target under your control. In other words, this will never turn in love, this is only manipulative possession to satisfy your selfish interest. And guess what, even God cannot control ourselves so how could you ever think that you are going to keep that guy/girl under your control forever?
Love is free.
2)Love is not boastful

If you go out in public alongside your girlfriend/boyfriend to show off to other people, then you have a wrong midset again. Look, there is a very frail limit who separates admiration from boasting. It's very important for you to know that and to be honest with yourself about that. When you talk about her/him to your peers do you do that because of genuine admiration or because of sense to feel superior than others? Love is not tanned by pride.
Love is humble.
3)Love is not resentful

Some people that i have met(including a girl whom i had a messed up relationship some years ago) seems to look just for an opportunity to get a revenge against their partner. Look, harm is still a harm, even if that harm is "insignificant, just to make him/her be careful with me". Another one that i got hooked up for a while last year was easily angered too. If you lack patience to the other one's mistake or weakness, then you don't love.
Love is forgiving.
4) Love is not temporary:

If you have fallen in love for someone, but then after some months you start giving excuses to not meet that person, then you were just burned by passion, which is different from love. That's why in the Western World there is high rate of divorces. People think that they do love and marry, but actually they never allowed for true love to grow up, it was just flames of passion that faded away after some years of marriage. Love perseveres until the end.
Love is eternal until death.

I don't intend to show off that i'm sort of a "Master of Love" though, since I have realized I lack that too, that's why I'm all ears to hear any different opinion.
sharing my wisdom in this issue is how i want to thank everybody who helped me directly or indirectly to have a much more clear vision about this topic which is very important to us all. so that is the best thing i think i can leave here in GAG.
bless you all and please...don't forget to pray for me! have a good life!