I recently asked on this website whether most guys have thought of being with another man at least once. Most women said yes. Most men said no. I think most men are saying no because they aren't being honest with themselves. Society doesn't allow for men to express themselves sexually.
The only reason why women can express themselves sexually is because men sexualize their relationships. As a bisexual male, I can tell all of you right now that I get A LOT OF straight men on dating apps that want to hook up with me. I have had sex with a VAST AMOUNT of men claiming to be straight.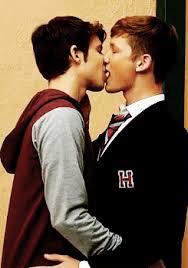 I find it odd that I have plenty of straight men that want me, and a vast amount of men that won't admit it. This message is to all of the men on GAG, IT IS OKAY TO BE YOURSELVES. IT IS OKAY TO BE BISEXUAL AND EXPERIMENT WITH OTHER MEN.