It's not really a secret that I love animals. In my life I've had two beautiful dogs and I see animals as sentient creatures that can feel pain and emotion the same way that we can. I even went vegetarian for a short period, although it did not last that long a period of time and I could have found better alternatives to the influx of Margarita pizzas, cheese crackers, biscuits, chocolate and meagerly compensating all this junk with my intake of five fruit and vegetables during that two month time period. Nevertheless, I did "try".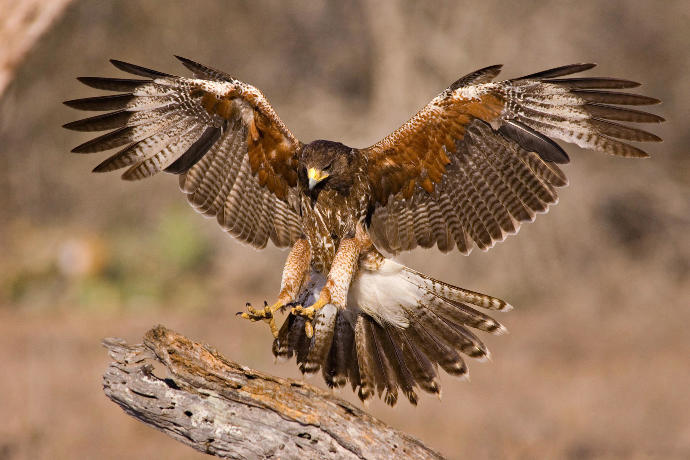 I'm not here to moralise then, or tell meat-eaters that they're bad people or whatever (I hold governments, media and commercial industry a hundred thousands times more accountable than the individual consumer who has basically no influence, by the way). What I am going to do is ask people to try and see the other point of view, and debunk some of the common arguments against veganism and vegetarianism. In case you didn't know (and some people I have spoken with do not), vegetarians can still consume dairy products (milk, cheese and eggs) whereas a true vegan will not consume any animal products whatsoever.
#1 Vegans & vegetarians should stop being so "butthurt". They can live their life, so just let me live mine.
Wouldn't you be "butthurt" if the majority of the world did something you had strong ethical convictions against? I'm not going to make the comparison here between animals being slaughtered and humans being killed because animals do not have the same sense of purpose or meaning in their life that a human being can create because of the power of their mind. That means that while an animal can feel pain and suffer a great deal, you are not stripping it of the full potential or robbing the creative ambition that a human would have.
But to say, I should be able to live my life how I want is not a strong argument for meat-eating. If we let people do whatever the heck they wanted whenever they wanted, we would not be a very civilised culture, now would we? We have laws in place precisely because we don't want people doing whatever the heck they want all the time. If people were allowed to do whatever the heck they want, they could burn toxic waste in their backyard, get a taxi somewhere and run off without paying, bottle someone round the head in a bar with no lawsuit, keep the neighbours awake all night with loud music, and just be obnoxious douchebags in general. And all of that's assuming, we still have some basic laws in place to prevent murder and really horrendous acts of cruelty. Things could obviously be a million times worse than that still.
However, the laws we have in place to protect animals, are relatively slim, and some of these described heinous activities really do happen on a very regular basis to millions of animals worldwide, often for very little reason. I can understand that we need to experiment on animals for human medicine related reasons - it's a necessity for our survival. However, we do not need L'Oreal to test more freaking shampoo products by burning out rabbit eyes. We've got hundreds of thousands of cosmetic and shampoo products that we know are safe (relatively safe, I mean there's a lot of unnecessary chemicals in these things, not to mention the environmental damage they cause) but we keep on letting commercial industry test this stuff on more animals for no reason.
#2 We've been eating meat for hundreds of years, it's just nature
I don't know where to start with the multitude of things wrong with this one. Anybody with any basic knowledge of logical fallacies (and everybody should at least know what the basic logical fallacies are, by the way) knows that this is both an appeal to nature and an appeal to antiquity. Basically, the person is assuming that,
(a) something's natural must be justified / healthy / pragmatic just because it's natural
(b) something that we've always done must be justified / healthy / pragmatic just because we've always done it
So why is that person wrong then? Well, first of all not everything natural is good for us or ethical. Mould is natural, so is poison ivy, but we don't eat those things. Similarly, hurling balls of turd at male competitors is a "natural" way of securing female mates, but you don't see this as a common practice any more. And now look at all of the stuff in the modern world that is NOT natural: medicines, agriculture, technology, cosmetics. Yet all of that stuff is good for us, and some of it is very, very ethical indeed. So this is a nonsense argument.
As for the appeal to antiquity, it's the same basic sentiment that's being expressed. Just because something has always been done for many, many years does not make that right or common sense for that matter. To see this, we've just got to compare all the things we've done for hundreds of years that were terrible like slavery, feudalism, wars, and human trafficking then compare those things to the good things we have now, like democracy, fair trade, medicine and so forth. So again, another really terrible comparison.
#3 No such thing as ethics: we can do what we want
So, this point is related to #1 in a lot of ways and it's pretty tough to argue against, BUT that doesn't mean there isn't a case. The argument is basically that it can't be objectively immoral to inflict unnecessary cruelty on an animal because that's just one person's view point. I'm not going to sit here a make a meta-ethical argument for objective morality because it's really difficult, I'm sceptical of such a thing myself and it will probably go over most people's heads anyway. Besides, there's a way of refuting this argument that's one hundred times easier.
Again, going back to #1, humans did not create laws and social order for people to do whatever the heck they want. Why? Because they were afraid of getting beaten up, robbed, raped, murdered, enslaved, mutilated, etc., etc. Ok cool, but what does that have to do with animals - after all, it's not our problem if animals get experimented on.
True, but there is this other little problem called 'empathy'. If all most people cared about was themselves and laws were designed to only protect the self-interests of the strong and powerful, then that probably would not be enough to keep a good social order because then anybody that showed any sign of weakness whatsoever would fall straight through the non-existent social security net and the majority of us would live to serve a very small, elite minority.
Thank god for empathy right? See, empathy actually has a pragmatic function as well: it's not all just about wishy-washy emotions. If we just let weak people in society rot - homeless people, autistic and downs-syndrome people, people with mental health issues or mental illness, etc., etc. - if we just let them fall down the metaphorical rabbit hole, then we ourselves would not be in a good position. Think about it: any time we show weakness, any time we demonstrate a lack of utility to someone stronger or more powerful than us that only cares about themselves ... in any of those situations, nobody is going to care about us so, we're just going to get screwed over as well.
It's not a good situation. But fortunately for society, empathy is just as cohesive - if not a more cohesive bond - than plain old guns and greed. So, if we feel empathy (and it's genetically coded that we do feel empathy) then, most of us that are not complete psychopaths probably do feel at least a little bit of empathy towards animal suffering as well as human suffering. The more knowledgeable we become about the ethics of animal treatment, then the more we are likely to be disturbed about the way things are. So why sit back and do nothing?
Everything in this world is interconnected, and not only does the animal industry have severe ethical ramifications, but a lot of animal products are bad for our health and bad for the environment. To summarize my argument here, sometimes being ethical is the practical thing to do. I'd like to tell people that they should just be ethical just because, but realistically some people actually need that 'self-interest' motive to actually listen to points of views any compassionate human being would at least consider. So there you have it.

#4 Animals eat other animals
So this is another one of those arguments that has about 10 things wrong with it, and when you hear that perspective, your head feels like it's about to explode because there's too many things to say all at once and as a result you're left speechless and boiling with rage. Meanwhile, the person is smirking to themselves because they think they've made a good point.
I really can't get my head over what a dumb argument this is. I think the person that makes this argument must think that ...
(a) the meat products he buys comes from this kind of animal...
rather than this breed ...
or such a vicious predatory beast as this one:
(b) humans in the west are in a primitive survival mode where they don't have any option but to kill and eat raw meat, just like the lions in Africa are
(c) predatory animals inflict anything like the horrendous suffering and torturing that goes on in laboratories and the meat industry
(d) animals have the self-awareness or logical capacity to make moral judgements like humans can
So you see, this argument is stupid beyond belief, right? But for some reason it doesn't stop unintelligent youtubers spouting their dumb one liners in the comment section. I guess that's just the internet for you...
Conclusion
Animals are not the same as human beings: they are not moral like we are, and they do not live lives enriched with meaning and creativity like we do. Furthermore, we cannot survive in a world that does not kill animals: we need medicine and products that have been tested on animals; we do not have enough land that would support agriculture alone; and we need to destroy natural habitats and use products that indirectly kill animals as well sometimes.
However, this does not justify behaviour that is unnecessarily cruel or vicious towards animals. This does not mean that animals cannot feel pain or emotions like we can. This does not mean that we cannot make a move towards using more humane, free range farming methods to minimise suffering. Vegans and vegetarians have a right to be angry about the actions of commercial industry and how to some extent, the individual consumer allows unethical behaviour by staying ignorant and making arguments such as the ones I have listed in order to justify their choices and stop themselves feeling guilty.