Two gaggers left me something and from one gagger that is really smart and that I respect. I am just going to left the messages play out and talk after.
"Sorry but this is pretty sad, women are just like us men, humans, drooling over them, daydreaming about them, fantasizing and investing so much time to write things about them and express how much of holy being they are is, even though most women appreciate it, pretty thirsty and desperate.
Yes it is nice and manly to respect women and to acknowledge their importance and significance on our lives, but that doesn't mean we gotta worship them and see them as something so special and so unique that we gotta give so much unreasonable attention to, this is just feeding their ego, it's not just "expressing love for women" anymore, though that's already sad on its own.
I'm saying this not only from this Take, but from your behaviour on this website in general, it's pretty similar and I've seen Takes of yours like this one as well, having so much focus on females will definitely have a negative impact on your life in my opinion, tbh I'd call you a very polite, very nice pervert, that's not so bad but it is bad for yourself and your life.
You said you fantasize and do this stuff before you get a girl for your own, but I'm afraid that your behaviour might negatively impact that as well, it won't just make it harder for you to find a girl because you have them on such a high throne and you're too focused on them, it'll also give you hard time in such a relationship in case it's not with a girl playing you around because you love women so much and she'd charm you, as modesty, humbleness, and equality are very important factors in a relationship.
I get your message and your good intentions, but women aren't everything, neither are they half of everything, they are important yeah but distracting, get your priorities in check and suppress your focus on women and their bodies to more useful things, get yourself busy and keep your attention on things to make YOU a better and happier person, and surprise, the girl will come to you, that's the rule of love, it comes when you least expect it.
Stay safe and take care, nothing personal bro, okay?"

"This is exactly the kind of thought that runs through my mind every time I read something from this guy. Hope he reads this and takes the advice to heart."

"same here, he's a very nice and polite guy and I wish the best for him, he's not even ugly to be called an incel or something, all the good materials are there for him to become a really amazing and well-balanced man!"

"I agree, the only thing that poses a problem for him is his woman worshipping tendencies and his intense fascination with MtF transformation. I liked him a lot when I first came to know of him, he even gave me a shoutout in some video he posted on YouTube a while back, and I thought he was a pretty cool dude. But it got hard to like him when he started posting those very long and elaborate myTake stories about men magically turning into women or masculine girls turning into bimbos, not because his writing wasn't good, but because I found the very nature of such stories incredibly disturbing, especially because one of them was about an underage girl on here who asked him to write about her. He is a really nice guy, but he just takes some things too far and focuses on some things more than he probably should. Like you said, he's "a very nice, very polite pervert," and I think that's quite a fitting description."

"I just remembered those too, writing as a hobby is okay and I encourage it, but when it's accompanied with such fantasies and inappropriate disturbing subjects, it gets out of hand, his mind needs to be contained as being nice and polite isn't really enough."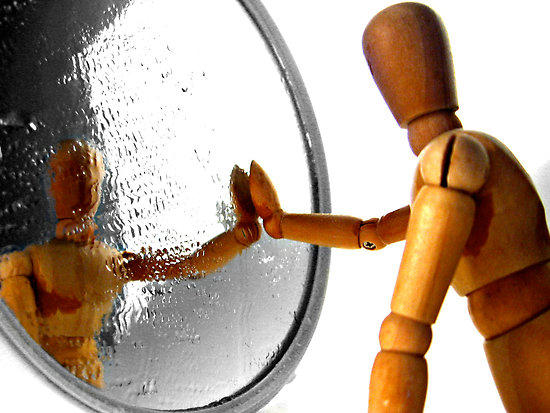 I think the words that were the strongest were "a very nice, very polite pervert" I will have to read over these words again but this was not your average messages I felt the words to be fairly spot on.
I am feeling like a break from gag is best, it is far too tempting to get your mind going into all these no so good places.... But I am honestly eager to hear what others have to say about these words. Please be respect to those that said them and to me. But I would be interested at some constructive advice from others as well.
I want to be a force for good on here and I really want to know how I can most help others. I thought that by expressing myself that I would be able to release what was inside of me and maybe what was inside of others but now I think it can be a crutch used to glorify things that I need to adjust another way.
I think another question I have which may be a question itself how do I best deal with the struggles I have and what is the best direction for me to go.