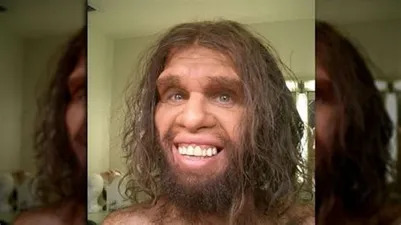 Hear me out.
This isn't a femmecel thing, it's a genuine roadblock in my head where I can't understand why guys -even the good ones- are SO selfish.
Example:
We have plans that you planned. I put aside my work responsibilities for that night, knowing that my deadline would still be reached if I respected the terms of our engagement and did what needed to be done so that we could hang out. (Not date mind you, I'm talking about male friends) so I am comparing their actions to the actions of female friends DIRECTLY.
We are both busy people, and my work is just as important as yours. But while I managed my time appropriately to accommodate all the things happening in my life that day so that you would not feel forgotten (ie. making sure to vacuum my house, clean the restroom and the tabletops, dust the home, make food for the event as a good hostess does, etc) and the time we are supposed to spend time together comes and goes without a glance, you not texting to update me on why you're not showing up: You expecting me to reach out and chase you down like a pissed off momma to remind you of your engagements like I'm somehow your mother and your receptionist tied into one. And then if I do check in out of concern because 'this is a good guy. he's not typically this rude. maybe something happened' I get what? A laughed-off oopsie-daisy? A vague flippant apology? If that. Or the generic and impersonal 'well it's getting light and I'm still working on this thing I want to work on so I wasn't sure if you're still gonna be awake for long' storyline.
This last one is especially interesting to me cuz you're telling me that if you got tired and changed your mind about hanging out you would just go to sleep and expect me to read your mind about it. You have zero concern for how the lack of communication involved in your choices could lead to wasting literal hours of my fucking life because I had set aside time to clean and cook in order to make you comfortable in my house when I could have just worked an extra shift, grabbed a snack, and went to bed early. You are effectively now eating into my net income.
And it doesn't end there. You come over hours later than previously discussed and I am socialized to have to remain courteous and gracious like a good girl does because ladies do not raise their voice, they do not speak up against a man, and a good hostess is respectful of their company's concerns. This includes time concerns. But does it come from the other direction? Not a fat chance on a bat out of hell. I mention that you should bring something along because apparently I am your mother and your secretary and you have been raised by wolves. This could be anything. A bottle of wine or cheap drugstore soda. A dessert, any dessert, of your choosing. Any food item at all no matter how cheap so that you are actually fucking contributing to the social requirements of spending time together and are not just actively draining me out of my time, energy, money, and food reserves. Has any male friend ever acquiesced to the accordance of good manners in this way? Don't make me laugh. If I would invite a woman to my house she would not even need to be told. The immediate response from any woman in any social setting where I am agreeing to host us spending time together is always "What should I bring?" Because she will never be the tapeworm that a man is.
So you come over. You male friend X. And what is glued to your fingertips the entire time? Well, it's your phone of course. Why would I, a lowly female, think for even a fraction of a second that you could be without this abominable metal rock for a whole three seconds of your life uninterrupted, let alone an hour? Funny how it seems so glued to your hands now, yet you couldn't be bothered earlier to send me any type of text, email, phone call, or carrier pigeon to let me know that you're running late or work is piling up and you might need to reschedule. How dare I, a woman, desire your attention on the activity at hand when you were the one who initiated planning this event, to begin with. YOU chose this day and I moved things around to make it work. If this day wasn't available for you to be socially present, then why are you wasting my time, money, resources, and food?
And let's talk about that food. The food I provided which you hoovered down with such gusto that I barely got a bite in edge-wise. I am now starving because you couldn't be bothered to hit a drive-through and spend your precious buck twenty-five before getting here (And we both know you had no qualms about being substantially late so let's not use that as any excuse). What's the protocol here? Make more food in the hopes I'll actually be able to eat some of it this time? Kick you out because you provide nothing, are wasting my night, money, food, resources, and time, still glued to your stupid phone like an asshole? Well, that would be just rude of me now wouldn't it? It's not like this is a date. Men don't have to show basic courtesy if y'all are 'just friends' right? You mean nothing to him if your pussy isn't giving his dick a chokehold. What did I really expect?
Why are men such greedy little children who think women are meant to cater to their every whim? Why do they show little to no respect at all at any given moment? And why, when you were reading this, did you get defensive and say something like 'calm down' 'you're overreacting' 'this isn't even that deep' or 'maybe you need to lower your standards. he's *just* a friend.' /'sounds like you want to fuck him.' -_-
Funny, because my female *just* friends do not treat me like I am a free employee with buckets of disposable time, resources, and income. And I never have to give them head to 'earn' this bare-minimum basic level of common fucking sense.