From my observation I have noticed that the only guys who can get casual sex are attractive looking guys (1 guy per 20). Not only these guy get casual sex, but they (1) get it consistently, which means every time they get out they are in position to get a lay, and (2) they don't have to lower their standards significantly, so they can bang at least average looking women who for most men look attractive.
Average looking guys, on the other hand in general can't get casual sex. At least they cannot get it consistently, which means that in case of getting casual sex they were lucky, and secondly, they have to lower their standards significantly, meaning that they bang either ugly and/or fat women. At the end of the day, as average guy you have to scrap the bottom of the barrel - if you get lucky. lol. This complies with average party report of average looking guy, when after 100 parties everything he managed to achieve is to get dead drunk, pay drinks to women and scrap 20 phone numbers, which half were fake, while the other half never replied. And then he adds: "Well I got lucky with a fat girl once...you know, fat girls need love too".
This is how party looks like for non-attractive guys...
...and this is how it usually ends...
but it can also end in this way, if they get lucky...
Now, this is how party looks for attractive guys...
and usually it can end like this...
or like this, if they're lucky...
Due to observed huge disrepancy in casual sex life between average guys and attractive guys, I decided to investigate things a bit. Of course, It's obvious that attractive guys have it easier, but there is such a leap between these two groups, that causes every saying out there about human sexuality draw false. One of them is "beauty is in the eye of beholder" and second, which is basically the same, is "everyone is attractive for someone". Based on this, one would expect that sex mating would be somewhat evenly distributed. But it is? As, I already implied, it is not. Based on googling it turned out that 10% of guys is fucking 90% of women. Does this sound evenly distributed? Of course not. It's like a difference between driving a minigolf car and a fukin Ferrari. It's a fukin inverse of even distribution lol.
This is what average women are after and this is how "cute" is defined by women's standards...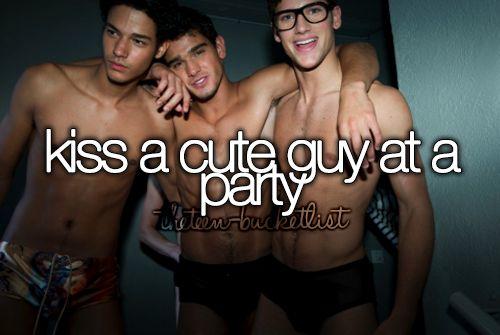 ...yup, your chanches are smaller than winning a lottery
And what is the reason of this? Well, women find most guys sexually unattractive and they have plenty of options to fuck. It's a fatal combination and great base for unbalance to occur. In fact average women sees average guy as ugly. There was some experiment where women rated guys. And you know what? Average and ugly looking got same scores, which means that most of guys is at least sexually a worthless scum for average women, let alone for more attractive ones. In that experiment most women have picked the same 3 guys, from all given, ending with the same conclusion again - 90% wanna fuk 10% of guy, in fact in this experiement it was even worse. Guys on the other hand, established more balanced distribution.
If you didn't get me:
casual sex is market is extremely skewed and unbalanced fuckup, where only attractive guys have access from perspective of qunatity, quality and consistency. 90% of other guys is in position to maybe get lucky, but definitely with an extremely shit-tier women. Whoever invented this extremely unbalanced system is a fukin f*****.