Introduction
Casual sex is any kind of sexual behavior devoid of commitment or attachment. You may call it booty calls, one-night-stands, hookups, friends with benefits, flings, whatever, but the essence is still the same: sex without commitment or attachment. The nature of casual sex is very similar to that of prostitution, but the latter, which comes with its own various names, involves monetary transactions while the former usually has no such implications and focuses on the specific type of sexual relationship (how frequent sex is in the relationship, with or without emotional attachment, how frequent the meetings are, with or without payment or other favors). For a detailed explanation of casual sex, you may want to check out the Casual Sex Project. The narratives are user-submitted, so truthfulness of the responses is difficult to validate. But with some imagination, you can read the narratives like verbal pornography, if there is any use for the stories, or you can pity the users who lead such lives.
Disease is very likely
A short-term casual sex encounter often means you don't know who you are sleeping with or what their sexual histories are. They may have whatever germ, but be perfectly asymptomatic at that point in time. They may be lying to you to have sex with you, or they may simply be unaware of their carrying STDs, or worse, they may be married and just want to have sex with someone other than their spouses for whatever reason. The more casual sexual partners you have, the more likely you will catch a STD.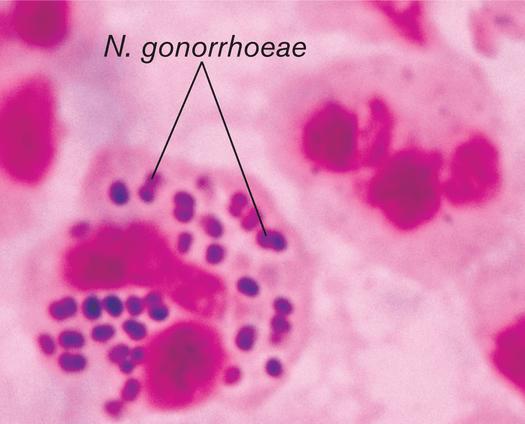 Resistance to antibiotics in Neisseria gonorrheae is on the rise.
When you do get an STD, you may get treated, but don't get your hopes up too much. Antibiotic resistance in N. gonorrheae is on the rise, so it may be untreatable with available medicines. New medicines may be invented, but that is a matter of time, and time is crucial if you are infected with an untreatable disease. The best way to avoid gonorrhea is to avoid partnered sexual contact altogether, especially with an infected person or anything that raises the risks of STD contraction.
Dealing with long-term or lifelong STDs
You do not want to deal with STDs long-term, as they can have negative impacts on your whole health. Although some bugs can be cured, others cannot but can be treated. HPV. HIV. HSV. Untreated HPV can lead to cervical cancer and genital warts. Herpes give you mouth sores and genital lesions. HIV depletes your CD4+ T-cell count and causes AIDS, making you susceptible to opportunistic infections by pathogens that would otherwise be asymptomatic or controlled in immunocompetent people. HIV+ people who start antiretroviral therapy early are better off than those who start late or not at all. However, the virus is present in the body and constantly activates the immune system to get all fired up, even though it may be suppressed by drug therapy. The constant inflammatory response of HIV will eventually wear out the body, leading to several diseases related to chronic inflammation. In short, STDs are a pain in the neck and in the rear end, and they are a hefty price to pay for a brief fling one night when you were horny and probably didn't know any better.
Social stigma with being diagnosed with STDs
There is a social stigma with being diagnosed with STDs, especially the incurable ones. Although it is easy for a person who has lived a sexually conservative life to think that people deserve the STDs they get for sleeping around too much or breaking sexual taboos, this lack of sympathy is doing no one good. It is doing no good for the affected person, and the affected will avoid seeking medical care to avoid being noticed with an STD. It is also doing no good for the criticizer, because the criticizer is setting up the STD patient for future injury. The best way to counteract the social stigma is to forgive the affected person of real or perceived sins and hope that the person would learn from past mistakes and turn away from the lifestyle. Though, you probably don't want to be upfront about the lifestyle that predisposes the person to STDs, because the person may get defensive and thus not be cooperative with you. If you can find a way to subconsciously manipulate or change the person's lifestyle, behavior, and attitudes that condone casual sex, then go for it.
Casual sex is based on physical impulses of the self rather than on compassion or concern for the holistic wellness of the other individual.
Whether the casual sex is an one-night-stand or friends-with-benefits, it is usually concerned with the satisfaction of the individual, as opposed to the holistic mutual satisfaction of both partners. Casual sex partners may care whether their partners feel satisfied about the sex, because that satisfaction is an indicator of sexual performance and future successful casual sex encounters. However, if any change of plan interferes with the partners' sex life together, they usually terminate the relationship instead of seeking other, non-sexual, ways to fulfill each other's happiness.
Casual sex is a threat to marriage and long-term commitment and support.
Too many people have casual sex while being married. This kind of behavior is a threat to marriage, because it needlessly puts the married couple at risk of carrying a STD, and it destroys the mutual trust that married partners are obligated to give one another. Some people probably think it's a thrill to engage in an adulterous affair, a new partner who is more exciting than the married partner, but do not want to get caught. To hide the sin, they avoid buying condoms and barriers, which predisposes them to engage in unprotected sex. They catch a STD and transmit the STD to their married partner, so the faithful partner is fucked up. So, the lesson is that covering up a sin just leads to more sin. Acknowledging your wrong, which includes the intention (not just the behavior) to engage in adultery, is the mature way to handle things.
Prostitution as a subset of casual sex, and casual sex as a subset of fornication
I see prostitution as a subset of casual sex, and casual sex as a subset of fornication. Like casual sex, prostitution is primarily a sexual relationship, but unlike casual sex, it involves some kind of material transaction or favors. Prostitution can take place in many forms - brothel/institution, individual sex worker, sugar relationships/mistress/concubine, etc. Casual sex may or may not involve money, and if it does, it has turned into prostitution. An example of casual sex without money would be a friends-with-benefits relationship. Two persons are good friends and participate in sexual activities together, but they consciously choose not to advance the relationship beyond friends. This may imply that they do not seek to marry each other and start families, or they may just use each other for sexual comforts.
Casual sex is a form of fornication, which encompasses all unmarried intimate relationships that involve sexual intercourse, but not all unmarried relationships are casual sex. Some relationships are officially unmarried, because the committed partners cannot marry legally. Other relationships are in the dating stage, which for some people, means the having-sex-with-your-partner stage. Nowadays, we just call this kind of unmarried-but-committed-sexual-romantic-relationship-sex "relationship sex" to differentiate it from casual sex. If children results in the romantic relationship, then the couple may be considered socially as "married by common law".
Of course, there are some people who would never opt for a fornicatory relationship, because such a relationship counters one's moral conscience, and may thus imply very grave consequences, psychologically, socially, and spiritually.
If you are a straight woman, your marriagability and pool of potential spouses go downhill.
If you are a straight woman, then your marriagability and pool of potential spouses will go downhill. Here's why. Many single eligible bachelors prefer virgins. Sure, you may find a handful of men who claim that their future wife's virginity is unimportant, but these are men who can tolerate a non-virgin wife. You may find some men who claim that they prefer a more sexually experienced woman, but this group seems to be a rare find. In addition, if a man perceives the woman is too willing to give into sex, he may start using her just for sex instead of waiting for commitment or marriage. Another sad truth is that some men have this virgin/whore mentality: that they feel entitled to get sex from sluts while prefer to marry a virgin later in life. So, if you are straight virginal woman, then your best bet is to keep your virginity until you find a man who will marry you for the whole person you are, not because you're a virgin. A man who only has sex with you because you are a virgin is not a good man, because it is likely that he will dump you after he has sex with you, and you won't be able to give your virginity to your husband or someone who sincerely loves you.
Conclusion
I have written here a list of objections to casual sex. Hopefully, some people will find them helpful in some way. Feel free to share your thoughts about this take.