Most of us prefer to date and marry people who tend to agree with us and that is understandable. However, when it comes to casual sex, there are two things that I believe are important to most women, one is how their casual sex partner looks and another is how masculine their casual sex partner is. For most women, a man who is handsome and strong has high sex appeal. He is desirable and women don't mind pursuing such a man for casual sex.
Though most modern men no longer focus on their masculinity, they no longer develop it. As the misguided belief among men these days is, (mainly among liberal men), that as long as you are supportive of women and defend them from the sexism of misogynists, you will be seen as attractive. This is partially true, as women do find such a person attractive if they are actively looking to befriend or date men. However, these qualities do not matter to women when they are looking for casual sex. Being a vocal defender of women's rights will not make you sexually appealing to women, not to conservative women, and not to liberal women.
I'm sure there are a lot of bitter men out there who are upset at the fact that women are turned on by rebellious men, instead of nice men. Though it is not really the rebelliousness of some men that is the hottest thing about them, it is the fact that men who are into developing their masculinity tend to be strongly affected by a culture of rebellious behavior, this culture is prevalent at gyms, among young athletes at schools, colleges, and some other places. The likely reason why women find rebelliousness sexy is because it can be a sign of strength and willpower. A man who signifies strength in personality, and looks physically strong enough that he can carry a woman around a room while fucking her is bound to turn women on, regardless of how sexist he may be. However, most women are smart enough to know that dating sexist men is a mistake, which they usually learn early on in their dating life, but that doesn't mean they can't fuck them.
Such rebellious behavior is common among conservative leaning men, though I'm not talking about men who want society to go back to the 1920's. I'm talking about young men who think that liberal ideas are against masculinity, they are not. Though I understand why someone would think that liberal ideas are against masculinity. Conservative leaning men are also quite active at developing their masculinity, and prefer to work traditionally masculine jobs, like serving in the military or working as a police officer. Their line of work can make them look sexier to women as well, as authority figures signify dominance. Conservative men are also known to be a bit controlling, which can be seen as a sexy thing as well, as it signifies dominance.
There is some scientific evidence as well that points to the fact that conservative leaning men come off as sexier to women. An anthropologist named Dr. Helen Fisher conducted research on chemicals in the human brain, and according to her research the brain chemical known as serotonin is likely to be higher in conservative leaning individuals. I will discuss some of the effects of serotonin here.
Serotonin makes a person more assertive and increases confidence and self-esteem. It can also reduce empathy, making it easier for a person to be dominant, socially and sexually. Serotonin helps delay ejaculation in men, allowing men to last longer until they ejaculate. These effects of serotonin and the fact that serotonin is higher in conservative leaning individuals hint that conservative leaning men may be naturally better equipped to satisfy the sexual desires of women.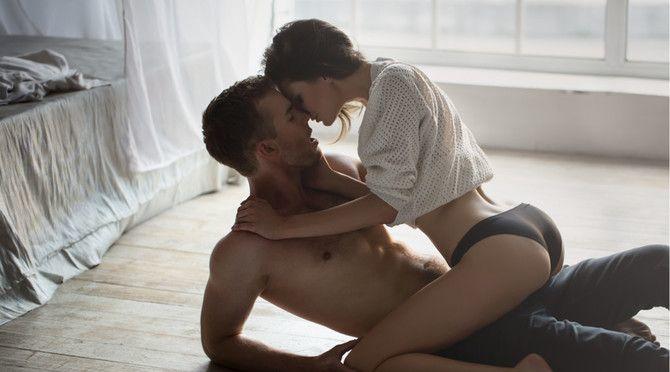 As for liberal individuals, Dr. Helen Fishers research associated high levels of the chemical dopamine with liberal behavior. Some of the effects of dopamine on human behavior are as follows. Dopamine makes a person more creative, perhaps that is why liberal individuals are highly interested in artistic expression. Dopamine makes us mentally flexible and open-minded, and that may be the reason why liberal minded individuals are quite accepting. Dopamine make us empathetic, which is probably why liberal individuals are highly supportive of women's rights, and perhaps it is also why women prefer to date them.
I think I have explained enough as to why conservative men are considered sexier by women. Though that doesn't mean that every conservative man is sexy by default, and that also doesn't mean that all liberal men are unfit and too compliant. It just means that there are significantly more conservative leaning men out there who come off as sexy to women than there are such liberal men out there.
I will end this MyTake here, as it has already become quite long. Please read and comment.