Lately this has been concerning me a lot more these days. I guess because it seems to be that I grow less and less sexually excited. Or that maybe it takes specific women or specific things to really arouse me. But it does bother me. Some of the details in this post are personal but I'm opening up about them because maybe someone can help.
For about the last year or so I've seemed to be less and less interested in sex, even though I want to be. I've worried about all the things they talk about: am I having low testosterone? Have I reached that point where they say men's sex drive starts to decline? Is my diet bad? Etc. I don't think it's a testosterone problem because I've been to the doctor in the last some months and they never noticed anything like that, nor did the nurses when I went for labs later on and they didn't report finding anything low. The only problem the doctor said I had was low vitamin D, which she did give me a prescription for. For a minute I thought maybe that was part of the problem, but I took the vitamin D and I still had little interest in sex and wasn't easily turned on.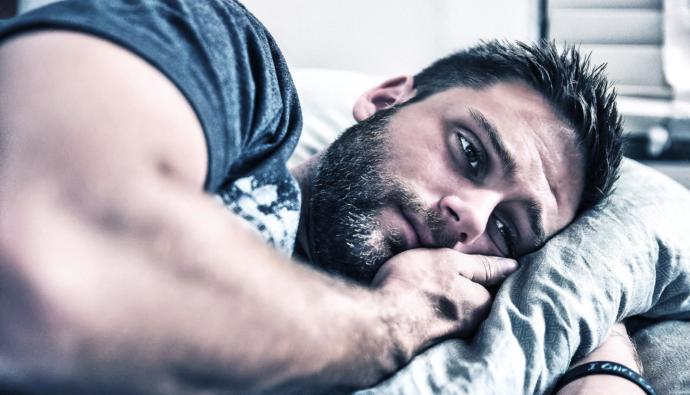 I have no trouble getting an erection and I do masturbate, but even that requires being in a particular mood for. I keep feeling like maybe my problem is stress or other things going on in my daily life that do give me anxiety. My work life exhausts me. I feel unhappy more often. I have little time for myself and doing anything fun or enjoyable. I feel like there's no glow in life anymore and like nothing really thrills me. I remember how the morning could feel so good, how the smell of spring could light you up, how fun and youthful life could feel. But now it's like nothing really excites me anymore. It's like there's a cloudiness in my mind.
And this has also happened to my sexual excitement. I feel like women don't really thrill me anymore, or only particular ones. And when I say women don't thrill me anymore I don't mean I'm turning gay or anything, trust me. I mean that it seems like every woman is just another one. A hot one here. A hot one there. Been there, done that. Nothing new. Even though inside I still like all these women and find them to be hot, but I can't seem to get excited about them anymore but want to. Every now and then I will see one or meet one with an incredible body, great breasts, great skin, that really does get me particularly hard, but it's not as common of an occurence as it used to be.
Partly this lack in sexual interest is also due to what I like, need, and want in a woman that I'm just not finding in many of them. And I mean character-wise. I'm at this place where my sex drive does often depend on the vibe a woman is giving me, regardless of how she looks. Even if she's the sexiest thing on the planet with huge boobs and a great body, if she's acting like a bitch, is rude, stuck up, or has poor social skills and behavior, I just get turned off. I'm not interested in any sex with women like that. One of my male co-workers was even telling me he's the same way.
But still aside from that, I should still be having all-day boners like I used to. I work in an environment where I'm exposed to many sexually attractive women on a regular basis, and yet I rarely care. It even seems like my mind is suppressing it because of all the stress I deal with and all my other cares, and I hate it. I've tried different things to see if it'll get me back in the mood. Eating more vegetables. Essential oils for improving sex drive. Masturbating to thoughts of different sex acts. Hell, even watching porn from time to time. On occasion one of these will do the trick for a moment, but doesn't last.
What is wrong with me? And have any other guys out there at a young age ever been through this kind of thing?
#NoInterestInSex