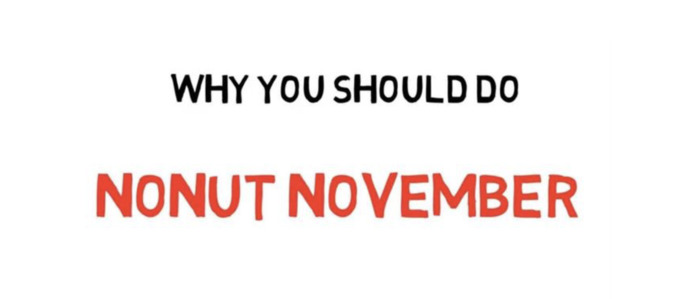 Q: How can one master the emotion of sex? (the sex urge)
A: By the simple process of transmuting that emotion into some form of activity other than copulation. Sex is one of the greatest of all forces which motivate human beings. Because of this fact it is also one of the most dangerous forces. If humans would control their sex desires and transmute them into a driving force with which to carry on their occupation-that is, if they spent on their work one half the time they dissipate in pursuit of sex, they would never know poverty.
-
Q Is there any relationship between sex and leadership?
A Yes, all great leaders in every walk of life are highly sexed, but they follow the habit of controlling their sex desires, switching them into a driving force behind their occupation.
Q Why does the world look upon sex as something vulgar?
A Because o f the vulgar abuse people have made o f this emo- tion. It is not sex that is vulgar. It is the individual who neglects or refuses to control and guide it.
Q Do you mean, by your statement, that one should not indulge the desire for sex?
A No, I mean that sex, like all other forces available to man, should be understood, mastered, and made to serve man. The desire for sex expression is as natural as the desire for food. The desire can no more be killed than one can entirely stop a river from flowing. If the emotion of sex is shut off from the natural mode of expression, it will break out in some other less desirable form, just as a river will, if dammed, break through and flow around the dam. The person who has self-discipline understands the emotion of sex, respects it, and learns to control and transmute it into constructive activities.
Q Just what damage is there in over-indulgence of sex?
A The greatest damage is that it depletes the source of man's greatest driving force, and wastes, without adequate compensa- tion, man's creative energy.
It dissipates energy needed by nature to maintain physical health. Sex is nature's most useful therapeutic force.
It depletes the magnetic energy which is the source of an attractive, pleasing personality.
It removes the sparkle from one's eyes and sets up discord in the tone of one's voice.
It destroys enthusiasm, subdues ambition, and leads inevitably to the habit of drifting on all subjects.
Q I would like for you to answer my question in another way by telling me what beneficial ends the emotion of sex may be made to attain, if mastered and transmuted.
A Controlled sex supplies the magnetic force that attracts people to one another. It is the most important factor of a pleasing personality.
It gives quality to the tone of voice and enables one to convey through the voice any feeling desired.
It serves, as nothing else can serve, to give motive-power to one's desires.
It keeps the nervous system charged with the energy needed to carry on the work of maintaining the body.
It sharpens the imagination and enables one to create useful ideas.
It gives quickness and definiteness to one's physical and mental movements.
It gives one persistence and perseverance in the pursuit of one's major purpose in life.
It is a great antidote for all fear.
It gives one immunity against discouragement.
It helps to master laziness and procrastination.
It gives one physical and mental endurance while under-going any form of opposition or defeat.
It gives one the fighting qualities necessary under all circumstances for self-defense.
In brief, it makes winners and not quitters!
Q Are those all the advantages you claim for controlled sex energy?
A No, they are only some of the more important benefits it provides. Perhaps some will believe the greatest of all the virtues of sex is that it is nature's method of perpetuation of all living things. This alone should remove all thought that sex is vulgar.
Q I gather, from what you say, that the emotion of sex is a virtue, not a fault.
A It is a virtue when controlled and directed to the attainment of desirable ends. It is a fault when neglected and permitted to lead to acts of lust.
Q Why aren't these truths taught to children by their parents and the public schools?
A The neglect is due to ignorance of the real nature of sex. It is just as necessary in maintaining health for one to understand and properly use the emotion of sex as it is to keep the body sewer system clean. Both subjects should be taught in all public schools and all homes where there are children.
Q Wouldn't the majority of parents need instruction on the proper function and use of sex before they could intelligently teach their children?
A Yes, and so would the public school teachers.
Q What relative position of importance would you give to the need for accurate knowledge on the subject of sex?
A It is next to the top of the list. There is but one thing of greater importance to human beings. That is accurate thought.
30 MAJOR REASONS FOR FAILURE !
11. LACK OF CONTROLLED SEXUAL URGE. Sex energy is the most powerful of all the stimuli which move people into ACTION. Because it is the most powerful of the emotions, it must be controlled, through transmutation, and converted into other channels.
24. INTEMPERANCE. The most damaging forms of intemperance are connected with eating, strong drink, and sexual activities. Overindulgence in any of these is fatal to success.
---------------------------------------------------------------------------------------------------------
THE MYSTERY OF SEX TRANSMUTATION
The meaning of the word "transmute" is, in simple language, "the changing, or transferring of one element, or form of energy, into another. "The emotion of sex brings into being a state of mind. Because of ignorance on the subject, this state of mind is generally associated with the physical, and because of improper influences, to which most people have been subjected, in acquiring knowledge of sex, things essentially physical have highly biased the mind. The emotion of sex has back of it the possibility of three constructive potentialities, they are:
1. The perpetuation of mankind.
2. The maintenance of health, (as a therapeutic agency, it has no equal).
3. The transformation of mediocrity into genius through transmutation. Sex transmutation is simple and easily explained. It means the switching of the mind from thoughts of physical expression, to thoughts of some other nature.
Sex desire is the most powerful of human desires. When driven by this desire, men develop keenness of imagination, courage, will-power, persistence, and creative ability unknown to them at other times. So strong and impelling is the desire for sexual contact that men freely run the risk of life and reputation to indulge it. When harnessed, and redirected along other lines, this motivating force maintains all of its attributes of keenness of imagination, courage, etc., which may be used as powerful creative forces in literature, art, or in any other profession or calling, including, of course, the accumulation of riches.The transmutation of sex energy calls for the exercise of will-power, to be sure, but the reward is worth the effort.
The desire for sexual expression is inborn and natural. The desire cannot, and should not be submerged or eliminated. But it should be given an outlet through forms of expression which enrich the body, mind, and spirit of man. If not given this form of outlet, through transmutation, it will seek outlets through purely physical channels. A river may be dammed, and its water controlled for a time, but eventually, it will force an outlet. The same is true of the emotion of sex. It may be submerged and controlled for a time, but its very nature causes it to be ever seeking means of expression. If it is not transmuted into some creative effort it will find a less worthy outlet. Fortunate, indeed, is the person who has discovered how to give sex emotion an outlet through some form of creative effort, for he has, by that discovery, lifted himself to the status of a genius.
Scientific research has disclosed these significant facts: 1. The men of greatest achievement are men with highly developed sex natures; men who have learned the art of sex transmutation. 2. The men who have accumulated great fortunes and achieved outstanding recognition in literature, art, industry, architecture, and the professions, were motivated by the influence of a woman. The research from which these astounding discoveries were made, went back through the pages of biography and history for more than two thousand years. Wherever there was evidence available in connection with the lives of men and women of great achievement, it indicated most convincingly that they possessed highly developed sex natures.The emotion of sex is an "irresistible force," against which there can be no such opposition as an "immovable body." When driven by this emotion, men become gifted with a super power for action. Understand this truth, and you will catch the significance of the statement that sex transmutation will lift one to the status of a genius.
The emotion of sex contains the secret of creative ability. Destroy the sex glands, whether in man or beast, and you have removed the major source of action. For proof of this, observe what happens to any animal after it has been castrated. A bull becomes as docile as a cow after it has been altered sexually. Sex alteration takes out of the male, whether man or beast, all the FIGHT that was in him. Sex alteration of the female has the same effect.
The human mind responds to stimuli, through which it may be "keyed up" to high rates of vibration, known as enthusiasm, creative imagination, intense desire, etc. The stimuli to which the mind responds most freely are:—
1. The desire for sex expression
2. Love
3. A burning desire for fame, power, or financial gain, MONEY
4. Music
5. Friendship between either those of the same sex, or those of the opposite sex.
6. A Master Mind alliance based upon the harmony of two or more people who ally themselves for spiritual or temporal advancement.
7. Mutual suffering, such as that experienced by people who are persecuted.
8. Auto-suggestion
9. Fear
10. Narcotics and alcohol.
11. TV, INTERNET, MOTIVATIONAL VIDEOS ON YT PROBABLY WOULD BE ON THERE IF HE WAS ALIVE TO SEE IT
The desire for sex expression comes at the head of the list of stimuli, which most effectively "stepup" the vibrations of the mind and start the "wheels" of physical action. Eight of these stimuli are natural and constructive. Two are destructive. The list is here presented for the purpose of enabling you to make a comparative study of the major sources of mind stimulation. From this study, it will be readily seen that the emotion of sex is, by great odds, the most intense and powerful of all mind stimuli.This comparison is necessary as a foundation for proof of the statement that transmutation of sex energy may lift one to the status of a genius. Let us find out what constitutes a genius. Some wiseacre has said that a genius is a man who "wears long hair, eats queer food, lives alone, and serves as a target for the joke makers." A better definition of a genius is, "a man who has discovered how to increase the vibrations of thought to the point where he can freely communicate with sources of knowledge not available through the ordinary rate of vibration of thought. "The person who thinks will want to ask some questions concerning this definition of genius. The first question will be, "How may one communicate with sources of knowledge which are not available through the ORDINARY rate of vibration of thought? "The next question will be, "Are there known sources of knowledge which are available only to genii, and if so, WHAT ARE THESE SOURCES, and exactly how may they be reached? "We shall offer proof of the soundness of some of the more important statements made in this book— or at least we shall offer evidence through which you may secure your own proof through experimentation, and in doing so, we shall answer both of these questions.
"GENIUS" IS DEVELOPED THROUGH THE SIXTH SENSE (INTUITION <-- I added this word)
The reality of a "sixth sense" has been fairly well established. This sixth sense is "CreativeImagination."(not to be confused with synthetic imagination <-- me again) The faculty of creative imagination is one which the majority of people never use during an entire lifetime, and if used at all, it usually happens by mere accident. A relatively small number of people use, WITH DELIBERATION AND PURPOSE AFORETHOUGHT, the faculty of creative imagination. Those who use this faculty voluntarily, and with understanding of its functions, are GENII.The faculty of creative imagination is the direct link between the finite mind of man and Infinite Intelligence. All so-called revelations, referred to in the realm of religion, and all discoveries of basic or new principles in the field of invention, take place through the faculty of creative imagination.When ideas or concepts flash into one's mind, through what is popularly called a "hunch," they come from one or more of the following sources:—
1. Infinite Intelligence 2. One's subconscious mind, wherein is stored every sense impression and thought impulse which ever reached the brain through any of the five senses 3. From the mind of some other person who has just released the thought, or picture of the idea or concept, through conscious thought, or 4. From the other person's subconscious storehouse.
There are no other KNOWN sources from which "inspired" ideas or "hunches" may be received.The creative imagination functions best when the mind is vibrating (due to some form of mind stimulation) at an exceedingly high rate. That is, when the mind is functioning at a rate of vibration higher than that of ordinary, normal thought.When brain action has been stimulated, through one or more of the ten mind stimulants, it has the effect of lifting the individual far above the horizon of ordinary thought, and permits him to envision distance, scope, and quality of THOUGHTS not available on the lower plane, such as that occupied while one is engaged in the solution of the problems of business and professional routine.When lifted to this higher level of thought, through any form of mind stimulation, an individual occupies, relatively, the same position as one who has ascended in an airplane to a height from which he may see over and beyond the horizon line which limits his vision, while on the ground. Moreover, while on this higher level of thought, the individual is not hampered or bound by any of the stimuli which circumscribe and limit his vision while wrestling with the problems of gaining the three basic necessities of food, clothing, and shelter. He is in a world of thought in which the ORDINARY, work-a-day thoughts have been as effectively removed as are the hills and valleys and other limitations of physical vision, when he rises in an airplane.While on this exalted plane of THOUGHT, the creative faculty of the mind is given freedom for action. The way has been cleared for the sixth sense to function, it becomes receptive to ideas which could not reach the individual under any other circumstances. The "sixth sense" is the faculty which marks the difference between a genius and an ordinary individual.The creative faculty becomes more alert and receptive to vibrations, originating outside the individual's subconscious mind, the more this faculty is used, and the more the individual relies upon it, and makes demands upon it for thought impulses. This faculty can be cultivated and developed only through use.That which is known as ones conscience operates entirely through the faculty of the sixth sense.The great artists, writers, musicians, and poets become great, because they acquire the habit of relying upon the "still small voice" which speaks from within, through the faculty of creative imagination. It is a fact well known to people who have "keen" imaginations that their best ideas come through so-called "hunches."
There is a great orator who does not attain to greatness, until he closes his eyes and begins to rely entirely upon the faculty of Creative Imagination. When asked why he closed his eyes just before the climaxes of his oratory, he replied, "I do it, because, then I speak through ideas which come to me from within."One of America's most successful and best known financiers followed the habit of closing his eyes for two or three minutes before making a decision.When asked why he did this, he replied, "With my eyes closed, I am able to draw upon a source of superior intelligence."The late Dr. Elmer R. Gates, of Chevy Chase, Maryland, created more than 200 useful patents, many of them basic, through the process of cultivating and using the creative faculty. His method is both significant and interesting to one interested in attaining to the status of genius, in which category Dr. Gates, unquestionably belonged. Dr. Gates was one of the really great, though less publicized scientists of the world.In his laboratory, he had what he called his "personal communication room." It was practically sound proof, and so arranged that all light could be shut out. It was equipped with a small table, on which he kept a pad of writing paper. In front of the table, on the wall, was an electric pushbutton, which controlled the lights. When Dr. Gates desired to draw upon the forces available to him through his Creative Imagination, he would go into this room, seat himself at the table, shut off the lights, and CONCENTRATE upon the KNOWN factors of the invention on which he was working, remaining in that position until ideas began to "flash" into his mind in connection with the UNKNOWN factors of the invention.On one occasion, ideas came through so fast that he was forced to write for almost three hours. When the thoughts stopped flowing, and he examined his notes, he found they contained a minute description of principles which bad not a parallel among the known data of the scientific world.Moreover, the answer to his problem was intelligently presented in those notes. In this manner Dr. Gates completed over 200 patents, which had been begun, but not completed, by "half-baked" brains. Evidence of the truth of this statement is in the United States Patent Office. Dr. Gates earned his living by "sitting for ideas" for individuals and corporations. Some of the largest corporations in America paid him substantial fees, by the hour, for "sitting for ideas."The reasoning faculty is often faulty, because it is largely guided by one's accumulated experience. Not all knowledge, which one accumulates through "experience," is accurate. Ideas received through the creative faculty are much more reliable, for the reason that they come from sources more reliable than any which are available to the reasoning faculty of the mind.The major difference between the genius and the ordinary "crank" inventor, may be found in the fact that the genius works through his faculty of creative imagination, while the "crank" knows nothing of this faculty. The scientific inventor (such as Mr. Edison, and Dr. Gates), makes use of both the synthetic and the creative faculties of imagination.For example, the scientific inventor, or "genius, begins an invention by organizing and combining the known ideas, or principles accumulated through experience, through the synthetic faculty (the reasoning faculty). If he finds this accumulated knowledge to be insufficient for the completion of his invention, he then draws upon the sources of knowledge available to him through his creative faculty. The method by which he does this varies with the individual, but this is the sum and substance of his procedure:
(IF YOU WANT THE REST CLICK LINK. I'M OUT OF MY 20K CHARACTERS)
There's a lot more to NNN, a mouthful more. Turn to Chapter 11 page 180