In bottom surgery the transgender woman (born with male genitalia) has the surgeon use skin from the penis to create a clitoris and a labia is created by using skin from the testicles.
After surgery the transgender woman's new vagina would basically be made of testicles and penis skin and tissue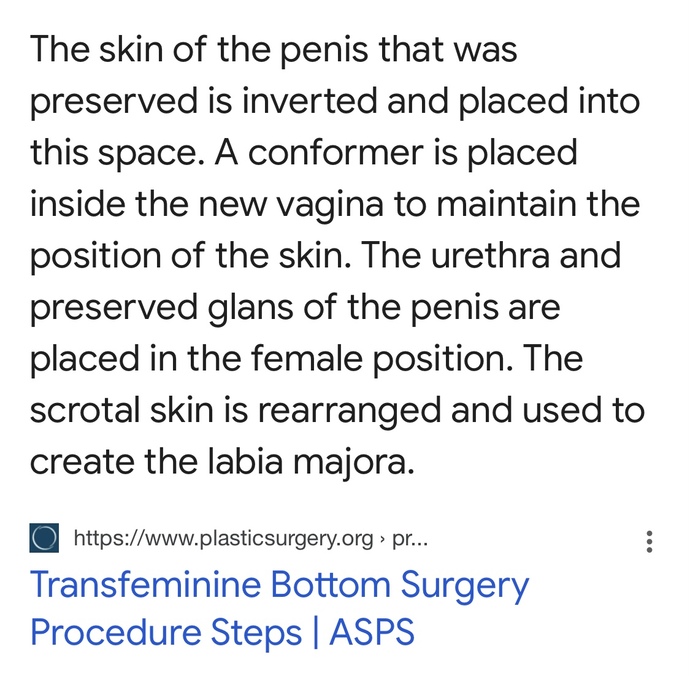 The transgender woman still wouldn't have female reproductive systems like ovaries, fallopian tubes and a uterus after the surgery.
They just wouldn't have a penis anymore after the surgery.