I don't know about others, but I felt anxious about sex for a long time. That's why I was a virgin until just recently, and I'm already twenty-three. I had many chances but for some reason didn't want to do it. Then a few months ago I met a guy I clicked with instantly. We flirted and had sexual tension from the moment we met - perhaps that had to do with the fact that we met at a tango scene, one of the sexiest places you could meet someone. Things with him have flowed very smoothly and quickly, which is unusual for a girl to let happen, I know - I'll be discussing this matter in a second.
On that note, here are some tips for first-timers. I don't expect everyone to agree with all of these, I'm just writing from experience with the hopes that this guide will help virgins gain knowledge about and prepare for their first time.
1. Find a guy/girl, preferably human. Sex dolls do not count as a first time.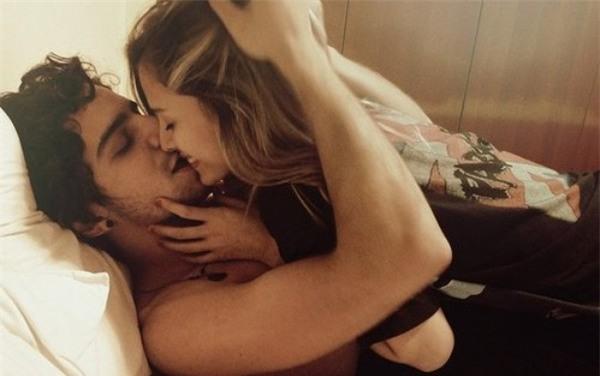 2. Develop sexual tension from early in the relationship.
You must be thinking, "hell no! What is this girl talking about?" But I mean it. Compared to my past non-sexual relationships, doing this built a stable base for my relationship. If you start getting physical right away, you can skip all the petty phases and unnecessary stress you have to go through - do I hold his/her hand now? Should I kiss her again, or is once in one night enough? Would she feel uncomfortable going to the pool for our next date? As for me, once I'd start to really like someone it would be completely pure and I wouldn't be able to imagine myself having sex with them - I don't know if anyone else has experienced this. Well, fuck all that. Make out, let him or her touch you, even let them touch you down there. If you want each other, just go for it. Stop worrying about "are we moving too fast?" I say there's no such thing. If the moment feels right and you're both in the mood, by all means go ahead. I actually recommend it because a sexy relationship is the best relationship in my opinion. If it's just a fling, then this first tip obviously applies.


3. Warn him or her that you're a virgin.
I don't say this for the advantage of your love interest, I say this for you. The reason is because I've seen guys who ditch a girl after finding out she's a virgin. I'm not sure why - you men probably know - perhaps they want someone who knows what they're doing in bed. But virgins can learn fast, so I think if someone being a virgin is a turn off for you then he/she's just a douche (yes, women can be douches too). Which is why you should tell them early on - just don't say it out of the blue while you're at a fancy French restaurant drinking posh rosé and eating escargots.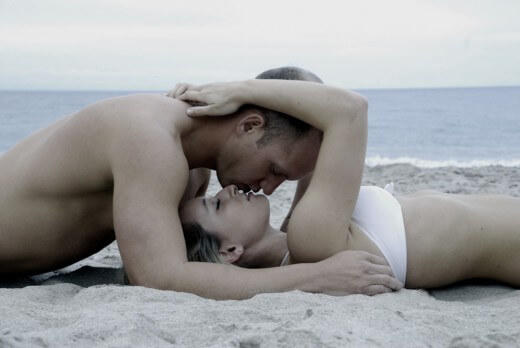 4. Make sure he uses protection and/or you're on birth control.
DON'T BE LIKE ME, KIDS. My partner and I have agreed that we'd do it without protection for a quarter of the way, then he'd put on the rubber hat. That's what we've been doing. My friends say he's an ass for doing that, but I want to give him the best sexual experience, which is why I let him do it. BUT DON'T COPY ME - especially if you're younger than twenty-one and/or don't want to get pregnant. But IF you plan on being reckless like me, if he's a guy make sure he doesn't have STD.
5. Have your first time with someone with sexual experience.
I almost lost my v-card with a virgin, but I'm glad I didn't! Who knows what could have happened to me! I think it's important that one person knows what they're doing because sex isn't a simple matter - it takes caution. Things could go wrong if you're both novices. It would be like learning to drive from someone who's watched YouTube tutorials about driving but has never actually driven before. How scary would that be?
6. Don't be picky but also don't settle for a random person.
I almost lost it with a random guy because I was so sick and insecure about being a twenty-three year old virgin, but I'm glad I didn't do it! On the other hand, when I was younger I was really picky with my men and wanted the perfect guy to have my first time with - well, that's also dumb. Don't under-think nor overthink it. I found someone I knew I could eventually like, or at least feel comfortable having sex with, and I'm really glad he was my first. Now I actually like him a lot and I plan to give him an answer about making things official (I put him on hold because my mom wasn't approving, but now she has).
7. Be open-minded about oral sex.
I never thought I'd want to do it but I did in that moment, and I think I'll really be enjoying it once I get the hang of it. So I ATTEMPTED to give him my first blowjob last time and failed miserably. He was nice about it but I know I kind of killed the sexual vibe at that moment, particularly when I started laughing and said, "I don't know what I'm doing." Anyway, I never thought I'd be comfortable with oral but it's actually not that bad if you're attracted to the person. So stay open-minded about it rather than completely shutting down the idea if it's brought up.
Lastly, I have an issue I'd appreciate some help with:
Can't orgasm. I'm still figuring this out. He tells me to relax, "let it build", etc. but I haven't been able to orgasm yet. I asked about this and people said it's on him if I can't, but I can't help but feel bad that we've had sex a couple times now and I still haven't experienced an orgasm yet. Any advice from people with more experience will help. Thanks!
Happy...sex life!