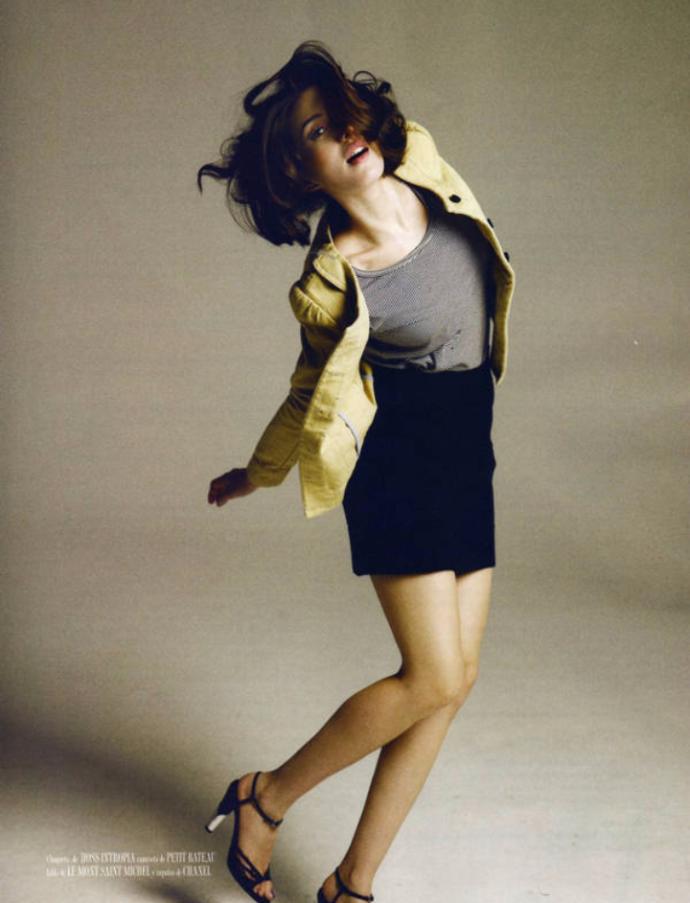 First things, first. I advocate any form of body shaming. Don't take this the wrong way!! Please. I know. Its not what it looks like! I swear! Hear me out.
Being healthy IS all that matters. It would be different if someone was obese or underweight. That does call for use of necessary and constructive criticism. Health is vital. But we must also remember that someone else's healthy is another person's not so healthy. The world isn't full of bland, similar looking people. We are a diverse people. We all come from different lifestyles and nationalities, have different tastes in food, are different colors, and DIFFERENT SHAPES AND SIZES. At the end of the day all that matters is that you are healthy.
This post is to show appreciation to all the skinny women out there. This one is for you!
Curvy was always considered womanly and very beautiful. It just always wasn't," media wise." And now with people like the Kardashians, Nicki Minaj, Jennifer Lopez, and Beyonce, curvy is currently VERY trendy. And that is OKAY! Curvy is stunning. Anyways, part of the reason it is trendy is because people are realizing skinny isn't a must to be beautiful and there are plenty of very gorgeous woman who are thick and curvy. But the downside to this is that even though curvy is beginning to shine as the true beauty it truly is, skinny women are getting shamed for being skinny.
"Real men love curves. Only dogs go for bones".
Ladies, never speak for all men!! Different men like different things. By the way, you just called one of my grandfathers a dog! Not that you care 😂😂😂 Just... Have respect for the dead. Put some respek on it.
"Women without curves aren't womanly."
If a woman is born with a vagina, she is a woman. Her shape has only a very small amount to do with how womanly she is.
"I may not be a size 2 but at least I don't look like a 12 year old girl."
Everybody is different. You can't say a skinny woman with little or no curves has a 12 year old body because every body is different. There is no right grown up woman's body!! And there is no certain 12 year old body look. A body is a body. There is no wrong or right body because if you are healthy then you are just fine.
Define sexy? You see, shit like this is bogus. (But I agree Monroe was one of the sexiest women of history.)If you were to ask 1,000 different people, you would get all kinds of different answers. Just because a girl is thin, it doesn't make her any less sexy. It makes her, her--a different kind of sexy, but not any less sexy. Everyone has different preferences so when someone doesn't find you attractive, it doesn't make you unattractive. They just have a different type. Its okay to have a type. But yeah, skinny is beautiful too. Again I am talking about woman who don't diet to be skinny. If that's what you do, then all the more power to you but I am speaking of naturally skinny women who can't help it. You guys are beautiful just the way you are! Don't forget that. And to show you that skinny can be beautiful, I put together an album of multiple photos of skinny woman.
I will be making one for curvy women and then go on to a couple for guys. Maybe make a number 2 for some of them. Just ask and I'll gladly do so. If you have any other recommendation for a mytake, let me know below 👇👇
😍😍 This cutie
Look at these legs 😍😍
Absolutely gorgoeus😍😍 Them eyes. That skin 😩😍
I love her smile 💜😍 Look at that flawless skin 😍😱
Beautiful 😍
😍😍 I always liked her.
Oo, la, la
She is too cute 😍 and thats what makes HER sexy, in her own way
😍❤ BEAUTIFUL
🔥❤ Love her
😍🔥 Gorgeous
😍🔥❤
Lovely 😍
Omg Josephine 😍😍😍
Stunning 😍😍
Omg 😍