Hey guys! With the results of poll here is the take as promised. I got so close to equal response for two takes I decided to do something different. This take was most requested by men. I will be writing the one most girls chose later today.
First things first I have to make obligatory credits for the voters:
@LouisvilleGirl826 (Huh I wonder if she actually lives in Kentucky. Maybe she knows my ex-fiance :P ) @Fathoms77 @Spiorad_Aisce The rest are anons or didn't comment so I don't know they're usernames. I'm sure they'll find their way here.
So let's look at why I find women who dress conservatively attractive shall we?
First we need to determine what a woman who dresses conservatively even looks like.
Jeans + shoes + T-Shirt = conservative.
Women, when men say they want conservative they mean that. Not this...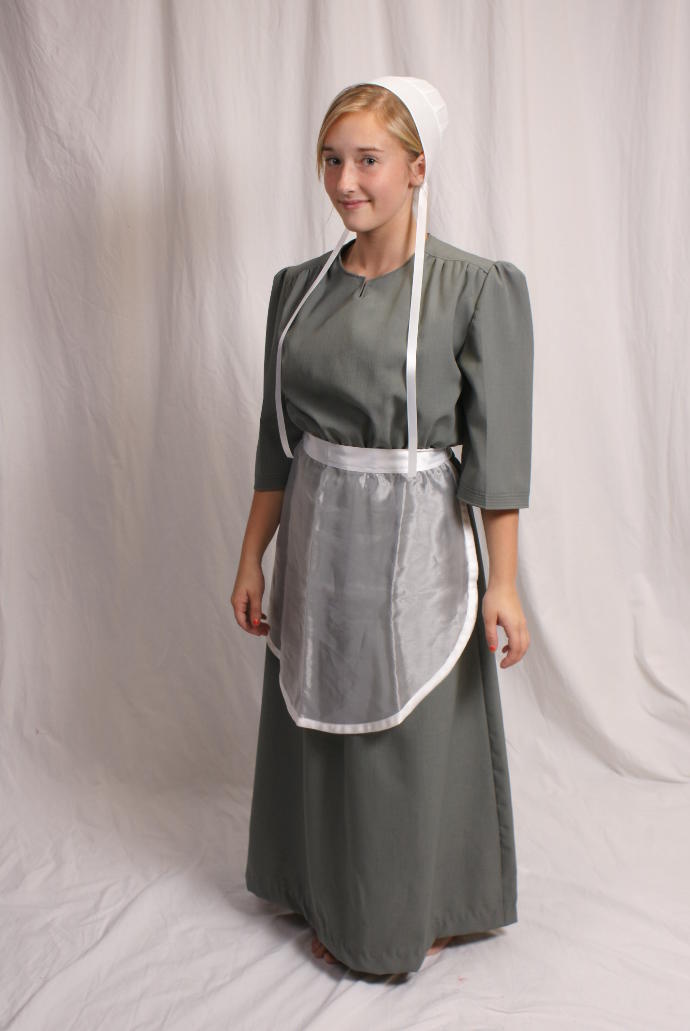 That's Amish for those wondering. That isn't attractive girls. You know that, I know that. That's not what men want you to look like when they say "Dress conservatively"
The want you to look like this...
That's what we mean by conservative. It's really not that hard to accomplish. If you look like this...
...You may attract more attention but then you can't complain about only being seen as a sex object. That's why I say "If you dress like a slut prepare to get treated like one" this particular model isn't going to be seen as a person. She's advertising her body as something to be desired. Therefore people are going to desire it. They aren't going to enjoy her body and personality equally because to me dressing like this screams "I slept with every boy over the age of 14 in a 10 mile radius!"
Now don't get me wrong, I like to look at women but I find the conservative more attractive. Some of you who came here for an opinion from me instead of a brief lesson in social misconceptions this is the part you're here for!
So why do I find women who dress conservatively more attractive?
1: It shows self respect and confidence
There's nothing more sexy to me than self respect. Enough said really. I can't honestly see Girl 2 having high self esteem and I wouldn't believe she would remain faithful. I can see Girl 1 being confident, successful, loyal, mature, and parent material. Girl 2? Not so much.
2: It gives an air of mystery
Let's face it girls. When someone sees you or you see someone else you judge them by appearance. It's not demeaning. It's not sexist. It's just how people work. When the girls are hanging out of your top and your shorts are so short they should be considered underwear it's not as exciting. You can already basically see everything. When she's standing in Wranglers or Silvers and a blouse or T-Shirt on with a beer in her hand? I know what I want to see but she's dressed conservatively so I go nuts. Mentally undressing her then dressing her back up before I go talk to her.
3: She immediately looks like you can bring her home
Get your mind out of the gutter! I mean bring her home to meet the parents. Contrary to popular belief men care about family a LOT more than we let on. Usually more than women. Having your Mother and Father approve of your girlfriend is make or break for most men. A woman who doesn't walk around half naked with her ass and tits shaking looks like a more viable candidate for passing mum and dads testing.
So how do YOU dress Jarhead? Can you live up to your own expectation?
Some of you might be thinking "He's throwing a lot of things out there and he seems to expect a lot. Can he meet his own standard?" The short answer?
You tell me :P
(Yes, yes I can meet my own standard. That's me in the picture if you couldn't tell)
Anyways guys, this is me stating my preference. I'm not trying to speak for all men or start some kind of flame war over this. Just stating my preferences and giving my reasons for having them.
Cheers!
~Jarhead
Mods: This keeps getting put in Sexual Behavior. Please put it in Guy's Behavior or Relationships when you can, thanks! ~Jarhead