For some women, the reality of their significant other watching pornography can be as hurtful as infidelity. Pornography can have a psychological effect on women, causing her to question her own value, significant other and their entire relationship.
Jennifer: I make every effort to do what most women don't do in the bedroom. There is no limit to what I won't do sexually for my significant other.
Meghan: I keep myself in shape and looking good. But, still my husband turns to pornography.
Crystal: Our sex life has been lacking for quite sometime. We have intercourse, but that is on rare occasion.
What is common about these womens situations?
They are all affected by their significant other's choice to watch pornography.
Although each woman has a situation that differs, they do not fail to feel the same end result, which is hurt.
These women view sex as sacred. They see it as a intimate connection between two people. When they discover that their significant other is releasing himself sexually to other women, this gives a extreme blow to her self esteem. The realization has hit,
"No, you are not the only girl that can be desired by your significant other. Any girl can have that affect on your guy."
This is nothing short of hurtful.
Men and womens brains are wired differently. The biggest difference I have found between men and women is that, men seem to be more into the visual stimulation porn has to offer. Lets assume the male has no porn addiction and is perfectly contented with his significant other, typically, he is able to temporarily live in the moment of fantasy and move past it quickly. Just because he watches porn, does not automatically mean he views his significant other any less. Women, on the other hand, attach more meaning and emotion to a sexual act. Some women, simply cannot fathom why their guy is able to enjoy another woman in that way. "How can I be your biggest desire, when you are pleasured by other women?"
Pornography can be looked at as:
A great majority of people nowadays, agree with prostiution (being able to purchase sex with their hard earned money).
Lets briefly look at the similarities between independent prostitutes and pornstars.
A porn star is a woman who is getting paid to have sex for money. (One of the main differences is they do it on camera, while an escort usually does it in privacy). A porn star's profession is more accepted in society while the other one is not. It's funny, because by definition a pornstar is also a prostitute (someone who receives sex for money). But society has a very different way of looking at a woman who chooses to do this work; even the name reflects it. What makes a porn star so different than a prostitute who does not do it on camera? A porn star can experience vulnerability at the hands of production. What makes her immune to the exact same exploitation that an independent sex worker may receive? Nothing, is my answer.
Some women take a major stance on this topic. When the Jenny's, Meghan's and Crystal's of our society see their significant other watching porn, they see it as him being a contributor of the problem. He is one that devalues women by partaking in watching it ( he is showing he supports prostitution by being a consumer of those films).
What truly goes on behind the scenes of a camera is never shown. You are sold a fantasy.
To every beauty that goes shown, is an ugly truth that hides behind it.
(2) A contributor to self esteem issues. Yes, the significant other has professed his love to his lady. He says she is his everything and more. However, based on his actions of watching porn, these women cannot believe those words. "How can I be your everything, when your attention is constantly turned to someone else?"
The wound is further dug into, if their partner continues to watch porn.The significant other feels ashamed to watch porn so he feels the need to hide and lie about it. (some men may even develop a porn addiction, and may not at first recognize that they have this problem).
This continues to deepen her wounds.
Some women feel they cannot live up to an impossible standard. These women on porn are well groomed (professionally made up and hair styled), some of them have had plastic surgery, to have their bodies meet perfection (in some cases, this includes their genitals as well). They are willing to do the things men love without hestiation. This further interferes with the woman's perception of self.
If a man has a particular type of woman he likes to see in porn (that is opposite from his partner's appearance), this continues to impact her self esteem.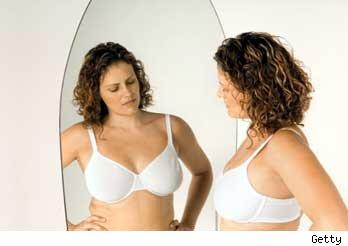 "What's wrong with me?"
"Am I not good enough?"
"Do I not satisfy him?"
These are some of the many questions she may ask herself.
Some relationships end has a result of the man watching porn, when that was never the real problem in the first place.
The overlooked issue was that, the mutual respect for each other was never there.
You should care how your significant other feels about a particular topic.
It is important that you know the relationship you are in.
Please understand, what is okay according to your partner and what is not.
If your significant other dislikes the use of porn, rather than go about hiding it (which in most cases causes further problems), ask yourself "Is this relationship for me?" Is porn that big of a part of my life, that I am not willing to let go of it for someone else?"
Be honest with your partner and yourself!
Never hold things back because it allows you to store guilt.
This all becomes one huge ugly pile, that will eventually fall.
You never want that to be on your conscience.
Note to readers: This article is not put in place to discourage anyone from watching pornography, but rather for men to see why some women are so against it.
If you are a man/woman and love porn and can find someone that views it the same way, then I say we are off to a good start :)