Hands down when it comes to who watches the most porn Americans are the dirtiest with over 75% of the traffic worldwide. Then cumming in 2nd, the U. K, 3rd Canada with India placing 4th and Japan in 5th place.
Most searched in America are Step mom, lesbian, step sister, milf, cartoon, ebony, lesbian scissoring, teen, black and MOM? Seriously... mom
Most searched terms in the world are similar to America's list with the addition of overwatch and japanese and hentai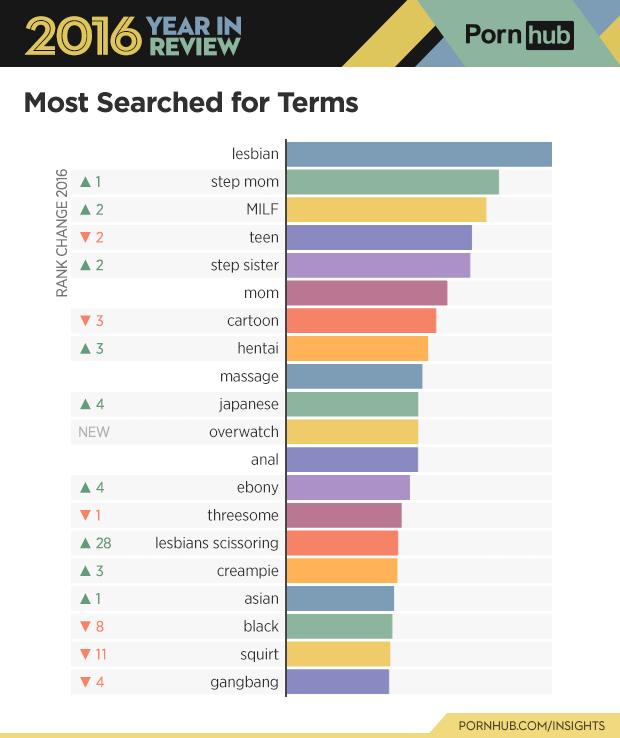 Top 3 Categories in America (Lesbian, Teen, Ebony)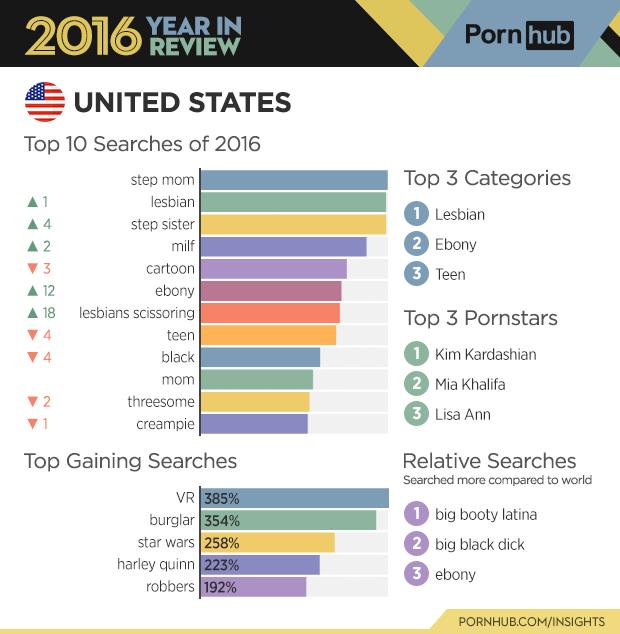 Most viewed categories worldwide. Question.
Top searched by gender worldwide. Lesbian is # 1 for women, with big black dick coming in 4th place. For men, milf, step mom, step sister, japanese and mom are the most searched terms.)
Most viewed categories by gender Teen, Ebony and Milf are men's favorite categories worldwide. With women favorite categories are Lesbian, Big dick, and Threesome
Questions: Why the interest in Ebony porn worldwide with men? Are most men incestuous and wanting to sleep with family members? Why do men love teenage girls?
Are many women closet lesbians?
https://www.pornhub.com/insights/2016-year-in-review